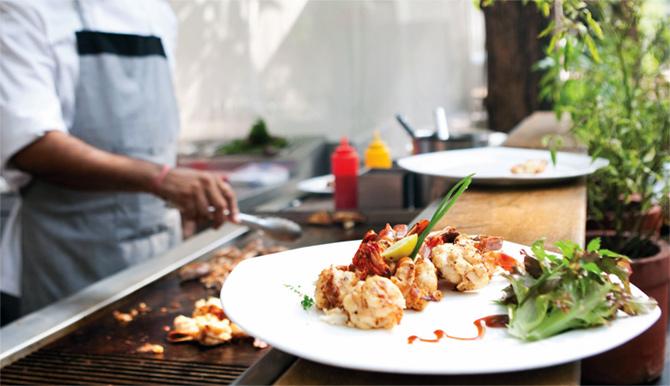 TripAdvisor released its list of best fine dinning restaurants in India for 2016.
Find out which restaurants made the cut...
Travel website TripAdvisor published a list of the India's Top 10 fine dining restaurants as part of their 2016 Travelers' Choice Awards series.
The list was compiled after taking into account the reviews submitted by travellers over the past year.
Delhi topped the rankings with three restaurants in the top 10. Mumbai came in a close second with two from the city featuring in the list.
Take a look to find out if your favourite restaurant is in the list!
1. Indian Accent, New Delhi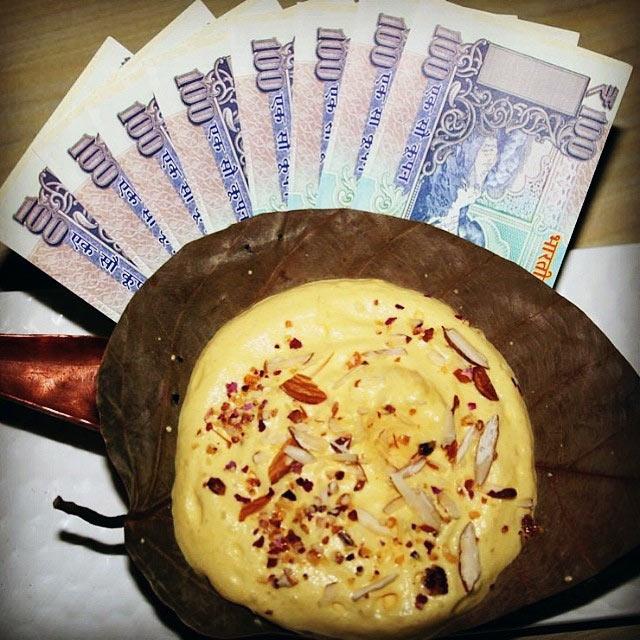 IMAGE: The Daulat ki Chaat at Indian Accent.

It looks like Indian Accent has made itself quite comfortable in the No 1 position for the last few years -- it topped this list in 2014 and 2015 too. It's the

only restaurant in India to feature in the World's 50 Best Restaurants 2016. Celebrated and critically acclaimed chef Manish Mehrotra is known for preparing Indian food with an international twist.



Total number of reviews: 1,232

Cuisine: Vegetarian friendly, gluten-free options

Meal for 2: Rs 5000 (approx)

Photograph: Kind Courtesy India Accent/Facebook
2. Villa Maya, Thiruvananthapuram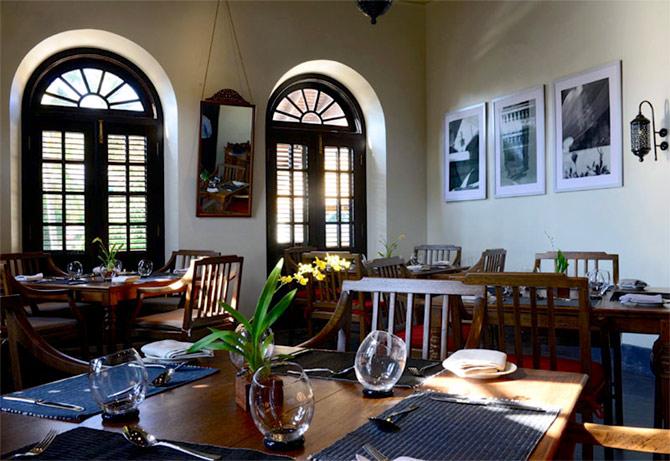 IMAGE: For those who have not visited this restaurant, let's give you a little history. The restaurant is a restored 18th Century Dutch manor. Dining here makes you feel like royalty. When you are there, do try their exhaustive variety of desserts.

Total number of reviews: 733

Cuisine: Indian, Moroccan and Italian specialities

Meal for 2: Rs 4000 (approx)

Photograph: Kind Courtesy Villa Maya
3. Peshawri, ITC Maratha, Mumbai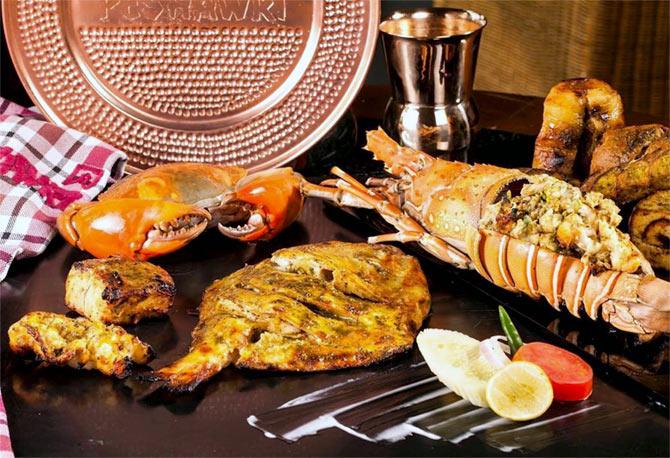 IMAGE: A seafood spread at Peshawri.

The decor stands out thanks to its rugged look with rough-hewn trestle tables and wooden stools. The food is cooked in clay ovens or tandoor in the traditional style of the Indian North-West Frontier region. You must try their delicious dal, lassoni paneer and chicken tandoori.

Total number of reviews: 1,099

Cuisine: Indian and Asian

Meal for 2: Rs 5000 (approx)

Photograph: Kind Courtesy ITC Hotels/Instagram
4. Karavalli, Bengaluru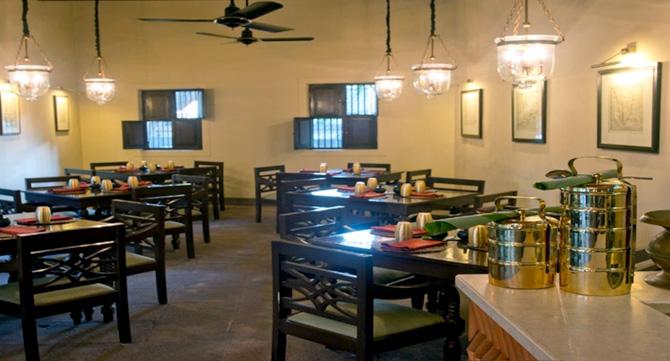 IMAGE: This restaurant found a mention on the list in 2014. If you want to taste family recipes of the best home cooks from the west coast of India, you must head to Karavalli. You must try their drool-worthy fresh grill counter.

Total number of reviews: 606

Cuisine: Indian, seafood, Asian, etc

Meal for 2: Rs 3500 (approx)

Photograph: Kind Courtesy Karavalli
5. Bukhara, New Delhi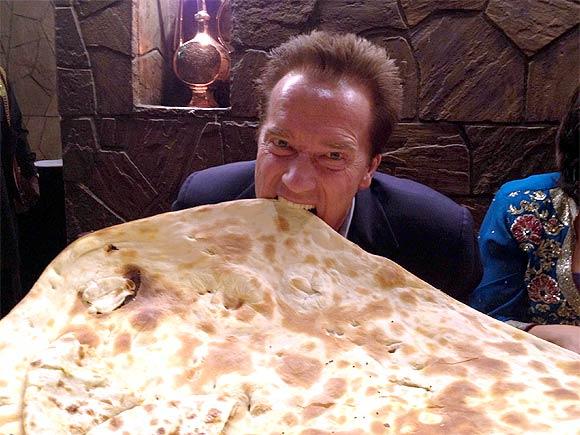 IMAGE: Arnold

Schwarzenegger feasted on

naans at Bukhara during his visit to India.

It's been on the list even in 2014. The foodies from Delhi cannot stop raving about this place, probably that's why it's got over 2,600 reviews on TripAdvisor. When you are there, you must try their Dal Bukhara with the Shikandari naan -- possibly the biggest naan you have ever eaten :).

Total number of reviews: 2,601

Cuisine: Indian, Asian, Vegetarian friendly

Meal for 2: Rs 7000 (approx)

Photograph: Kind Courtesy

Arnold Schwarzenegger/Facebook
6. Thalassa, Vagator, Goa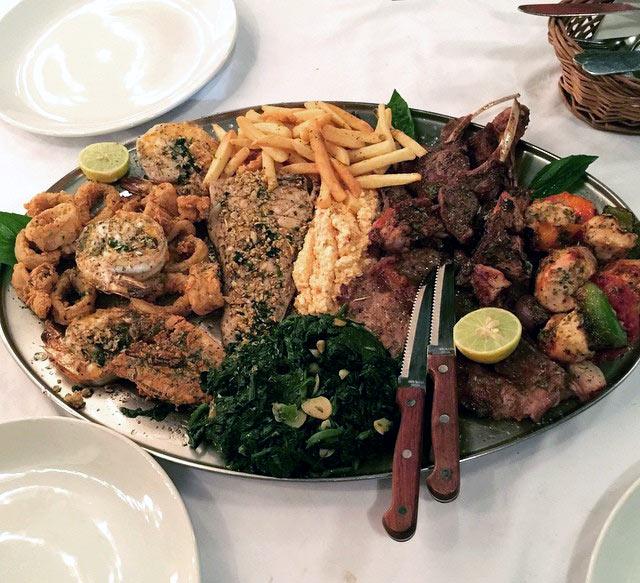 IMAGE: This is the only restaurant from Goa to feature in the Top 10. It's the place to head to for Greek food. Food lovers will vouch that no trip to Goa is complete without visiting Thalassa. Their grills and salads are to die for.

Total number of reviews: 1,645

Cuisine: Seafood, Mediterranean, Greek

Meal for 2: Rs 2000 (approx)

Photograph: Kind Courtesy Thalassa Greek Taverna/Instagram
7. Malaka Spice, Pune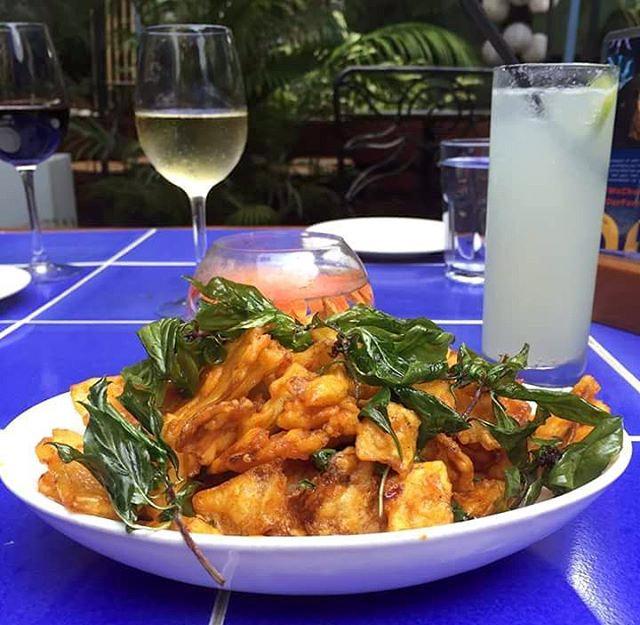 IMAGE: Try their lip-smacking Pumpkin Chips made from Ash Gourd.

You'll have to wait for your food to be served, but once you dig into the food you won't regret the wait. Try the mouth-watering mutton dishes when you are there. The attentive staff prompt patrons to keep returning for a better experience every time.

Total number of reviews: 1,122

Cuisine: Thai, Indonesian, Asian, etc.

Meal for 2: Rs 3000 (approx)

Photograph: Kind Courtesy Malaka Spice/Instagram
8. Khyber, Mumbai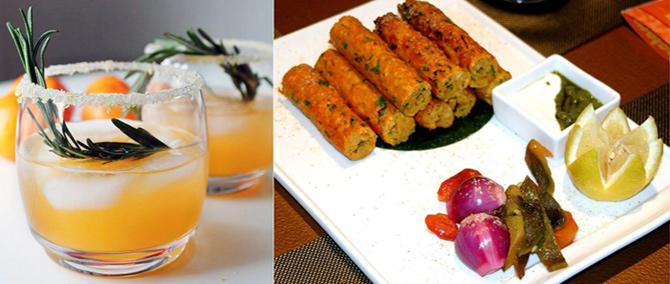 IMAGE: Winter Sun Cocktail (left) and the delicious

Seekh Kabab (right) at Khyber.



It's been around for ages. Stepping into the restaurant takes you back in time, with its ornate doors and paintings on the wall. The exposed brick walls lends a rustic charm to the place. There's a legacy attached to this place, however old timers in Mumbai might complain that the food quality here has declined over time.

Total number of reviews: 802

Cuisine: Indian

Meal for 2: Rs 3000 (approx)

Photograph: Kind Courtesy Khyber/Facebook
9. Lodi, The Garden Restaurant, New Delhi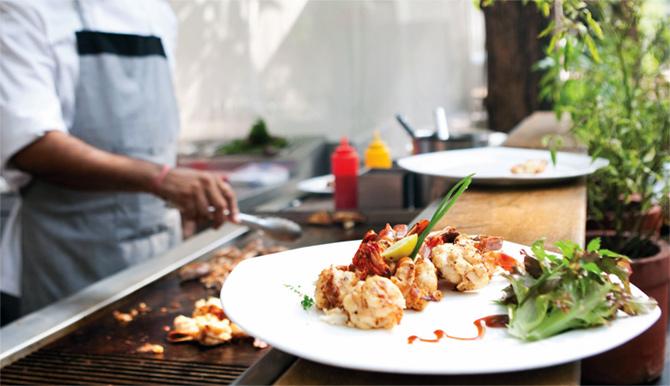 IMAGE: Its impressive ambience -- a garden with lanterns hanging from the trees -- draws you to this restaurant. Their Sunday brunch is extremely popular.

Total number of reviews: 662

Cuisine: Italian, American, Indian, Mediterranean, European, etc.

Meal for 2: Rs 3000 (approx)

Photograph: Kind Courtesy

Lodi, The Garden Restaurant
10. Farzi Cafe, Gurgaon
IMAGE: Don't miss the Parle G cheesecake at Farzi Cafe.
Probably this is the most popular restaurant in Gurgaon. It's touted as the

capital's favourite alfresco casual

dining restaurant. A TripAdvisor traveller advises, "You

must try their Malabari Paratha with Mutton Pyajo." Once you taste the food here, you just can't stop ranting about it.



Total number of reviews: 696

Cuisine: Indian, Asian

Meal for 2: Rs 3000 (approx)

Photograph: Kind Courtesy Farzi Cafe/Instagram