You don't really need a special occasion to bake. Do you?
Try these all time favourite cake recipes.
Chocolate Bundt Cake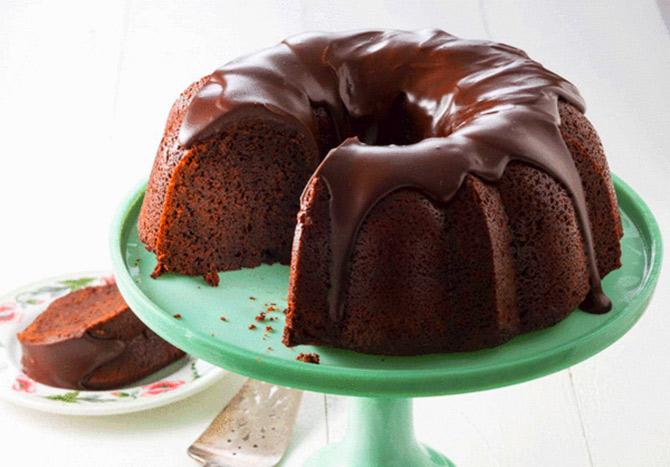 30 gm butter (unsalted)
2 ¼ cups of flour
¾ cup of cocoa powder
½ cup of milk
1 tsp baking soda
1 tsp salt
½ cup sour cream
1 ½ cups sugar
4 eggs

Method
Take a Bundt pan and brush it with molten butter, while keeping in mind that the butter is applied intricately all over the pan.
Make sure your oven is preheated to 325 degrees F (162 degrees Celsius).
Beat the flour and stir it well with cocoa, salt and baking soda together in a bowl.
Mix milk with sour cream in a glass.
Beat the sugar and butter together till it gets fluffy.
Add eggs to this blend, one at a time, and beat the whole thing again.
Add to it the flour mixture and the milk mixture and beat it well so that the entire blend becomes smooth.
Finally, put the entire batter on the buttered pan and bake. You are free to choose your favourite toppings.

Quick Sunshine Cake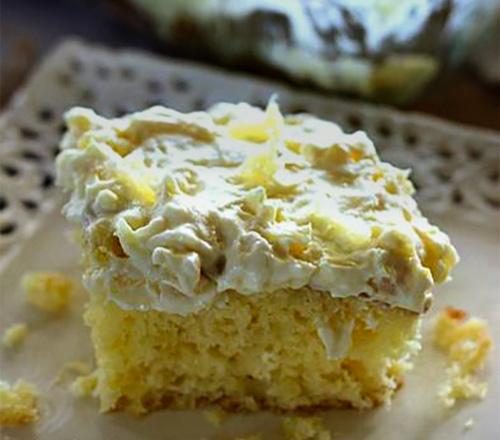 Ingredients
A package of readymade cake mix (18.25 ounces)
4 eggs
½ cup vegetable oil
Crushed mandarin oranges with the juice (11 ounces)
Crushed pineapple with juice (20 ounces)
Vanilla pudding mix (5 ounces)
Method
Preheat your oven to 325 degrees F.
Keep some frozen whipped cream at your disposal. You could either get it directly from the store or make it at home.
Beat the eggs and then add the product to the readymade cake mix.
Add oil and mandarin oranges to the batter.
Empty the batter out into a pan (preferably 9 x 13-inch, greased).
Bake the cake for 40 minutes.
Prepare the icing by mixing the whipped cream, vanilla pudding mix and the pineapple juice.
Finally, refrigerate it and use it on top of the cake after it has cooled to normal temperature.

Easy Lemon Pound Cake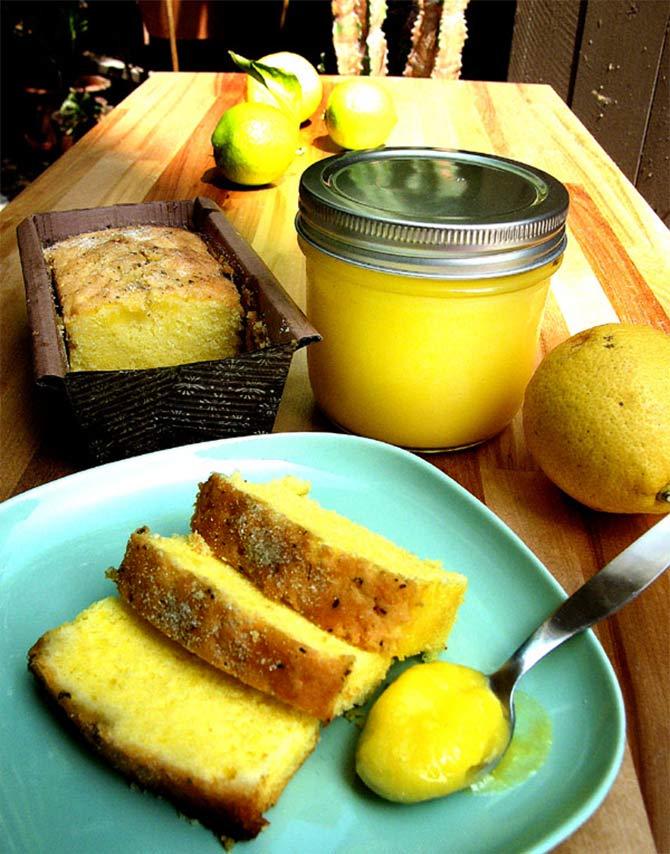 Photograph: Kind courtesy chotda/Flickr/Creative Commons
Ingredients
½ cup butter (melted)
1 cup of sugar
2 eggs (beaten)
1 tbsp lemon juice
¼ tsp salt
1 ½ cups flour
1 tsp baking powder
½ cup milk
1/3 cup lemon juice
¼ cup sugar
Method
Mix sugar (1 cup) and the butter.
Add eggs and lemon juice to the concoction and mix it well.
Add salt, flour and baking powder to the resultant mixture.
After blending, add some more milk and mix it again.
Bake your cake at 325 degrees F (for almost an hour until it turns golden brown in colour).
Use a toothpick to make holes on the top of the cake after you have taken it out of the oven.
Make a mixture of lemon juice and sugar (¼ cup) and pour it carefully into the holes.
Serve it warm and see the cake vanish in a jiffy!

Apple Cinnamon Cake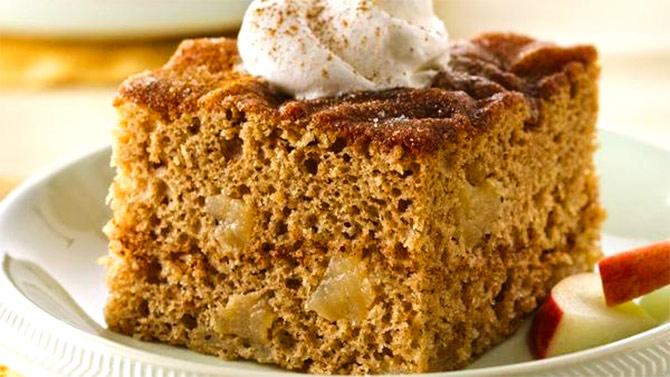 2 apples (diced)
125 gm butter
125 gm flour
125 gm castor sugar
25 gm honey
2 eggs
1 tsp cinnamon
For icing
125 gm cream cheese
1 tbsp cardamom
50 ml whipped cream
Method
Whisk sugar with the butter and add flour as well as eggs to the mixture; mix it well.
Add the honey, cinnamon and apples to the blend.
Bake the resultant batter to 170 degrees Celsius.
Whip the cream cheese, cardamom and whipped cream to make the frosting.
Cut the cake into wedges and serve it warm.

Strawberry Ice cream Cake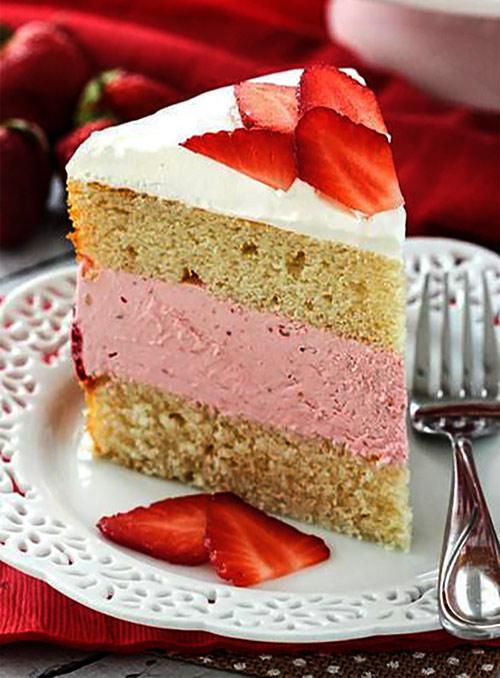 Ingredients
700-750 ml vanilla ice cream
20 strawberries, cut into small pieces
½ cup dense (preferably white) cream
Method
Place a parchment paper/foil on the bottom of a spring-form pan.
Put it inside the freezer for 10 to 15 minutes.
Use an electric mixer to beat and smoothen the ice cream.
Add the strawberries to the blend and mix it again. You could do it with a hand-stirrer this time around.
Transfer this mixture to the pan (should be chilled by now) and freeze it for 2 hours.
Whip the dense white cream and spread it all over your cake.
Note: All images used for representational purposes only.