It is not just taste, chutneys can act as a detox agent and soothe your tummy too!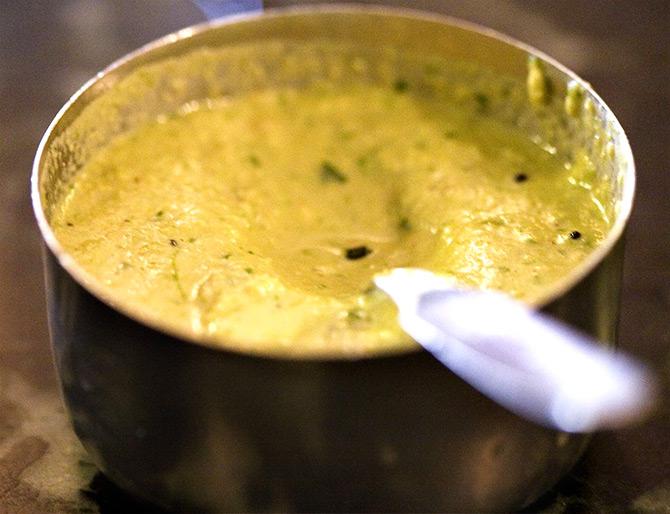 Chutneys not only transform the taste of what we eat, but also have a variety of benefits ranging from soothing the tummy to being a detox agent.
Swami Padmaprakasha Jnana Thapaswi, in-charge of Santhigiri Ashram lists the different kinds of chutneys and their health benefits.
Pudina chutney
Mint leaves play a vital role in promoting digestion, reducing inflammation and soothing the stomach.
They can also enhance appetite and cure diseases like nausea.
Curry leaves chutney
Curry leaves are a rich source of iron and folic acid.
Folic acid is mainly responsible for carrying and helping the body to absorb iron.
It is your one-stop natural remedy to beat anemia.
Emblica (gooseberry) chutney
It is a rich source of vitamin C that helps in improving immunity and even lowers the level of sugar in blood to control diabetes.
Amla stimulates the pancreas, which further regulate the suitable secretion of insulin hormone.
Coriander leaves chutney
To promote digestion, coriander leaves are the perfect remedy.
They are rich in Vitamin C, Vitamin K among others.
These nutrients are beneficial for people with diabetes.
It can stimulate the insulin secretion and lowers the blood sugar level.
Adamant creeper chutney
It is useful for ulcer, constipation and piles.
Since it is difficult to make young children eat pirandai thogayal, try to give them pirandai in the form of vathal.
Including pirandai vathal in their diet on a regular basis will prevent children from getting stomach disorders.
Onion and garlic chutney
It is used for digestion and piles problems.
Garlic has anti-bacterial and anti-fungal properties that helps in lowering cholesterol.
Tomato chutney
This chutney provides vitamins and glutathione.
These glistening red bundles are storehouses of health.
Tomato chutney offers great relief from life threatening diseases like cancer and enables a person to live a longer and healthier life.
Lead photograph used for representational purpose only. Kind courtesy Charles Haynes/Creative Commons