Perch, New Delhi's first wine and coffee bar, has an expansive wine list but could do with a few more options for coffee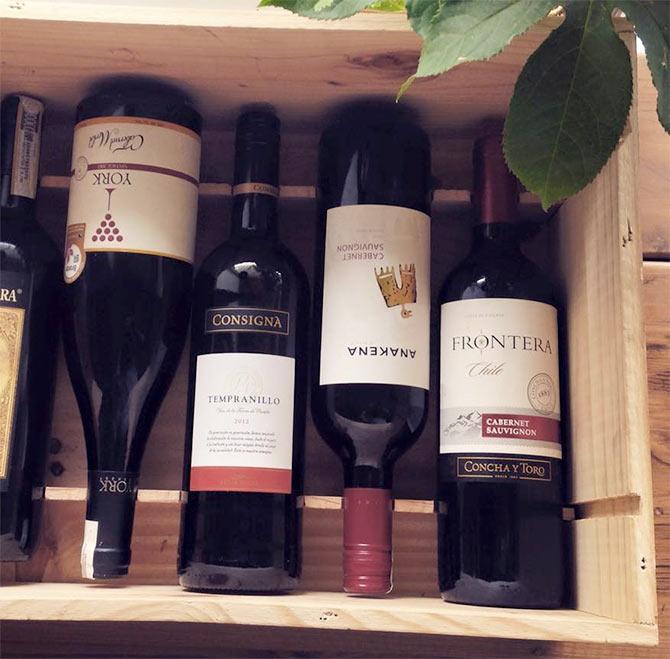 In a city inundated with hookah lounges and pubs, one struggles to find a place for a decent cup of coffee without club music blaring from large speakers. There's no dearth of cafes in New Delhi, but these are mostly occupied by perky college-goers who make it hard to hold a conversation over their ever-so-excited and loud voices. This is a huge void that Perch in the upscale Khan Market fills. The capital's first wine and coffee bar has a niche menu, soothing, white and tan interiors and a wine list that most restaurants would envy.
I choose a table on the second floor, which has lower chairs and couches as compared to the high stool on the first level. A smiling server offers a paper printed menu to me, the first two leaves of which are dedicated to wine.
There are "light" cocktails on the last leaf, too. Since it's raining outside, I'm in the mood for coffee. I choose one of the specialty blends, but I'm told it won't go well with milk. While I can't go through the day without coffee, I can't have it black. I decide to settle for a cappuccino instead, requesting that it be made strong. Served in a large mug, it is accompanied by a cookie and a small piece of banana cake, both of which are delicious. The coffee, though, is nothing much to write home about. It's pretty standard for a cafe that claims to be niche.
I move on to the food menu, which needs a few more bread-based offerings. It seems the menu has been designed to go well with the wine list instead of the coffees -- cheese and cold-cut platters being the case in point.
I settle for a chicken-leg and garlic mousse starter. Service is relatively quick for a cafe with a niche menu. The presentation is impeccable and the garlic mousse has a wonderful, strong flavour.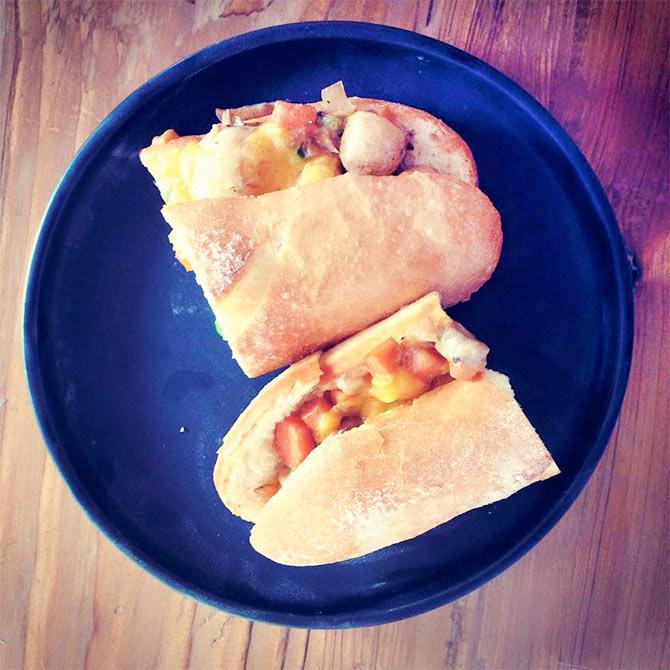 Options are limited for vegetarians, but I order ratatouille-filled ravioli for the main course. While the flavours are average, the ravioli is too large -- this makes the filling inadequate for the floury ravioli shell.
I have a weak spot for chocolate and I order a double chocolate mousse with berries for dessert. This is a big letdown, with the chocolate not sinful enough and the granola and berry combination not going very well with the chocolate.
When the server clears my plate, he asks me for feedback and I let him know that the dessert was disappointing. The restaurant and the chef seem eager to improve and offer a replacement, though I'm too full to try anything else.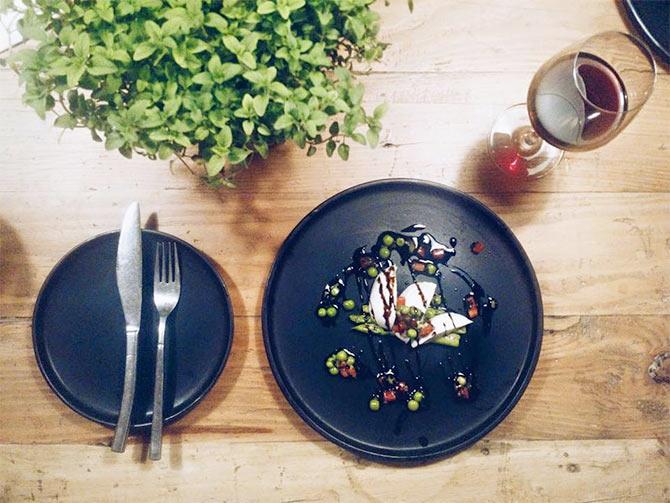 Perch's owner, Vaibhav Singh, echoes this sentiment over a phone call. Explaining the concept and the thought behind Perch, he says, "Wine has been something that became relegated to five-star hotels and fine-dine places. The idea was to change that and make wine accessible on a stroll through the market."
For that purpose, he adds, the cocktails are lighter and mostly wine-based. This makes them ideal even for daytime. When we discuss the menu, Singh explains that the menu will change every two to three months to keep it seasonal and fresh. Perhaps I'll find a dessert to my liking a couple of months later.
Photographs: perchindelhi/Facebook