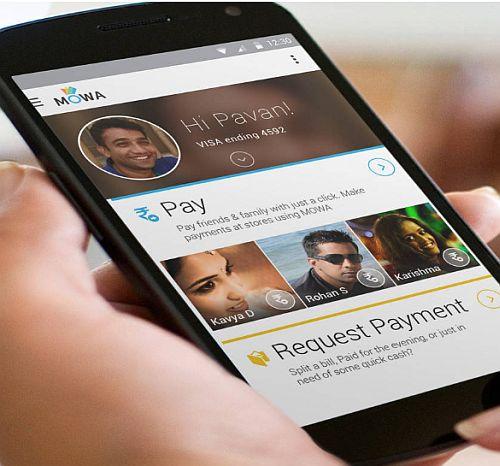 Pre-paid cards come with a two-factor authentication.
One for ATMs and PoS transactions, and the other for online transactions, says Priya Nair.
The push towards a cashless society is seeing new developments in pre-paid cards. And these cards are being used for a much wider range of services.
Now, you can eat at a restaurant, pay toll charges, fill fuel in your car, buy medicines at pharmacies, book air tickets, do your monthly grocery shopping even buy from e-commerce Web sites with a pre-paid card.
If you are in dire need of cash you can withdraw from ATMs too.
New areas of usage
After demonetisation, pre-paid card issuers saw huge growth in their business. In the past quarter, a pre-paid instrument issuer like ItzCash saw as much growth in the payroll and reimbursement cards segment as it would have done over two years in the normal course, says Naveen Surya, MD, ItzCash.
The growth was almost 300 per cent.
"A lot of micro, medium and small enterprises are offering these cards. Especially in case of temporary workers, as it is not always feasible to open bank accounts for all these employees. Therefore employers prefer to make payments in the form of pre-paid cards," Surya says.
For payroll payments, open loop pre-paid cards are preferred as the employee can spend in accordance with their choice. These cards require some amount of KYC and are jointly issued with a bank.
Open loop cards can be used at any point-of-sales, ATM and even online payments.
There was a huge surge in gift cards of some of the top hospitality chains, says Shankar Balan, president, core business, Qwickcilver.
According to him, Qwickcilver saw a 200 per cent increase in our business. "We saw a sudden upsurge in hospitality cards especially in North and West India."
Regulatory help
In December the Reserve Bank of India allowed banks to issue pre-paid instruments to any institution that wants to give the cards to its employees. Earlier this facility was available only for listed companies.
But the RBI allowed unlisted corporates, partnership firms, sole proprietorships public organisations like municipal corporations to issue pre-paid instruments to their employees. These cards are to be jointly issued by a bank.
New industries
Some other segments that saw an adoption of pre-paid instruments are the transport sector and money changing companies, says Surya.
Transport companies pay cash to their drivers for fuel, food, toll payments, maintenance, etc.
But after demonetisation they started using pre-paid cards as these could be used at petrol pumps, toll booths and even to withdraw cash at ATMs.
Similarly, money changers started offering pre-paid cards loaded with rupee, to foreign tourists who wanted to exchange their foreign currency.
"This segment saw an average reload of $500 to $700. We offer this with our bank partners and currency exchange partners and cover 28 international airports in the country," he adds.
Improved record keeping
Regular employees may receive reimbursements, like fuel in pre-paid cards, going ahead.
"This would be a way for the organisation to record the expense, given the agility of the pre-paid instrument. It can be integrated into the organisation's systems, while a bank may not be able to integrate," says Ramki Gaddipati, co-founder and CTO, Zeta, a fintech company that issues pre-paid instruments.
Another area where pre-paid instruments are being increasingly used are by electronic retail stores and white goods manufacturers, says Balan.
Corporates today use pre-paid cards not just for rewarding their employees, but even to reward customers during festivals and business promotion events.
Security features
Open loop pre-paid cards come with a two-factor authentication. One for ATMs and PoS transactions, and the other for online transactions.
The security is similar to that in debit and credit cards.
But since the value in a pre-paid card tends to be lower than in your bank account or credit limit, the risk is also limited.
But Gaddipati says the two-factor authentication in the current form is not sufficient.
"Most of the cards are still magnetic stripe and the second factor is a fixed four-digit PIN. This information is easily skimmable and reproducable on the terminal. We see a very high rate of that happening. To mitigate that we made offline PIN as One Time Password. So, there is no need to remember the PIN," he says.
Similarly, Qwickcilver also offers the option to deliver the OTP to the customer's mobile at the time of spending, to make the card more secure, says Balan.
Zeta also has a swipe facility, along with PIN, for both online and offline payments -- whether you are doing the transaction through your mobile app or using a laptop.
If you key in your card details you are directed to the Zeta page and will be prompted to swipe your mobile app.
The Web page understands it and navigates it back to the page you were doing your transaction. The notification is received on your mobile.
Photograph: Kind courtesy Ikaaz Software