Education consultant NNS Chandra shares advice on entrance examinations, admission procedures at international universities.
Illustration by Uttam Ghosh/Rediff.com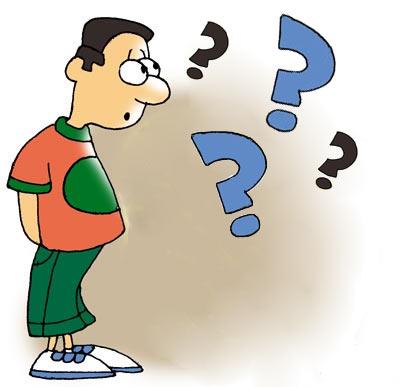 In an online chat with readers every Friday, overseas education consultant NNS Chandra shares crucial advice on how to pick the right course and university.
For those who missed the chat on June 23, here's the unedited transcript:
---
Basant Kandpal: Sir my daughter has completed Botany (Hons.) from Delhi University. What are her options for higher studies from any European University or Institute?

NNS Chandra: Lots of possibilities are there Mr Basanth. I would encourage her to consider applied plant science like MSc course in Europe.
---
Rajat Yadu: Sir, my daughter has just finished her 12th board biology with 65 per cent marks. Appeared for NEET, AIIMS, ZIPMER.
I don't think she can crack! Also medical studies are quite cumbersome.
Please suggest shall she take this year drop or continue with B-Pharma and subsequent MBA from some foreign university, looking to her average brain.
NNS Chandra: Dear Rajat, I understand you are concerned. I would encourage you to let her on her own and trust her decisions.
If she is interested in BPharm that is a good option. Why MBA after that? Is she thinking on those terms?
---
Nilay Gupta: My daughter is studying B Tech (Bioinformatics) in VIT, Vellore and has completed third year.
She would like to pursue Masters/Doctoral course in Bioinformatics abroad (preferably USA/Germany). Could you suggest some good institutions where she can apply?
NNS Chandra: Dear Gupta, I know about the BioInfomatics program in North Western and BU more closely. I would strongly recommend that.
---
Divyesh Rohit: Hi, I have completed my MTech and looking for funded PhD in the area of civil and environmental engineering. I am not able to find any funded program.
NNS Chandra: Hi Rohit, Funded research? Normally the funds fro every researcher comes from departmental funding.
Discuss with departments and universities specifically. In most case it will be as RAs and grants.
---
Mithilesh Sinha: My son is doing industrial/production engg from Manipal...but grades are rather low suffering from mild ADHD. Any advice to send abroad?

NNS Chandra: Dear Mithilesh, nothing should stop him from studying abroad. Encourage him. He should be fine. If he is coming to North America there are so much opportunities.
---
Have questions for NNS Chandra? Post them here!