See how Santas, young and old, are spreading cheer and joy this festive season.
There are several traditions associated with Christmas around the world.
Of them, the Santa Run is extra special.
Every year, thousands of people, young and old, from across the world, dressed like Santa Claus take to the streets to participate in this fun run.
The run is special because it is always, almost connected to a charity or noble cause.
This season of gifting and giving, these pictures of Santas running for a cause, we believe, will make your day.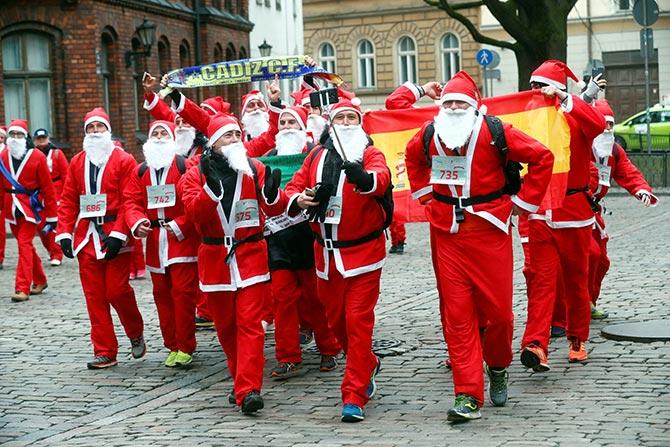 People dressed as Santa Claus hold flags of Spain and Estremadura as they take part in the charity Santa Fun run in Riga, Latvia.

Photograph:

Ints Kalnins/Reuters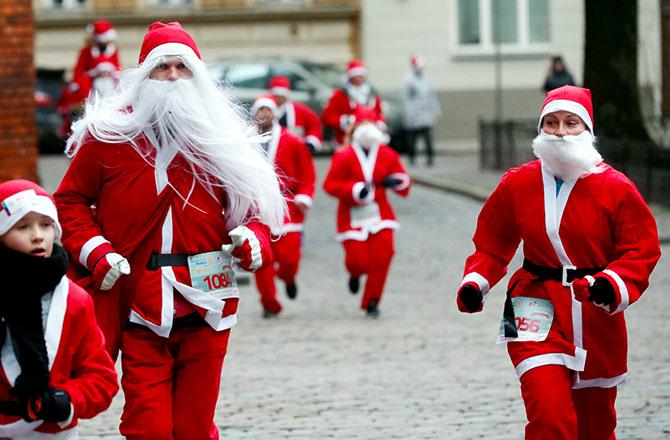 People run between one to ten kilometres to participate in this tradition.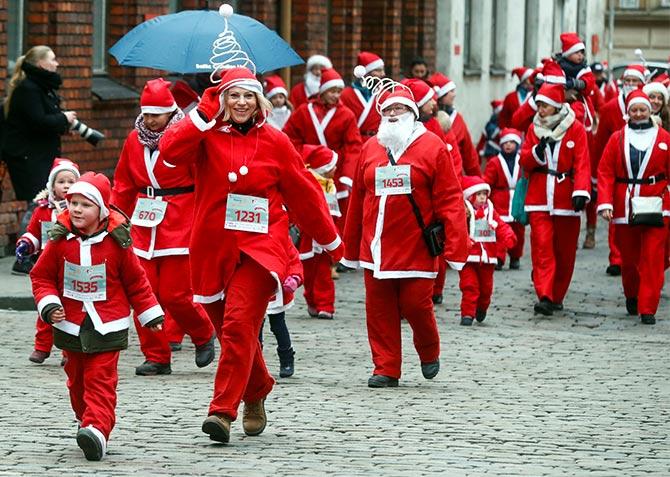 Children also join in.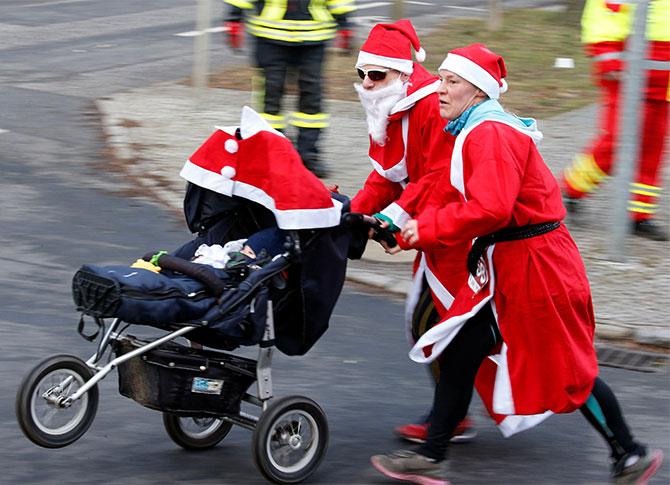 Those who are too young to walk are helped by their parents.

Photograph:

Axel Schmidt/Reuters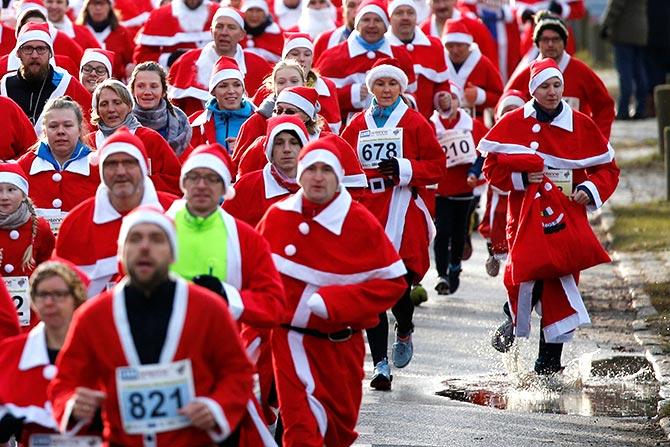 In Michendorf, Germany, people braved the cold and stepped out in matching costumes to support the annual tradition.

Photograph: Axel Schmidt/Reuters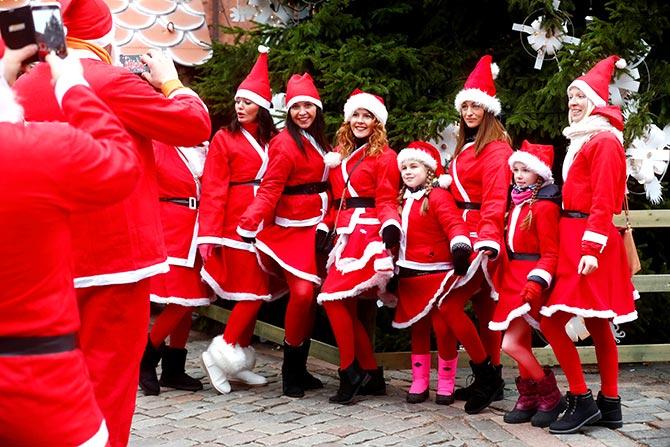 Before and between catching your breath, there is always time to click a memory.

Photograph: Ints Kalnins/Reuters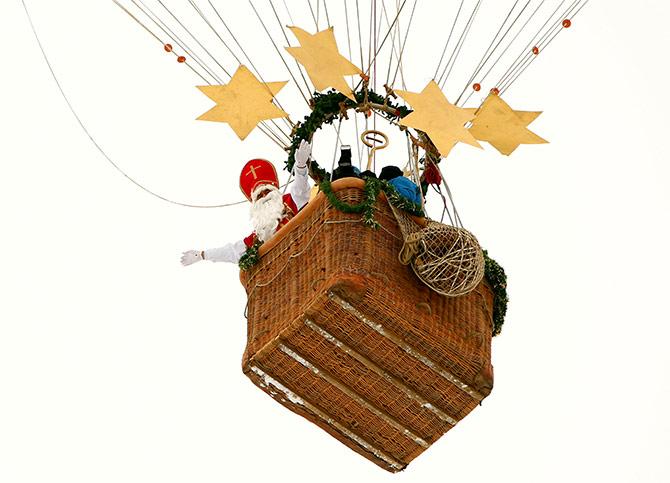 A man dressed as Santa Claus waves to children while taking off in a Santa Claus Balloon, in Sonthofen, Germany.

Photograph:

Michaela Rehle/Reuters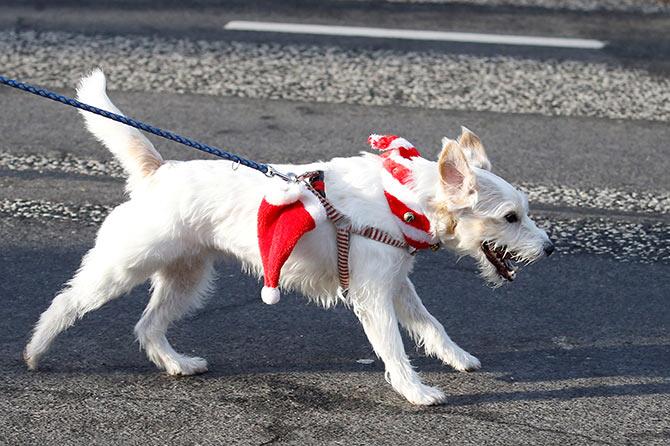 This canine companion dressed in Santa's colours also had some fun!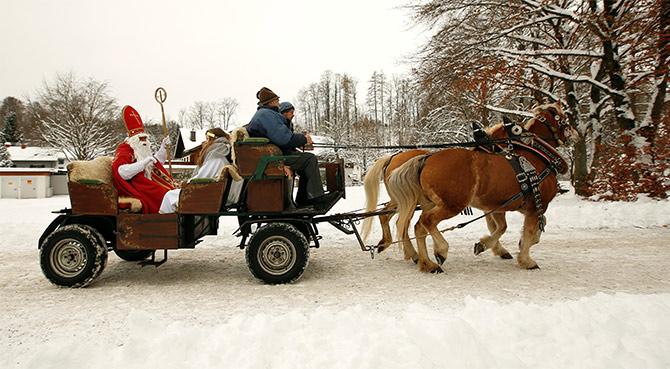 This image of Santa arriving in a horse drawn carriage reinstates our childhood memories of Christmas carols.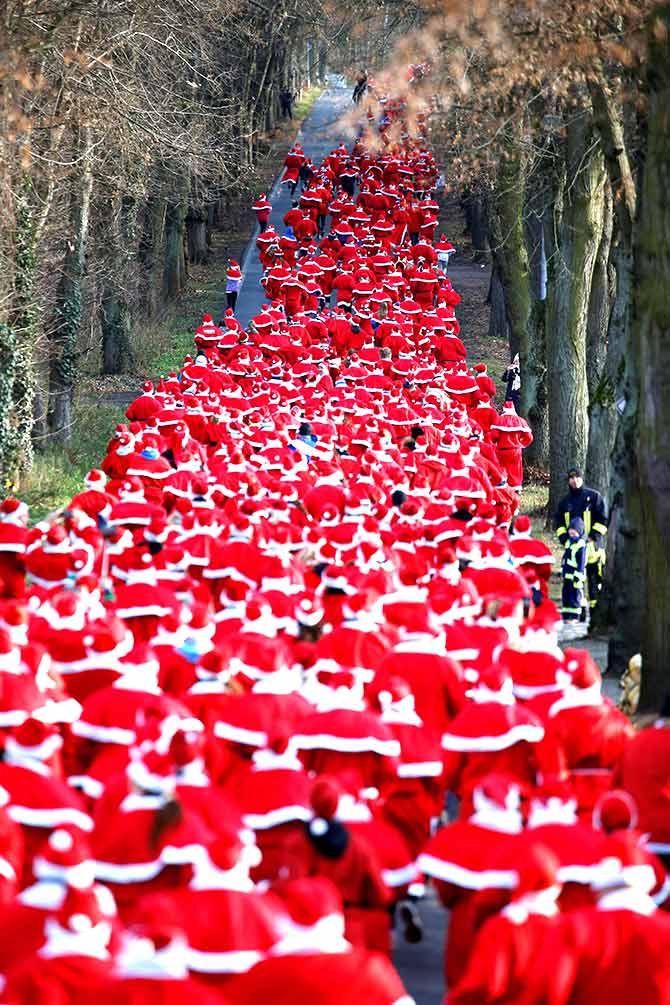 This sea of red rekindles our faith in humanity and kindness.

Photograph:

Axel Schmidt/Reuters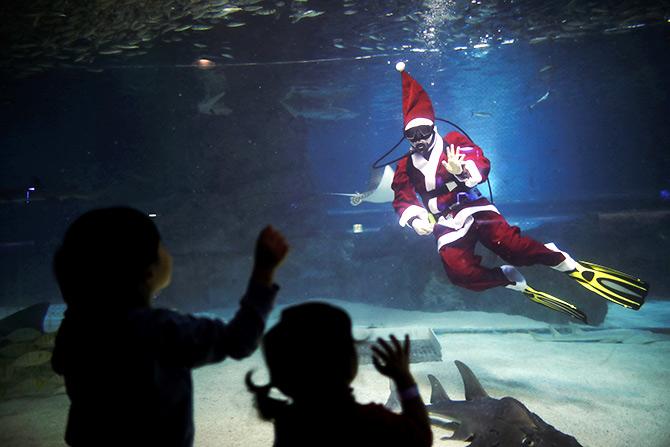 In countries like South Korea, the celebrations are entertaining too.
Here, children look at a diver dressed in a Santa Claus costume during a promotional event for Christmas at the Coex Aquarium in Seoul, South Korea.

Photograph:

Kim Hong-Ji/Reuters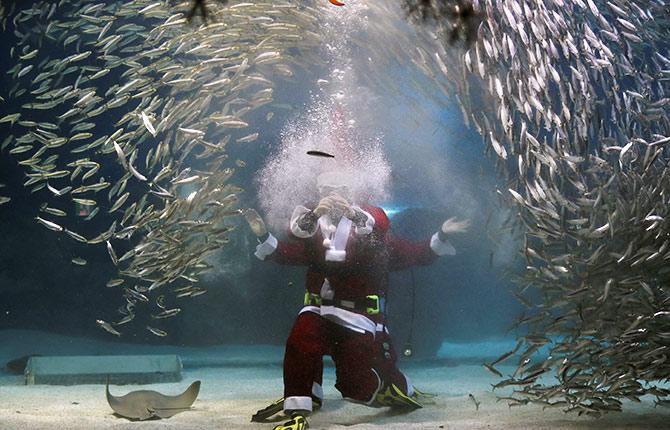 See how these Santas are feeding the sardines as part of a promotional event, ahead of Christmas in South Korea.

Photograph: Kim Hong-Ji/Reuters