Interest rate and tenure are not the only two factors to consider, says Tinesh Bhasin.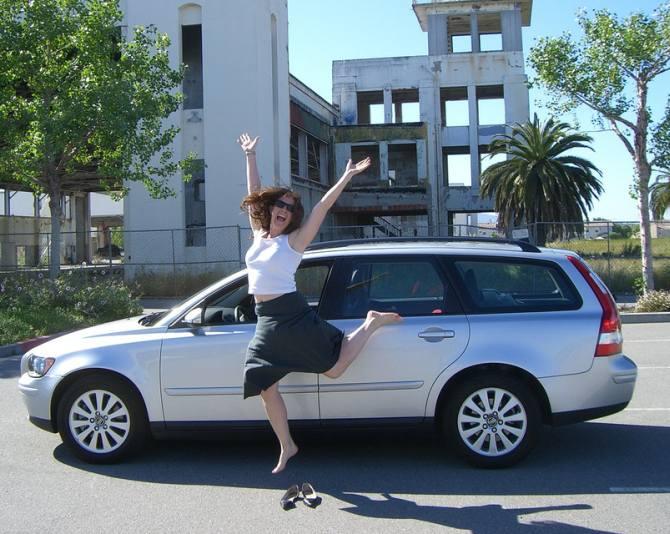 When purchasing a car, many buyers go for the lender that has a partnership with the dealer.
This should be avoided
These lenders charge a higher interest rate, which allows them to offer a hefty commission to the dealer
Compare rates online before you finalise the lender
Sometimes, a dealer may offer a discount on the car value if you take a loan from its partner lender.
Sometimes, a manufacturer may tie up with a lender and offer discounts to push up sales.
Again, compare your total interest outgo in this case with other lenders
When evaluating an auto loan, check whether the lender is giving a loan based on the 'ex-showroom' or the 'on-road' price.
Typically, lenders offer 95% to 100% financing on the ex-showroom price
In any loan, it's advisable to make as much down payment as possible.
A higher contribution from the borrower reduces the need to take a huge loan.
This will allow her/him to opt for either a lower equated monthly instalment or a lower tenure
A car is a depreciating asset.
Taking a bigger loan may not be the best thing to do.
Try your best to go for a shorter-period loan.
Shorter the tenure, lower is the interest outgo.
Interest rate and tenure are not the only two factors to consider.
Also, take a look at the processing fee and other charges, such as those that the lender will levy on prepayment, foreclosure and documentation.
Private lenders may charge an advance EMI, that is, they will deduct an EMI and then sanction the loan.
Avoid such loan structures as they work out to be more expensive.
Rates and charges — New car loan
Bank Name
Interest rate
Loan amount-5 lakh
years
EMI (Rs)
Processing fee (Rs)
Maximum Tenure
State Bank of India
9.25%- 12.4%
10,439-11,223
NIL till 31.04.2019
7 years
Axis Bank
9.25%-11.50%
10,439-10,996
3,500–5,500
8 years
HDFC Bank
9.75%-10.6%
10,562-10,771
3,000-10,000
7 years
Bank of Baroda
8.65%-10.65%*
10,294-10,784*
1,000-2,500
7 years
Andhra Bank
9.45%
10,488
1,000-25,000
7 years
United Bank of India
8.85%-9.1%
10,342-10,403
Upto 0.5% of loan amount
7 years
Canara Bank
8.95%-9.6%
10,367-10,525
1,000 - 5,000
7 years
Indian Overseas Bank
9.15%
10,415
500-10,000
7 years
Punjab National Bank
9.05%-9.5%
10,391-10,500
1,000-1,500**
7 years
Oriental Bank of Comm
8.9%-9.25%
10,354-10,439
500-7,000
10 years
UCO Bank
8.85%-9.1%
10,342-10,403
1% of the loan amount
7 years
Bank of India
9.50%
10,500
500
7 years
Allahabad Bank
8.65%-11.15%
10,294-10,908
0.5% of loan amount
7 years
RBL Bank
12%-14%
11,122-11,634
Upto 2% of loan amount
5 years