"Our current curriculum is 70 per cent theory and 30 percent practical. There is no scope for skill development."
"An automobile engineer, for example, can explain in 15 steps on paper how to change a tyre, but may have never done it physically."
"There is a clear mismatch of supply and demand of labour due to lack of technical and soft skills; inappropriate education system."
At a time when the country is jostling with fresh graduates who are unfit for employment year after year, the National Skill Development Corporation expresses its ambition of skilling 78 million Indians in the next ten years.
Through various public and private partnerships across the states, the country's largest skilling organisation aims to bring down the unemployment rate and equip youngsters with skills that will help them get a job.
In an interaction with Divya Nair/Rediff.com, Atul Bhatnagar (pictured below), COO, National Skill Development Corporation tells us how we can effectively tackle the issue of unemployability and make our youth more employable.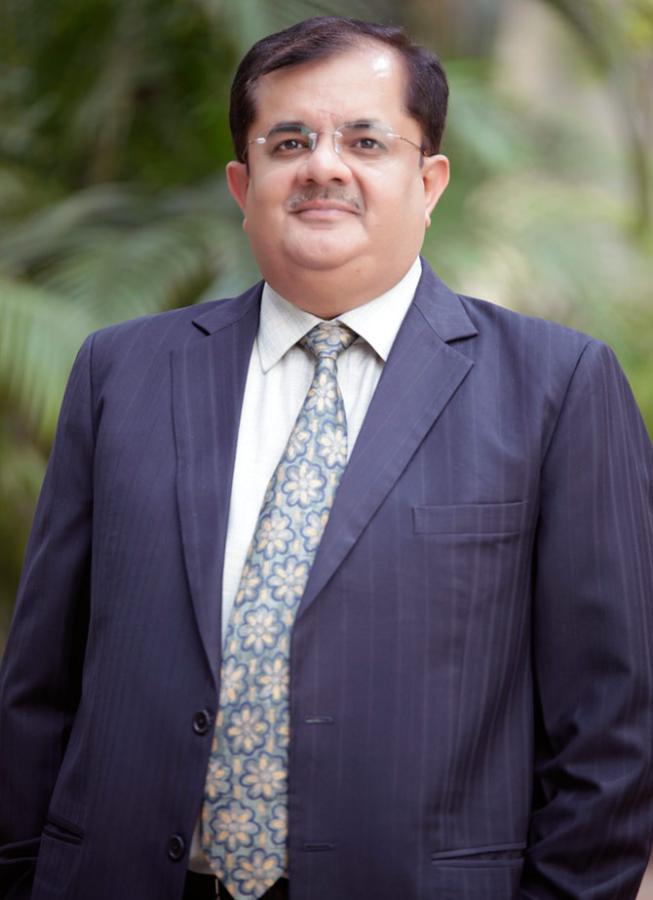 What according to you are the reasons for increased unemployment in the country?
In the last few years, a lot of things have changed.
Economic growth has slowed down so we are not really creating enough jobs.
The manufacturing sector is not growing.
The IT and BPO industry have a supply of professionals that exceed their demand in the market.
There is a clear mismatch of supply and demand of labour due to lack of technical and soft skills and inappropriate education system.
We have graduates who have theoretical knowledge but no practical experience.
An automobile engineer, for example, can explain in 15 steps on paper how to change a tyre, but may have never done it physically.
There are many educated women who are not finding the right jobs. We need to find ways and create avenues to employ more women.
Which areas or states are more affected by the problem?
Each state has its own causes and concerns.
Take for example, the north eastern states of India, like Assam. There are not many industries or companies there, so the jobs are limited. There is unemployment.
The immediate solution -- young professionals are migrating to industrial cities in search of jobs and careers.
Migration is another concern. All the metros have a mixed population -- the graduates who are unemployed do not necessarily belong to one state.
Also, each sector has its own reasons for not being able to employ the right graduates.
How can we create more jobs?
We have to ensure that 'Make In India' is a success. We need to encourage manufacturing sectors, create more entrepreneurs who can employ our graduates.
We need to identify issues based on the sectors.
How can we create more entrepreneurs?
We have to identify sectors that need leaders -- automobile is one industry I can think of. We need to make it grow from 0.5 per cent to 10 per cent.
We have to identify smart cities and prospective smart cities and align our resources and entrepreneurial initiatives in those areas.
Encourage youth to innovate on new business ideas, families and peer group should support and mentor them
Easier funding options and a smooth registration process
Boost to skill training under Apprenticeship Act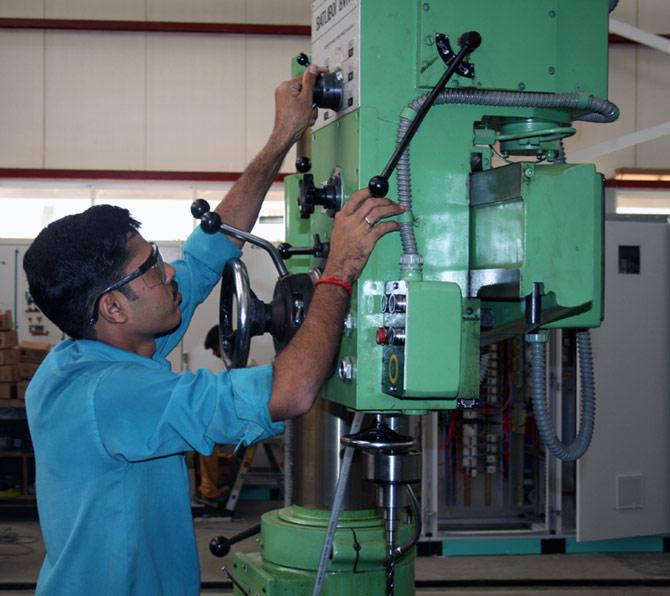 What are the skills that the present day graduates lack?
The skill requirement varies from sector to sector, so it would be unfair to list a set of general skills and apply them to all roles.
A carpenter, for example, should know how to use his tools. So, it would be unfair to expect him to have command over English.
If I were to broadly classify the skills lacking, I would list them like…
More theoretical knowledge than practical experience
Lack of substantial technical skills
Lack of soft skills/ communication skills (verbal)
Skills of a certain standard matching industry expectations
Where are Indian graduates going wrong? How can they ensure they have a job at the end of their course?
Young Indians must focus on skill development, not earning just degrees.
Invest in a skill development programme along with your class 10 or class 12.
Parents need to understand that it is intelligent to let your child enrol in a skill development programme and if required delay the drill of three-year degree programmes.
By the end of the skill programme, both the child and you will know what the latter's interests and skills are.
Your skills will get you a job, not just your degree.
What can institutes do to bridge the skill gap?
Our current curriculum is 70 percent theory and 30 percent practical. There is no scope for skill development.
Practical training cannot happen within closed doors.
We must try and bridge the gap between industry and academia
Institutes should introduce vocational courses as part of the main curriculum in school
A course of choice should be made mandatory for every student at school education level
More focus on practical education
Encourage innovation in ideas to support entrepreneurship
Hire training manpower (trainers/teachers) conducive the new age skill environment
Collaborate with corporate organisations to ensure industry standards in training
Create more platforms for knowledge sharing for the youth (on both technical and soft skills)
Encourage students to participate in skill competitions across the world and make a mark for themselves
What are the challenges your team faces while dealing with the employment problem?
The NSDC works on a paid model. It is like an admission fee you pay when you have to enter a college. Our courses start at Rs 1000 and go up to Rs 8000.
We give a certificate, but don't guarantee a job at the end of the workshop or course.
People in rural areas don't want to pay for skill development activities. They want jobs, but they don't want to invest in learning.
It is difficult to explain to people that NSDC is not a placement or recruitment agency.
How different are these challenges in rural areas vis-à-vis cities?
Students do not aspire to enrol in a skill development programme. The value of the skill certificate is yet to be established in rural areas
Candidates are not ready to migrate to urban cities
There is lack of infrastructure in the rural areas.
We do not find qualified trainers or teachers in rural areas.
There is also lack of awareness about skill courses which will provide them with respectable and high paying jobs
The biggest challenge is to change the fact that students are ready to have a degree without a job rather than a job with/without a degree.
Can you please share examples of NSDC's successful projects in the last one year?
In line with the objective of making India the skills capital of the World, National Skill Development Corporation (NSDC) in its first four years of operations has skilled 36,57,763 (3.65 million) people and created a capacity to skill 78 million people in the next 10 years
In August 2013, we launched the STAR (Standard Training Assessment & Reward) scheme which involved 'skill development for youth by providing monetary rewards for successful completion of approved training programmes'. Nearly 1.4 million people signed up for the programme.
The minimum cost of the programme is Rs 1000 and the monetary reward is spread across different levels of completion of the programme.
One can earn between Rs 7500 and Rs 15,000 per month across jobs in the manufacturing and service industry.
UDAAN is NSDC's programme that is focussed towards skilling the youth of Jammu and Kashmir.
Recently, in one of our pilot programmes, we partnered with the National Institute of Open Learning and invited 40 different schools in Haryana to take part in the skilling initiative at the class 12 level.
Two hundred and forty nine students enrolled for it and we are happy to know that a significant number of them have got jobs with monthly salaries between Rs 8,000 and 15,000.
Overall placements under NSDC: 14,06,800 (1.4 million)
Certifications under STAR scheme: 773,246
Number of candidates placed under UDAAN: 2,396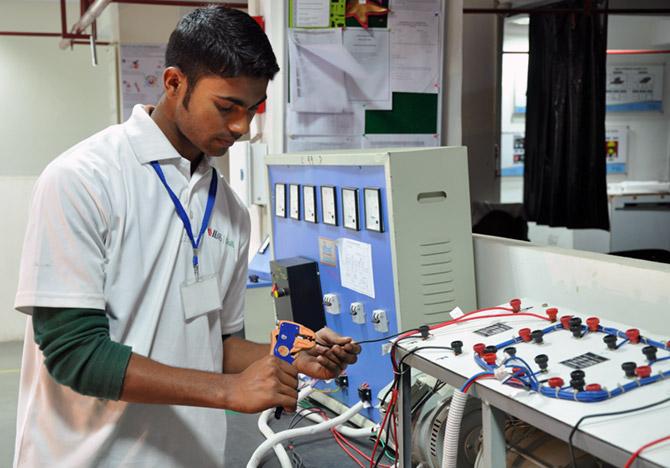 NSDC has tied up with multiple institutes and training centres to address the employment problem. What criteria do these training centres have to meet to be picked by NSDC?
Before signing up with a training institute, we prepare a full funding report, with details of scalability and sustainability, due diligence after analysing the public evaluation of the company.
A team of six people from outside of NSDC further review these institutes and submit their report.
Some of our initiatives do not involve funds at all.
We sign up with schools and colleges to provide us free spaces so that we can conduct workshops or training activities.
We have short term or long term partnerships with a goal in mind.
If they fail to deliver, we discontinue working with them.
How many people has NSDC managed to employ in the last one year? What is the attrition rate?
Seventy per cent of candidates trained by the NSDC training partners are employed with an attrition rate of about 8 to 12 per cent.
How much funds have been allocated by the government to address the skill gap problem?
For the year 2015-16, the government has allocated Rs 1500 crore under the Pradhan Mantri Kaushal Vikas Yojana across various schemes and initiatives to promote skill development in the country.

Photographs: Kind courtesy NSDC