Overseas education consultant NNS Chandra shares advice on entrance examinations, admission procedures at international universities.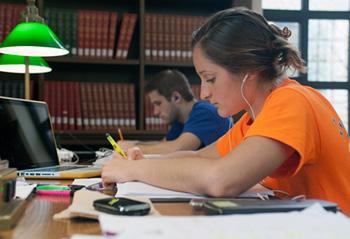 In an online chat with readers every Friday, overseas education consultant NNS Chandra offers advice on how to pick the right course and career abroad.
For those who missed the chat on March 10, here's the unedited transcript:
---
Pallavi Karun: Sir, there are news floating around that cost of US education for international students are going up. Is that true?
NNS Chandra: Hi Pallavi - I am not quite sure what is going around. Cannot comment on specifics. But raw data of tuition paid by instate, general, and international students in public universities in USA been steadily on rise.
Tuition fees raised on average over 15 per cent in some states and some universities from 2008 to 2015.
Competition is one reason for increase of tuition fee, experts who have studied this from 1994 are saying. As schools vie to attract top-tier students, the costs of hiring brand-name faculty members, building expensive facilities, and offering comfortable student amenities all add up.
---
Dimple: Hello Sir my son is planning to go undergraduate engg in US in 2018 . Right now he is preparing for SAT, but he is still not clear about his branch. So what subjects should he take in the first year?
NNS Chandra: Dear Dimple, Excellent. SAT Subject tests you mean, right? There are no right subjects. But it would be demonstrate interest in Math and science and depth of knowledge in same. Math 1 and 2 are good choices. Consider other science subjects. All the best for your son. Please feel free to continue the conversation here.
---
Arjun: I am final year Engg. student having CGPA 8.5 would like to prepare for GMAT.May please guide me how can I proceed and any working experience is required for taking entry for this course?
NNS Chandra: Hi Arjun, Excellent work in university. Very good. Preparing for GMAT you do not need any experience.
After GMAT, if you are looking at MBA program in top university - then work experience would be required by some. For several MBA programs including one I am associated with, work experience is a nice thing to.
---
Principal IB: Thanks, Sir. One last question, are there going to be changes in job VISA of Indian students in USA?
NNS Chandra: That the possible moves being circulated in draft memo (ref - Washington Post) are not that extreme. Among different ideas being circulated in Washington, one I am paying key attention to is the OPT - Optional Practical Training rule.
OPT allows a foreigner who had a student visa to work for a limited amount of time in the United States after graduation. Optional Practical Training.
The Obama administration expanded the OPT window from 12 months to 17 months. How this program is going to get altered? We are waiting.
I will keep all readers of my columns and live sessions informed on latest on these.
---
Lead image used for representational purposes only. Photograph: Jonathan Alcorn/Reuters
Have questions for NNS Chandra? Post them here!