Greater autonomy, freedom to recruit faculty and government funding for research are just some of the perks the six institutes of eminence will enjoy.
Vinay Umarji reports.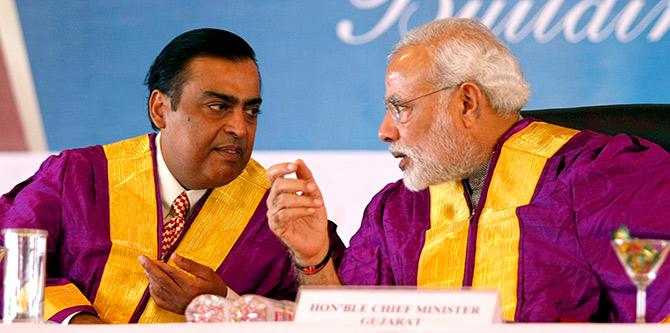 The ministry human resource development's (HRD) decision to give six institutes the status of 'Institutions of Eminence' on Tuesday will allow them them freedom to recruit more faculty, say experts.
This is a crucial parameters that has contributed to India's low representation in the global rankings.

The Association of Indian Universities (AIU) estimates India's average faculty-student ratio for higher educational institutions at around 1:27.
Delhi University, which gets ranked in the 601-800 band in global rankings such as that of Times Higher Education (THE), has a ratio in upwards of 20 students for each faculty. Usually, institutes with higher ranking have a faculty-student ratio of 1:10.

The six names included three public institutions such as Indian Institute of Technology (IIT) Bombay, IIT Delhi and Indian Institute of Science (IISc) Bengaluru and three private institutes including Reliance Foundation's Jio Institute, BITS Pilani and Manipal University.

With the tag of 'eminence', the six institutes now not only stand to gain greater autonomy over their peers, but the public institutes also bag additional government funding for research and other activities.
The government will be spending around Rs 10 billion towards funding the institutes of eminence.

In fact, the government is of the view that an improved faculty:student ratio, international-to-domestic faculty ratio and international-to-domestic student ratio will also help these institutes of eminence gain global prominence.

This is being done by way of freeing up these universities or institutes from several regulatory control and according greater autonomy in the areas of academics, administration and research.

So while public and private universities have to currently seek a UGC approval before making changes to its curriculum and launching a new program, the one recognised as an institute of eminence by the government will have the freedom to do so on its own.
While a greater clarity awaits, it has been learnt that these institutes will also bag freedom to tweak remuneration structures in order to attract quality faculty members, both domestic and foreign.

Unlike the current regime, institutes of eminence will have the freedom to not only fix remuneration for foreign faculty but also admit about 25 per cent foreign students at their campuses.

A fee hike may not be on the cards, at least in the immediate future, but public institutions are looking to raise funds through government and the private ones are turning to industry for boosting research and faculty recruitment.

"The government has given certain targets and we are working towards it. We will have to work further on those. The only flipside is that we won't receive any funds but we will get greater freedom and autonomy such as deciding fees and faculty remuneration," Ashoke Kumar Sarkar, director of BITS Pilani told Business Standard.

According to Sarkar, the 'eminence' tag should help BITS Pilani in faculty recruitment which has been the biggest challenge so far.

"Faculty recruitment is where we are facing the biggest challenge. The kind of number and quality of faculty we are looking at is where we are struggling. Our research profile has improved and we have started admitting foreign students, we have to improve on that. We also need to improve on hiring foreign faculty," Sarkar added.

On the other hand, the public institutions such as the IITs look to enhance research citations globally, apart from enhancing remuneration to attract quality faculty. Though the three public institutions have been performing the best in global rankings, the new initiative of 'institute of eminence' will only propel them to higher rankings, said a senior faculty member at IIT Bombay.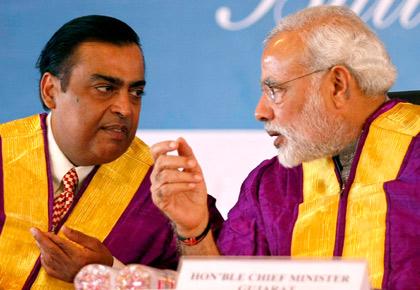 Lead image used for representational purposes only.