Overseas education consultant NNS Chandra shares advice on how to pick the right international education.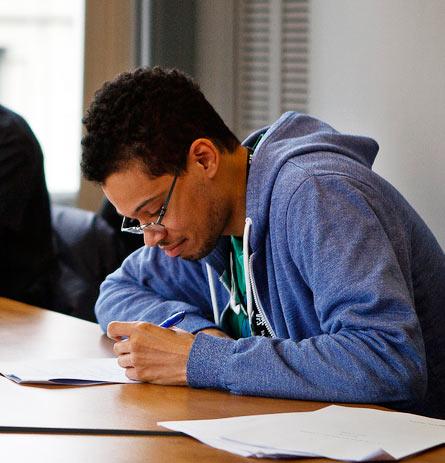 In an online chat with readers every Friday, overseas education consultant NNS Chandra offers advice on how to pick the right course and career abroad.
For those who missed the chat on August 19, here's the unedited transcript:
---
Sameer Ahmed: I am planning to apply to American universities this year. For undergraduate degree. Can you explain how does the financial aid and scholarships work?
NNS Chandra: From looking at the trends, last few years, some universities like BU and UCs and even schools like DePaul, Miami have started offering scholarships to selected candidates, significant amounts adjusted against tuition fees.
Schools like Harvard (IVIES), NYU, U Chicago and top Liberal Arts Schools like Amherst...offer full financial aid for even international students. But you must apply along wit application. But I can assure you that the process of admission is need blind
My students, in these past years do have applied and secured grants and funding to study from agencies like Young Indian Entrepreneurs Asso etc, Those are other avenues one might look at
---
Bhavya Santhosh: My interests are M S in Food science and nutrition; MS in Microbiology; M.S in Clinical researchM.S in Biotechnology and Bioinformaticsor any Biological sciences. Out of these,which are in good demand for studies as well as jobs and placements. Can you please guide me.
NNS Chandra: Bhavya, I am happy to see your interest. Appreciate.
The stats available shows, for internationally trained professionals securing a job would be relatively easy with Clinical Research. But, I want to assure you all the areas you mentioned are growth areas and growth industries.
---
chenthir kumaran: For post Graduate Management course in U K should I clear any other exams
NNS Chandra: For most schools in the UK there are no required tests that must be cleared. For international students they might require proof of handling English - TOFEL score or IELTS score.
---
Lead image used for representational purposes only. Image: Vancouver Film School/Creative Commons