Who decides what's appropriate or not? Take the poll and let us know what you feel.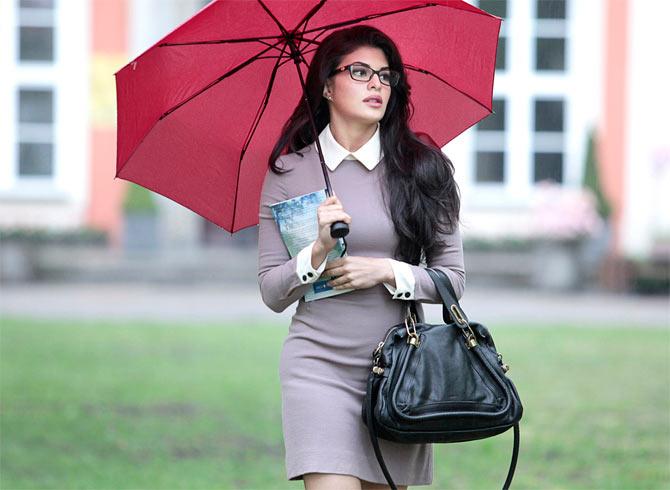 Photograph: Jacqueline Fernandez in Kick
A former Facebook employee made some startling revelations in his book, Chaos Monkeys.
According to him, women employees at the social networking giant are often told "not to wear revealing dresses that may distract co-workers."
Surprised! This ugly truth has not gone down well with many Facebook fans, who have been questioning the dress code.
This is not a stray incident.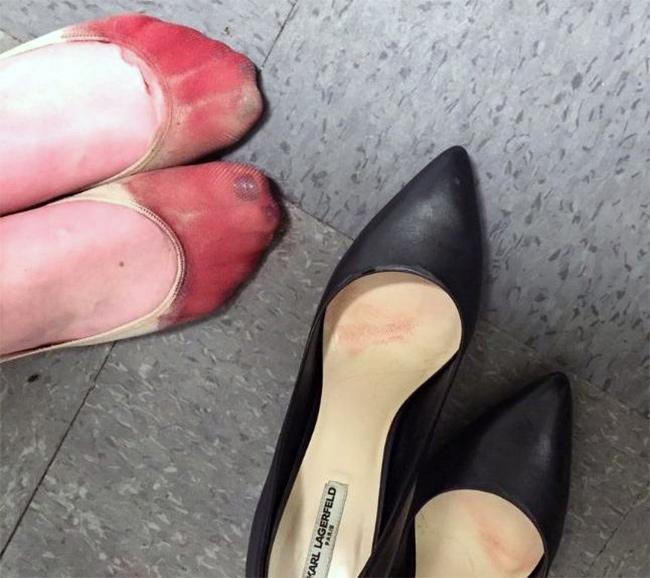 IMAGE: This photo on

social media of a woman's bleeding feet after working a full shift as a waitress went viral.

Kind Courtesy Nicola Gavins/Facebook
A few weeks ago, a picture of a waitress' bleeding feet sparked an outrage on Facebook.
The photo was posted by Nicola Gavins, a friend of the woman whose feet were photographed. Nicola uploaded the picture to highlight the 'unfair' work high heels policy.
She wrote: "To anyone I know who eats at Joey Restaurants (Jasper Ave, Edmonton location specifically). Their policy is still that female staff wear heels unless medically restricted. My friend's feet were bleeding to the point she lost a toe nail and she was still discouraged and berated by the shift manager for changing into flats (specifically told that heels would be required on her next shift the following day).
Commenting about the 'sexist, archaic and disgusting policy' there she added, "In addition, the female staff have to purchase a uniform/dress at the cost of 30$ while male staff can dress themselves in black clothing from their own closets (and are not required to wear heels)."
Sad but true isn't it?
We ask you, dear readers who is the final authority when it comes to deciding what you wear to work?
Should you be forced to wear something uncomfortable?
Or should you be stopped from wearing something you are comfortable in just because your employer doesn't approve of it?
Take the poll given below and let us know what you feel.
Please use the messageboard below to express your opinions about the dress code at your workplace.
ALSO SEE
How women-friendly are Indian workplaces?