As Prime Minister Modi completes a year in office, we asked you, young job-seekers, to share stories of your job struggles.
In the second part of the series, Ankit Mutreja tells us why fresh marine engineering graduates are struggling to find suitable placements.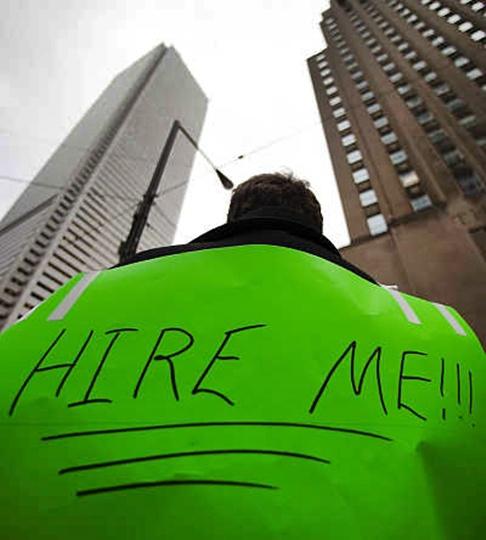 After completing a four year marine engineering degree programme from a reputed college I believed that securing a job would be a cakewalk.
What actually happened was just the opposite.
One month after graduating, I was in Mumbai, to find a job. I was ready to hit the road armed with my CV hoping and expecting that at least a few of the many shipping companies in Mumbai would find me fit enough to recruit me.
And so it began -- the daily routine of commuting on a tourist pass to travel cheaper in local trains across the city, in search of a job.
I would mostly survive on sugarcane juice and vada pav during the day.
Sometimes my friend and I would cheat on our budget only to regret it later. Regret because we were now supposedly marine engineers who should ideally be sailing and earning in dollars instead of calling our parents for money.
Towards the end of each day my friend and I would sit with a shipping directory and select a particular area in the city we would visit the following day and circle company names that were in the vicinity.
It isn't as much a struggle to walk on pavements on a typical Mumbai afternoon as it is to convince yourself that this time shall pass soon, especially after visiting more than a few companies that display a 'freshers not allowed' board at the entry gate.
Needless to say the lady at the front desk would be less than pleased to see us, but she had a job to do and so we would leave our CVs with her, without much hope.
And then there were those people who had plush offices and they would treat us well.
These people were the agents who make it seem like they had the best job openings in the world for you, but it would come at a hefty price of -- brace yourself -- Rs 3.5 lakh to Rs 4 lakh!
"Itna toh karna padega aapko. Paisa diye bina aaj kal marine line mein job nahi milti," we were told.
50 per cent of the company names in the directory turned out to be agents.
Almost 100 per cent of those are charlatans. The remaining reputed companies don't bother to recruit walk-in freshers as they either have their own colleges where sponsored cadets are trained or they do campus placements.
There is this soaring malpractice going on in the marine market and our thirst for a job is bigger than that of a regular engineering graduate since our degree is a specialised one.
The irony of it is that it this degree is not valued outside the marine industry unless one has served many years at sea.
Luckily I completed my first contract at sea in 2014 with a salary I can't boast about at the moment, but it is a start.
Even today, there are thousands of jobless, hopeless, depressed, undervalued marine graduates who are talented enough to make the world a better place, but are instead facing sleepless nights cursing the system, which, of course, is not doing anything about the rampant malpractices going on.
Isn't it ironical that while the regular companies say they have no vacancies, the agents, on the other hand, welcome you with a smile and bragging about how they have helped so many hopeless souls (read scapegoats) to secure a job for a 'small' amount of money in return?
ALSO SEE
#JobSearch: 'It's been two years and I am struggling'
Dear young job-seekers, have the achche din arrived for you in terms of finding a job? Or is finding a job as difficult as it was earlier?
What have been your greatest challenges in finding a job?
Tell us! Write to getahead@rediff.co.in (Subject: My job search) and we will publish the most relevant responses on Rediff.com
Image published only for representational purposes. Photograph: Mark Blinch/Reuters