From diminishing dress codes to changing work hours, here are some work practices that might gradually go out of fashion.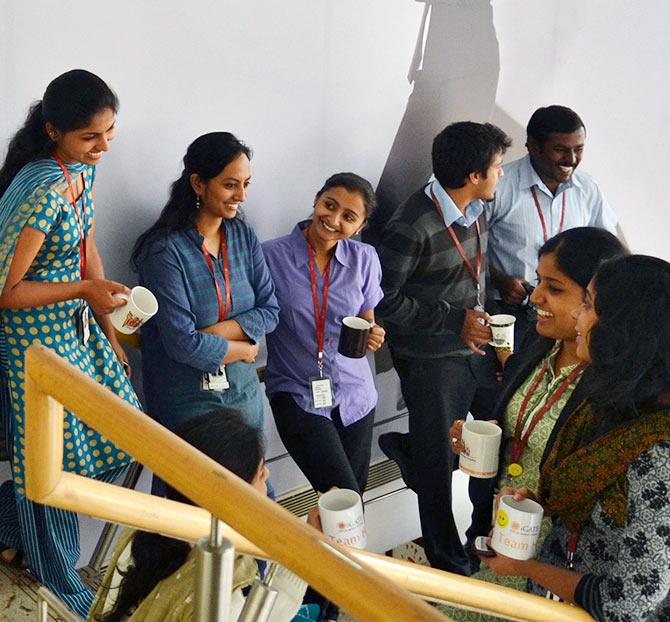 Change is necessary, and inevitable, in every aspect of life, and this holds true even for everyday corporate work practices.
We have all heard of a time when folks worked for decades at a stretch, for the same organisation, which, more often than not, was their first employer. Can you imagine doing that in today's time?
France recently made it illegal to email employees on weekends, and everyone in India rejoiced. Then there was the European Union, which legitimised time taken to travel to work as time at work.
We could definitely use some of that in Mumbai, Delhi, and Bengaluru, considering the traffic in these cities!
Now, hoping for our government to bring in any such ground-breaking rules might be a little far-fetched, but there are a few office staples that we, as entrepreneurs, can say goodbye to.
9 to 5 is a joke
Are you still following the strict office attendance register, where a 9 to 5 or 10 to 6 shift is every employee's mark of productivity?
Punctuality and discipline are necessary, but it is high-time we realise that more hours at work does not equal higher productivity.
With changing times as employees are expected to continue working and responding to work emails even after the regular office hours, how fair is it to not give up the ancient 9 to 5 ritual?
Embracing flexible work hours gives you the authority to analyse your employees strictly upon their performance. This in turn will encourage your employees more to prove their worth. Win win!
Dull workspaces
A regular employee spends more than half of their productive day at work. So make it worthwhile.
Break the cubicles, invest in comfortable and inspiring interiors, and add a recreation centre.
You will see how your staff will want to stay at work without you even trying to impose the rules.
Here's one such fabulous workplace for inspiration!
Who's the boss?
Hierarchies were functional a decade ago, but as we enter more co-dependent dynamics and embrace lateral work structures, it really is time to say goodbye to rigid hierarchical structures.
In a collaborative work environment, which does not intimidate new-comers, nor over-empowers old ones, the success of an individual is bound to the success of the team. This makes work more rewarding as well as productive.
It will lead to quicker decision making, more knowledge sharing, higher employee satisfaction, and an overall healthier work environment.
Dress-codes
What one wears can speak volumes about the person, but not giving the person the personal liberty to do so kind of kills the entire point.
It is also one of the most hated workplace rules.
Expecting your employees to look presentable is only reasonable, but imposing a dress-code upon them will only hurt your organisation in the long run. So unless your office has frequent visits from the Prime Minister, let your team dress to impress, the way they want to!
Work contracts
While having legal contracts will continue being a crucial part of your relationship, what you should focus more on is building a psychological contract with your employees.
If there is one rule that remains true to human behaviour, it is that no one likes rules!
Don't bind your employees with meaningless contracts.
Rather, tie them to your organisation with a more constructive value. Involve them more closely with decision making, throw better challenges at them, offer good incentives, and let them be well aware of their growth prospects.
Get them to fall in love with the vision of your organization, and you'll reap the rewards of genuine loyalty!
Some of these changes may take longer to implement than the rest.
Also, some entrepreneurs may be more willing to do them (many already have!) But even with a small change, getting rid of these obsolete institutions will go a long way in improving your overall organisational productivity, employee retention and work atmosphere!
Whether you like it or not, new-age calls for newer ways, and unless you want to go looking for employees every second month, loosen the collar and embrace a few changes.
Lead image used for representational purposes only. Image: Adnan Abidi/Reuters