The secret to high score in the Common Admission Test is to attempt the best questions first and faster.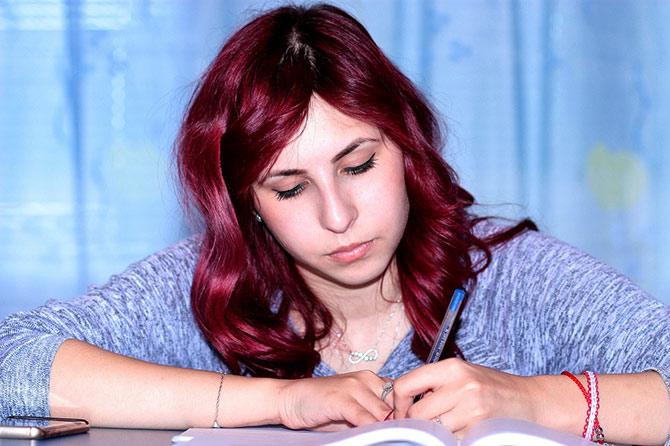 Admission into one of the IIMs and other top-ranked B-schools is the dream of the CAT aspirants.
At this point of time, when only a few weeks remain between you and CAT, here are some tips to help you make optimum use of your time.
The countdown begins
Aspirants can now download their admit cards from the CAT website. December 4 is the test day.
The next few days is like the last leg of marathon race. It's time to keep your morale high, balance your IQ and EQ so you can cover a lot of distance.
By now, the initial phase of your basic preparation is already over.
In general, the CAT includes questions on Quantitative Ability (Mathematics), Verbal Ability (English), Data Interpretation (DI), and Logical Reasoning (LR) skills. Even though you have gone through the syllabus and started preparations, there is no harm in reviewing the syllabus to see if any aspect is missed.
Solving the CAT needs creative and out-of-the-box thinking so you can visualise the problems in different ways and come up with the right solution.
A question is difficult only if you are seeing it for the first time, when you see the question for the second/third time and still find it difficult, think again- Have I really prepared well?
Introspect and self analyse
Remember to take mock tests in computer based mode and in section-wise time bound manner.
This will help you in familiarising with the test environment.
At the start of the mock test, ensure that you have an overall target score and sectional target.
Divide your questions into those that you...
Can comprehend and solve
Can answer but will take time
Can't counter (for unknown reasons)
By categorising the questions in this manner, you will be able to segregate and map your time. This practice will enhance your ability to pick the 'right' kind of questions.
One of the most important reasons for candidates not doing well in tests like the CAT is that they get jammed with problems and forget to progress on other questions.
After taking series of practice tests, scrutinise our answers, and do separate analysis for 'Attempted Questions' and for 'Un-attempted Questions'
For attempted questions try and check whether your mistakes were silly, careless or had conceptual errors.
You can also evaluate whether you can take hold of the problem irrespective of the level of difficulty. For un-attempted questions, try to evaluate those questions that could have increased your score. Also try to understand the concepts and focus on potential questions.
Always aim to score balanced high sectional percentile than to focus on overall high percentile.
Have a time-bound practice session, and note down at regular intervals as to how many questions from each of the sections you have solved.
Continue with the section-wise study plan
Don't EVER have a mental block about a particular section/ topic.
Set up a daily time-frame for studying each one of these sections with a break between two sessions.
Don't get discouraged by finding your weak/weaker area. Allot more time for that section, focus and practice.
The trend in CAT 2016 might be to keep three sections but the number and pattern of questions may change.
The sectional time constraint may also be removed and candidates may be allowed to toggle among the three sections freely, but remember, the total test time is expected to remain the same i.e. 3 hours.
Time management
Time management is one of the most crucial factors of the CAT 2016 preparation as well as during the exam.
You will have complete liberty to unravel more number of questions but try to avoid generous attempts and answer only such questions in which you are confident.
Remember, this will also help in bringing down negative marking.
More tips for students
Make sure that you do not compromise on your final year preparation as your academic records will be given good weightage in the IIM's admission procedure.
Do not start anything new in the last two weeks before the CAT. Focus only on enhancement in this phase.
Relaxation, recreation and rejuvenation is important for both mind and body. So, do light exercises and yoga, eat healthy food, drink plenty of water and getting good sleep is important too.
Gradually reduce your study in the last 3 to 4 days and relax on the day before the CAT.
The author Prof Dr Savitha G R is associate professor-HR, WeSchool, Bangalore.
Lead image used for representational purposes only. Photograph: Kind courtesy AdinaVoicu/Pixabay.com