An internship is like a gateway to your dream career. Here's how you can get yourself one.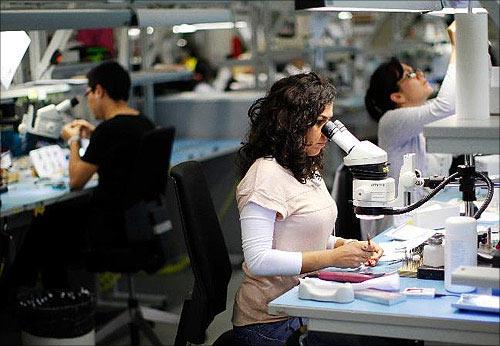 Summer's finally here. Exam time is over and quite a few of you have some free time on your hands while waiting for your results.
After you've had your share of fun -- eating out, movies or maybe a short trip with friends -- perhaps you'd like to use this time to hone your skills or learn something new.
An internship is in many ways, your first step towards a career you always dreamt of.
Here a few tips to help you bag a summer internship:
Resume
Prepare your resume fine tuning it for the company and role you are applying for. That takes some research.
What does the company value?
Who do you know that works there?
How can you make your resume stand out from others and catch a busy recruiter's eye?
Did you know you probably have only 15 seconds to grab their attention!
Make a cover letter to explain the what and why of your application.
Collect experiences that you can showcase such as volunteering or organising events. But these must be genuine.
Know where to look
You know yourself best. Look for what drives you -- what you really want and how the experience will add to your career.
Look at the right industries and for the right reasons.
Network
Go about networking intelligently and efficiently.
Here are some ways you can do it.
Look at what your college offers. Ask your high school counselor and teachers for help. Check with your coaches and advisers. Work through mock interviews and preparation session with them
Talk to ex students and alumni who are working with the companies you are targeting. You must stay connected with them. If not reach out through Linkedin
Use social media to check if anyone knows anyone and can help you form a connection
Check with friends and family
Contact the company directly through the web
Remember to revert to everyone in time and to follow up on all leads -- don't give up. Be persistent.
Be prepared
Prepare for each stage of the interview and each type of interview (in person or telephonic or skype)
Use mock interviews, research the company really well, talk to a few employees if you can, visit the office to get a feel of the place and ask questions that you have prepared in advance that show a well thought out collected young individual.
Give the occasion its due -- dress well and be in time.
Learn to listen and speak in measured tones and to a limited extent.
Here are some common questions that most interviewers may ask:
What is your aim in life?
Where do you see yourself in five years?
Why did you choose this field or work of interest?
Why do you want to intern with our company?
What do you bring to us in terms of skill sets?
ALSO SEE: Tricky interview questions and how to answer them
Small, big or start-ups
Widen your choice to include not just large corporates but also small companies and start-ups, which can provide more exposure and learning. But be clear which skills these will give you so that you are adding to your profile as well. Also, be willing to work without a stipend if the role is really good.
And most importantly, stay cheerful, positive and work hard throughout so that even if you are not selected and where you are selected, both places, remember the real you.
The real break is that final career break.
Stay positive, Stay happy!
The author Mamta Wasan is senior vice president, HR, FIS, a global banking and payments technology provider.
Lead image used for representational purposes only. Image: Michael Buholzer/Reuters