The New Year, like 2014, will see brisk hiring. But, specialisation and strong domain skills will decide who gets hired.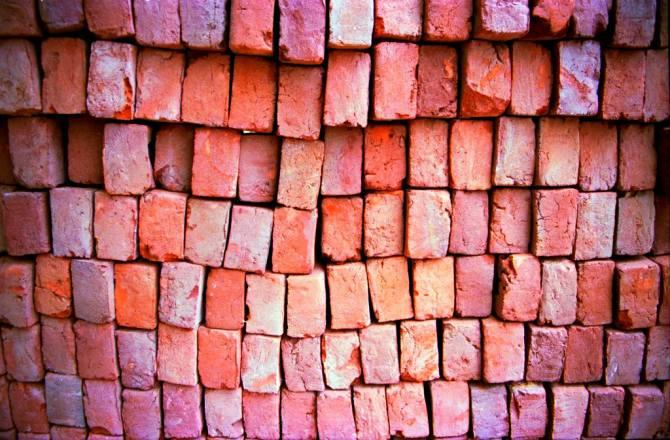 Those who scored 60 per cent or more in this test are considered employable resources; 37 per cent of those assessed hit the bull's eye, compared o 33.5 per cent last year.
"There is more acceptance of an assessment like this," Kumar says, pointing to an almost 250 per cent jump in the number of assesses who took the Wheebox Employability Skills Test (WEST) this year.
Compared to just 100,000 aspirants last year, 328,000 under-grads and post-grads studying engineering, MBA, BA, BSc, BCom, ITI and vocational courses, took the WEST conducted between August 4 and October 2014.
The WEST tested students for four competencies:
English as second language
Aptitude which is problem-solving and numerical skills
Basic IT literacy
Behavioural or psychometric test that included learning agility, adaptability and inter-personal skills
"The fifth test, the functional test, was optional," says Nirmal Singh, founder and CEO, WheeBox. "If you are a BE Mechanical then this test would test your knowledge of mechanical engineering. Almost 98,000 students took the fifth option," Singh adds.
What's in it for freshers?
Both Kumar and Singh believe that while hiring in 2015 will see a jump of 18-23 per cent, hiring of fresh graduates will not be as euphoric as in the last four years.
"The reason is that as a lot of sectors and industries employ high-end technologies to boost efficiency and productivity, they will tend to hire people with ready-made skills instead of looking out for fresh hands," explains Kumar.
"Freshers, who would make 70 to 80 per cent of the hiring pie, will see this number drop. It will stabilise at about 50 to 55 per cent in the next five years," he adds.
Singh says that hiring freshers in 2015 will be better than 2014, but "we won't see the euphoria witnessed in 2010 and 2011 when companies went all out to hire freshers."
Having said that, companies like Infosys have reported more hiring of fresh grads this year as compared to the previous year, he said, emphasising that freshers too will have a productive 2015.
"Engineers and students who have done general purpose graduation (like BA, BCom and BSc) will definitely be in demand in 2015," Singh adds.
Both the experts are sure that sunrise sectors like e-commerce will emerge as a job engine for freshers and those with strong domain expertise.
Companies like Flipkart and Snapdeal will be scouting for fresh as well as skilled talent to build software products to match their international competitors, they say.
Most e-commerce companies have raised fresh funds in the last six months and are flush with money, which augurs well for the job market in 2015.
While job creation in IT services, IT infrastructure services and software services will stabilise, hiring in the e-commerce segment will surge in the next couple of years, predicts Kumar of PeopleStrong.
In 2015, the e-commerce sector, which is currently in a sweet spot, can easily absorb 40,000 freshers but that will depend on how swiftly the dynamics of e-commerce business change in India.
Jobs and skills that will be in demand
Expecting the government to unleash a string of critical reforms in the area of mining of natural resources, power and finance, companies operating in the core engineering sector, retail, hospitality, IT and BFSI (banking, financial services and insurance) will emerge as leading employers too.
"The topmost jobs will be in the core engineering sector and sales jobs in retail, hospitality, IT and BFSI space," says Singh of Wheebox.
Kumar of PeopleSoft reckons that while the big five -- TCS, Infosys, Wipro, Cognizant, HCL Tech -- will continue to hire, they will hire fewer people, but of better quality and skills.
"As more and more companies scale up and upgrade their IT operations, IT infrastructure and related services, they will demand high-end engineers who could help them emerge at the top," says Kumar.
Specialisation and superior skill sets will thus play a key role in the job market in 2015.
Employability skills that companies are looking for are: good behavioural skills, domain/functional expertise (a welder should know how to weld, or an MBA in finance should be able to read balance sheets, says Singh), learning agility, inter-personal skills and communication skills.
'Without learning agility these resources won't be of any use to us', most employers told the survey team.
'Learning-agility', Singh says, refers to the ability of a hired resource to quickly cope with an employer's internal training programmes.
Advice for job seekers
Get some hands-on job experience, Kumar and Singh advise fresh graduates, or those who are in their final or pre-final year of college.
"Traditional education is happening in colleges and campuses. It is important for students to equip themselves with specialised skill sets to take advantage of the rapidly evolving jobs segment," says Singh.
Singh believes that an internship or apprenticeship would strongly differentiate the winner from the loser in the job race next year.
Interestingly, the Indian Skills Report 2015 notes that the talent pool in India is warming up to the fact that an apprenticeship or internship is a must before they actually get a full-time job.
"Call it apprenticeship, on-job training or internship, compared to 55 per cent who showed interest in an apprenticeship last year, the number this year has swelled to 73 per cent," observes Kumar.
"I have been saying this in all fora that one's first job should be as an apprentice or intern. Most colleges have been avoiding this, but have now realised that there is no other way out," says Singh about the change in attitude of students and colleges.
"Internships help bridge the gap between academia (talent supply side) and companies (talent demand side)," he says.
However, Singh says that equal emphasis must also be laid on starting-up and enterprise. "We must encourage students to take up entrepreneurship considering the talent pool that we have in India," he says.
"If one has to point out one factor that has emerged prominently in this survey it is this: Domain knowledge and personal skills cannot be neglected anymore."
The year of social media
Call it a cost-cutting exercise but the latest trend in hiring, the Indian Skills Report 2015 reveals, is that employers will bank heavily on internal referrals and social media (Facebook, Twitter, LinkedIn) to hire resources.
"Companies will use internal referrals and social media more than job portals or recruitment consultants," says Singh of Wheebox.
In fact, a closer look at the report shows that the reliance of companies on internal referrals and social media to hire talent in 2014 has been phenomenal.
Just to give you a simple example, if all the 125 companies combined together hired six people via social media in 2013, then in comparison, they hired 12 people via the same route in 2014, a phenomenal jump of 100 per cent.
What's more, this trend will become more prominent and reliable as we move into 2016 and 2017.
"Internal referrals and job portals will help these companies hire a bulk of their requirements going ahead," Singh adds.
Photograph: R Barraez D'Lucca/Wikimedia Commons