Overseas education consultant NNS Chandra shares advice on entrance examinations, admission procedures at international universities.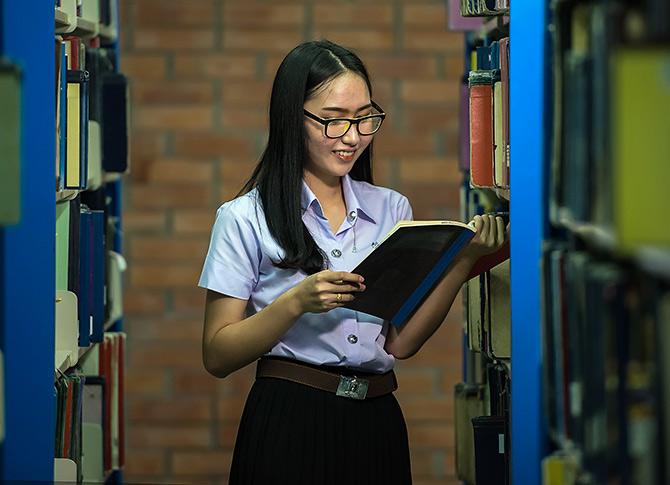 In an online chat with readers every Friday, overseas education consultant NNS Chandra offers advice on how to pick the right course and career abroad.
For those who missed the chat on March 17, here's the unedited transcript:
---
Sharvan Kumar: Sir I have completed BTech in electrical engg and want to study MTech but i am unable to decide which specialisation I should selected for m.tech study so that i can work in R&D Department and also please suggested me that which country will be best for PhD degree in electrical engg.
NNS Chandra: Hi Sharavan Kumar, Let me understand your questions. 1. On MTech (which program) 2. Where to do your PhD Right?
Answer to Q1. To work in Research and Development you do not need a specific specialisation, it depends on industry or institute you join. Main idea would be to get a good training in academic research during your masters. Join a good department/university and work under a reputable professor who is doing more research work and got enough funding.
Answer to Q 2. I would argue for North America for doing a doctoral degree in EE. Just based on availability of funds, support (industry), and resources. India does have tremendous resources and great institutes like IISc. In recent years, Scandinavian countries are attracting lots of top research scholars too.
---
Vikram Jadhav: Hi, my son has a degree in hotel management from university of huddersfield but from India. He has been working for four years and now is working as a revenue manager with starwood. He wishes to do MBA in the US. He has not been able to cross 530 in GMAT. Can you suggest names of Universities in the US who will give him admission on these scores? thanks
NNS Chandra: Hi Vikram, I understand your concern. GMAT is important in an MBA admission. But also the experience, demonstration of skills matter too. I cannot list schools which he can get in with these scores. Do ask him to consider Utah, Bentley, Kansas, Illinois, Clemson. If you could send me his full profile I can be more specific.
---
Lead image used for representational purposes only. Photograph: sasint/Pixabay.com
Have questions for NNS Chandra? Post them here!