We'd asked you, dear readers, to tell us what your first salary was and what it meant to you at the time.
Rediff reader Sangeeta Joshi, 49 from Jalgaon shares her story: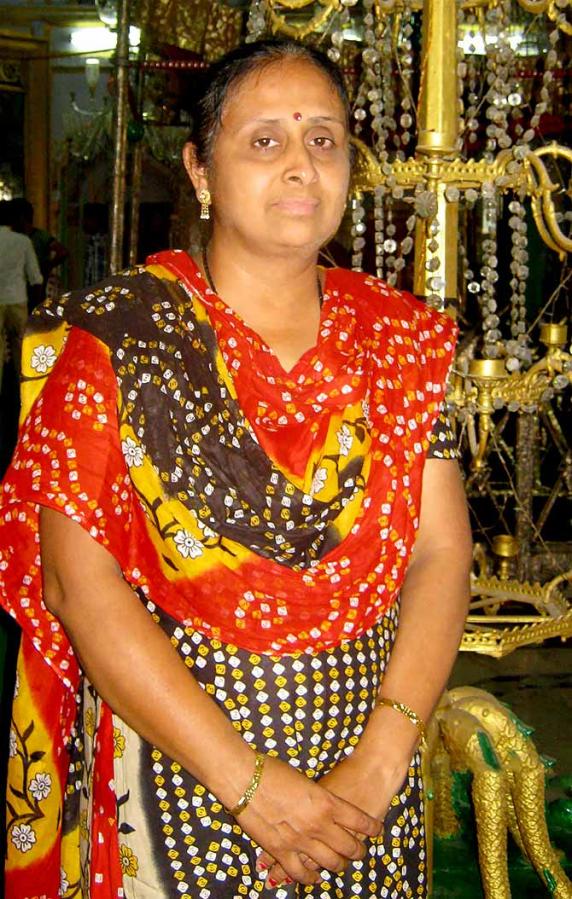 After completing BA from Lucknow University, I got my first job in 1991.
My first company was UP Trading Corporation. It dealt in fire fighting and safety appliances.
I was posted as an office assistant and typist.
I joined the company in July 1991.
My boss always paid our salaries on the last day of the month.
When I started working, my thoughts were, 'when will I be able to give my salary to my parents?'
I received my first salary of Rs 2,000 on July 31, 1991.
I was paid Rs 2,000 (Rs 1500 + Rs 500 for overtime) in cash.
When I got home, I gave the entire amount to my mother. My mother kept the money near God and prayed for me.
From my salary, I bought a saree for my mother and a shirt for my father. I spent the remaining on household expenses.
After I got married, I couldn't pursue higher education. But I really miss those simple days when we were paid less and had a peaceful life.
I am currently working at Rekha Gas Agency, (a distributor of Bharat Gas) in Jalgaon, Maharashtra as customer relationship manager (CRM).
---
READER INVITE
Dear readers, do you remember what your first salary was?
When did you receive it? Which year was it?
Do you have a photograph of it?
What did it mean to you at the time? Tell us all about it.
What was your first job and salary? And how did you spend it?
Did you buy a sari for your mum or a gift for your girl/boyfriend?
Write in to us at getahead@rediff.co.in (Subject line 'My First Salary') along with your NAME, AGE, LOCATION and photograph, if possible. We will publish the best responses right here on Rediff.com!