Presenting tips and case studies about innovation, management, leadership, growth, technology and investment. Read on...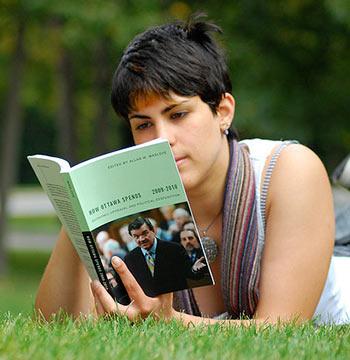 Books are a terrific source of inspiration, a distillation of years of wisdom, a constant friend, a flight of the imagination, and also a guide to action.
Reading is an important habit of leaders and innovators, and one of the most important gifts parents and teachers can give to the young.
In this list, we focus on a different kind of book: inspiring biographies of innovators, business champions and thought leaders.
These books go beyond chronologies of activities and achievements, and yield insights into personal and professional ethics, qualities and world views.
1. Steve Jobs by Walter Isaacson
Walter Isaacson has been chairman of CNN and managing editor of Time magazine.
The book on legendary innovator and Apple CEO Steve Jobs is based on more than 40 interviews with Jobs conducted over two years -- as well as interviews with more than 100 family members, friends, adversaries, competitors and colleagues.
2. The Everything Store: Jeff Bezos and the Age of Amazon by Brad Stone
Brad Stone has written for Newsweek, New York Times and Bloomberg.
The book captures the tenacious spirit and disruptive innovations of Jeff Bezos and Amazon, who have transformed and accelerated entire industries via e-commerce and cloud computing.
3. The Snowball: Warren Buffett and the Business of Life by Alice Schroeder
Alice Schroeder was an analyst, writer and managing director at Morgan Stanley.
Entrepreneurship is as much about creativity as wealth management, and Warren Buffet is a legend in the world of investment.
The book provides insights into the genius behind Berkshire Hathaway.
4. The Facebook Effect: The Real Inside Story of Mark Zuckerberg and the World's Fastest Growing Company by David Kirkpatrick
Journalist David Kirkpatrick was formerly at Fortune magazine, and runs Techonomy Media, a tech-focused conference company.
The book profiles Mark Zuckerberg and the meteoric rise of Facebook from a Harvard dorm room to todays social media giant.
5. CK Prahalad: The Mind of the Futurist by Benedict Paramanand
Benedict Paramanand is Bengaluru-based editor of Management Next magazine.
The book provides insights into the life and leadership of the late great CK Prahalad, widely recognised as one of the world's 10 most influential management gurus.
India-born Prahalad is known for his thought leadership and practice on core competency, co-creation and entrepreneurship at the bottom of the pyramid (BoP).
6. Oprah: A Biography by Kitty Kelley
Kitty Kelley is winner of the Outstanding Author Award from the American Society of Journalists and Authors.
Her book on Oprah Winfrey profiles the woman and activist behind one of the most successful TV shows which took storytelling to new frontiers.
7. The Wizard of Menlo Park: How Thomas Alva Edison Invented the Modern World by Randall Stross
Randall Stross is a technology historian and author of books such as The Microsoft Way and Planet Google, as well as a recent title on Y Combinator.
The book captures insights into the technology prowess and marketing skills of legendary inventor Thomas Edison.
8. Founders at Work: Stories of Startups Early Days by Jessica Livingston
For those who prefer shorter reads about entrepreneurs, Founders at Work is a collection of innovator profiles of Steve Wozniak (Apple), Caterina Fake (Flickr), Mitch Kapor (Lotus), Max Levchin (PayPal) and Sabeer Bhatia (Hotmail).
Author Jessica Livingston is a founding partner at Y Combinator.
Lead image used for representational purposes only
Photograph: Grant/Creative Commons