From writing to UI design and digital marketing, these courses will help you identify your skills, polish them and guide to take the next big leap.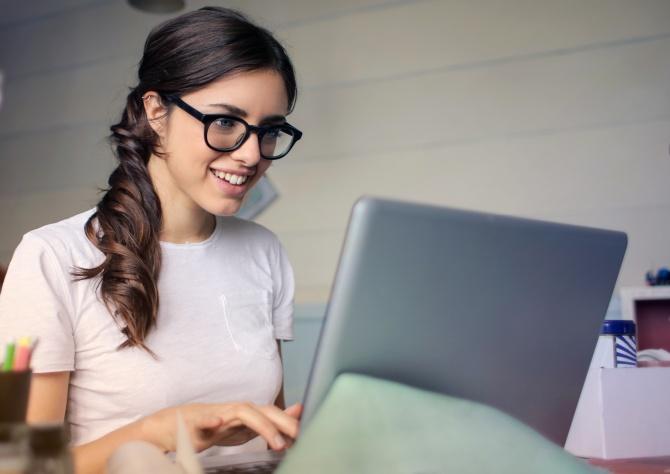 We are usually so occupied with work and academic commitments, that we put off learning things that actually excite us.
When was the last time you tried learning how to cook, or write that novel you always wanted to, or build an app of your own?
A little bit of training and mentoring can help you build your skills further and thereby go a long way in pursuing your passion.
We have compiled a list of some of exciting genres that you can learn online:
1. Blogging and Content Writing
Blogging means writing content on an online platform for readers to access and benefit from the information.
The content can be on any topic, such as fashion, travel or just your personal thoughts. While blogging has gained prominence in recent years, some have been able to benefit more from it than others.
If you are looking to monetise your blog, you need to know a few tips such as increasing your organic traffic by optimising your SEO, hosting it on a reliable platform, updating information regularly and more.
Blogs also help you to express yourself and build an online community of people with whom you can exchange your thoughts and ideas. It can also be used as an online portfolio which can come handy to recruiters.
Getting guidance from a professional blogger can help you do better. There are plenty of online courses available which take you in depth on topics like designing, SEO, building consistent and quality content, having a content calendar, strategies on monetising your blog, steps to tackle bloggers block, and so on.
2. Spoken Word Poetry
Poetry has always been used as a form of expression for whatever a person might be feeling.
You take it up a notch, when you learn how to perform and present your poetry. Spoken Word Poetry can help you in exploring your idea of words and also make a successful career.
Spoken Poetry could include any form of poetry that is narrated out loud, such as stand-up comedy, slam poetry, rap or hip-hop.
They form a part of the entertainment sector and have seen a great demand, especially among the young crowd.
An online certification course on Spoken Word Poetry will help you:
Learn poetic techniques and devices
Learn to gain and retain a captive audience for your poetry
Record and publish your poems
Decode the art of editing
Chart out your long-term roadmaps for poetic success!
3. Digital Marketing
Every information you need is now available at the tip of your fingers, so it goes without saying, every brand has consumers online. But it all comes down to how these brands are using their online channels to interact and engage with these customers.
Exploring the world of digital marketing will obviously help you understand the tricks and techniques to do that.
If you are aware of some of the tips and tricks of digital marketing, you can surely reach a whole lot of target audiences with minimum investment.
Doing a professional course on digital marketing will teach you these tips.
The course will throw light on the importance of content writing and SEO, running an e-mail drip campaign, YouTube marketing, starting your first Facebook ad campaign and so on.
A digital marketer has varied career opportunities like joining an independent agency, handling digital marketing for individual brands, freelancing or even starting your own firm. This knowledge can also help you if you have your own business.
4. Short Film Making
There are different ways to share a story and short films are an entertaining and effective way of doing so.
There is a lot that goes in making a short film as well, from writing the script to understanding what kind of readily available spaces can be used as sets to shooting the scenes.
You can explore this craft and start experimenting with different spaces within your home itself to shoot your first short film.
An online course will teach you some of these skills:
Basics of screenplay and analysis of cinematography
The essentials of direction and what directors do
Brainstorming and idea generation for your film
How to market your film
A to Z about pre-production, production and post-production
Whether you are an aspiring film writer, director or a struggling actor, this course will guide you to take the next big step of your career.
5. UI and UX Design
User interface (UI) design is the process of making interfaces in software or computerized devices with a focus on looks or style.
Every app that you are scrolling through has been designed in a particular way to help you make maximum use of all of its features.
This is possible because of its user-centered design. If you love design, then this would be an interesting and challenging field to explore.
Some of the popular UI design tools that a designer can master online are Sketch, Figma, InVision Studio, Mockplus iDoc and Adobe XD.
There are ample of courses at the beginner and intermediate-level that you can choose from.
Taking up these courses will help you understand the basics of designing, conducting user research, creating a style guide, prototyping and a lot more.
6. Novel Writing
We all have a story to share, some more than others.
If you have dreamt of writing your own novel, then you should start now. Make it a habit to gather ideas, do some research and a little bit of writing everyday.
Doing a course on novel writing will help you get into this habit and build the foundation of your story.
It will help you understand types and genres of writing, how to get published, plot and theme setting and most importantly provide you first hand experience from established authors.
---
Mohammed Zeeshan is co-founder and CEO, MyCaptain, an online learning platform that trains individuals to turn their skills into a career. He can be contacted on ga@rediff.co.in
---