If you're a fresher looking for a job, a little reading will help you brush up your skills and enhance your chances in the interview.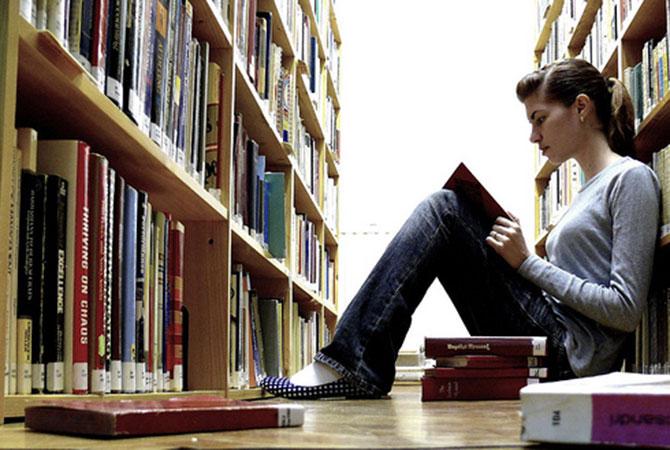 Choosing, applying and getting selected for the right kind of job and especially one in your dream company is an art in itself.
All the pieces need to be in perfect place, which requires efficient planning and preparation.
Before you start applying for a job, you need to be constantly updated with the latest trends -- in technology, skills and the domain you'll be working in.
We bring you a list of five books that will help first time job seekers inch closer to their dream.
1. What Color Is Your Parachute by Richard N Bolles
A perfect partner for anyone trying to find just a good job or on the larger note trying to find out their calling in life.
Richard talks about two types of job searches --
(a) The traditional search, where you make a resume according to the employer; and
(b) The life changing one where you sit down, introspect thoroughly and then search for that one job which is all about being truly happy in your life.
With more than 10 million copies sold, the best part of the book is that it is updated annually with new insightful features added.
2. Resume Magic: Trade Secrets of a Professional Resume Writer by Susan Britton Whitcomb
Resume Magic is all about making a perfect resume for any job you want to apply for, the best part is that it includes guides, tricks with real life implementation of the same in your resumes.
After reading this book and understanding things explained, you will be able to craft an exceptional, professional resume for yourself.
3. Interview Magic by Susan Britton Whitcomb
Like the last book, it takes you through the complete interview process.
It is filled with numerous response examples that can help you prepare completely for an interview.
More than just being an interview guide, this book can help you understand certain very important things for your career like genuinely increasing your interview opportunities, providing value to the employer, promote yourself as a brand and also stating the ROI any organisation will have after hiring you.
4. The Confidence Code by Katty Kay and Claire shipman
As a woman, if you hate it when less qualified men move up the ladder just because they speak more in office, react more to situations, then this book is for you; although many men may also relate to some of the points.
The authors emphasise on various tools and ways by which women can have more confidence, especially in their professional lives.
It doesn't matter if you are a fresher or well experienced female professional after reading this book you can easily tackle the still male dominated corporate world.
And if you like what you read they have also co-authored another great book Womenomics which is also on the same notes.
5. Guerrilla Marketing for Job hunters 3.0 by Jay Conrad Levinson and David E Perry
Rarely does it happen that you get all the job related info in one complete book and this book is one of the exceptions.
It is filled with techniques which you can easily use for your job search in this tech savvy, internet dependent world.
It basically guides you through all the changes that the job search process has gone through for the last few years.
The latest edition also includes strategies on how to include social media tools in your job search.
Photograph: Rachel Titiriga/Creative Commons