Get rid of the stuff that might not be good in the first place, Sandeep Kashyap says.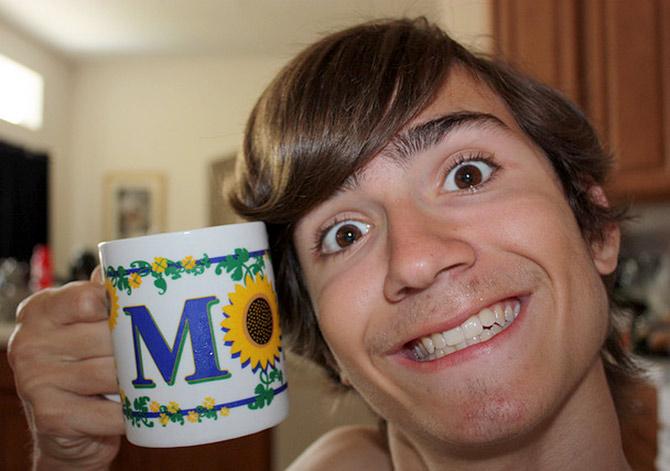 While trying to manage activities at ProofHub, running a successful company and giving my wife the time we both deserved, I realised my internal space was actually getting full.
I was craving for a sacred space away from the busyness of life.
Because we all deserve to live a fulfilling life, maximise our time and experiences, and be present.
As my schedule got busier and busier, I was looking for ways to declutter my life.
The basic goal was to get rid of the stuff that might not be good in the first place.
In the whole process, I complicated myself with too many things in order to enhance my experience but it got quirky along the way. And so I realised the joy of less.
The joy of less is nowadays being called as the 'minimalist way of living life'. I had too much stuff and I wanted to just trim it down.
The things over me usually drained me off time and energy.
So, one day I decided to create space in my life. It was difficult to decide where to start with but finally, I maintained to focus on ways to live well while saving a fortune.
Today, I am sharing with you some exciting ways to help you create some space in your life.
Declutter your desk
The idea of living an uncluttered life starts right from your office desk.
The best you can tackle is by focusing on clear up the clutter and simplify the way you organise things on your desk.
Every evening you leave, clear up your desk so you begin your next day fresh.
Give labels to your files and folders, reevaluate your belongings according to what you actually need on your desk and what can go into the drawer.
Organise your desk drawers by importance, tame your cables, find your trouble spots and have the gadgets you need daily.
Eventually you will see, by creating more space on your desk, you'll feel more space in your life.
Dissolve your thoughts
Over the years, my mind was responsible for creating thoughts, feelings, moods, and emotions that decided whether to go ahead in life or remain stuck where I was.
Often some thoughts begin to creep into our mind keeping us busy and separating us from our true self. It keeps us in a disconnected state and demotivates us.
Let go of your thoughts by identifying where these thoughts come from and discover that they are not who you really are.
By this, you will know yourself in a better way and you will be able to see the space between the real you and your egoic mind.
Embrace time for yourself
One day, I decided to treat myself with an hour.
This was really an exciting part of the day for me.
It was not only good for my well-being but also it helped me learn more about myself.
We are all quite busy, rushing all over the place and hardly find any time for ourselves.
Take a minute to think what good you have done for yourself?
So, take a break from the hustle and bustle of life and embrace time for yourself.
Embracing a little time will reboot your life and you will be better able to meet the needs of those your life.
Have a to-do list
Richard Branson, CEO of Virgin Group, who boasts more than 400 companies to his name, makes a number of To-do lists to stay on top of the things.
As an entrepreneur, it has always been difficult to stay on the top of the responsibilities but making a to-do list helped me to have focused on one task at a time until it's done.
Make your to-do list and you will be more focused, feel more productive and bring structure to your day.
These all may sound like very simple tips, but when you start following these you will know the importance of these little things.
To be your best self creatively, you must have more space in your life.
Try out these things with you. It might totally surprise you.
Understand that the less in our life will sometimes actually be more.
Lead image used for representational purposes only. Image: Marcus Quigmire/Creative Commons