Please appreciate that first impressions matter, especially when interviewers must meet at least thirty to forty students in a day, says Jeevan J Arakal.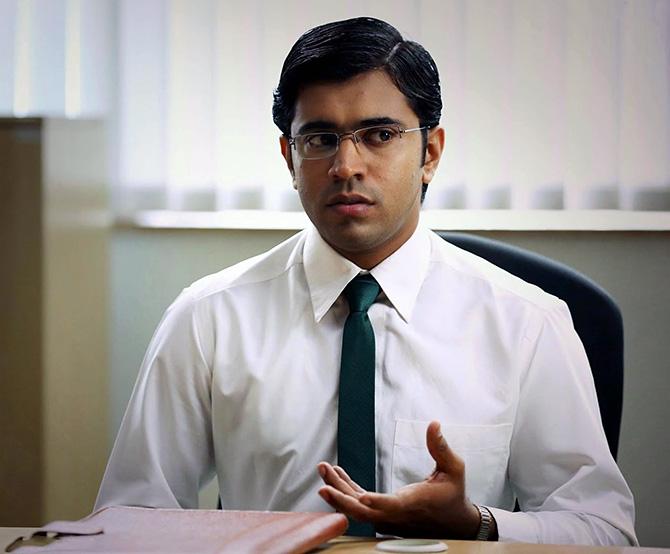 The placement processes in Indian management institutes can be quite a challenge for many students.
There was a time when a student from a reputed management institute would have three to four offers at the end of placement season.
Reputed companies were actively courting students, offering lucrative salaries and benefits. That phase of campus placements probably ended by 2007-08.
Post the collapse of Lehman Brothers, placement quality and numbers took an immediate downturn, things are in much better shape today, but the heady days of 2003-06 are never coming back.
Since 2010, massive supply has been created by the establishment of more than a dozen new IIMs, who are currently on an expansion path.
Many older public and private schools are also on the expansion path. This has fundamentally altered the nature of the campus placement process; companies have multiple avenues to recruit good talent.
Students must be focussed and most importantly -- prepared for rejection.
They need to bear in mind, that multiple rejections don't mean the end of the road.
Reasons for rejection
I have heard several students expressing dismay at not being selected in a company.
They find the end outcome inexplicable, when they feel that it was a superb interview.
This leads to considerable heartburn and frustration among students.
During placement season some students can have the misfortune of facing a dozen or more interviews, with some having a complete breakdown.
Some of the reasons for rejection can be the following:
1. Lack of grooming
A common mistake that MBA students make is the lack of proper grooming.
Please appreciate that first impressions matter, especially when interviewers must meet at least thirty to forty students in a day.
It's not always the clothes you wear, but also how you conduct yourself during the interview that matters.
Wear a clean pair of clothes, shoes and groom yourself to make a smart impression when you enter the room.
Smile, speak confidently, shake hands and greet the panel when you enter and exit the room.
2. Lack of preparation
The other reason could be lack of preparation -- for the predictable questions and concepts.
If the interviewer finds you stumbling for answers, it is a sign that you did not research and come prepared.
It displays an overall lack of interest, which instantly works against you.
3. The lack of profile fit
Well, this is out of your control, but recruiters can sometimes do a ranking of all candidates they interview.
On the other hand, they can do a pair wise comparison and eliminate candidates.
A few recruiters can also return empty handed from campuses in case profiles don't match.
There is nothing much one can do about a lack of profile fit. However, reflect on your performance with a cool mind and plan a course correction.
Avoid getting into a negative mindset; always remember that hope is the consequence of action.
What you can do
Don't paint yourself into a corner, especially if you are preparing hard for interviews.
Understand that some circumstances are beyond your control.
A few years ago, one of my best students was unplaced after an important company's process.
In my post interview interaction with company personnel, they were profusely praising the candidate they did not select.
I was very perplexed and asked them the reason for rejecting him.
The recruiters felt that he was very capable but would not fit with a team consisting of ten members already at the company.
The concerned student is a very successful manager today, in another reputed company.
What I mean to say is don't let rejection affect you.
Another thing to do is to solicit feedback from recruiters; write to them.
They are often open to giving constructive feedback.
Recruiters can give several actionable points about grooming, the bio and quality of answering to domain-based questions.
This is relevant for all lot of companies who have separate panels for the HR and technical round.
They are taking a comprehensive look at you; it is important for you to be a well-rounded professional.
A calm and focussed introspection will help you in identifying areas of improvement.
Do more company-specific reading and preparation.
If somebody has pointed out deficiencies in the CV, correct it immediately.
Ask your friends who are placed to conduct mock interviews for you.
Keep learning, improving; don't agonise over the past. That is water under the bridge, forget about it.
If there is a gap in companies coming to campus, take a break, watch a movie, recharge and then start all over again.
If you are in your final year or have passed out of college, talk to your faculty on a regular basis. Ask them for an assessment based on your academic performance.
Ask specifically to point out your strengths and areas of improvement.
A discussion of strengths will help you in regaining confidence and identify areas of improvement.
Campus placements are as much about rejection, as they are about selection.
If you don't make it in the first few rounds, don't panic because good institutes have a long pipeline of companies.
Be hopeful and keep preparing. This can be a challenging situation, but you were not the first and will certainly not be the last in such a situation.
This too shall pass, and all will be well!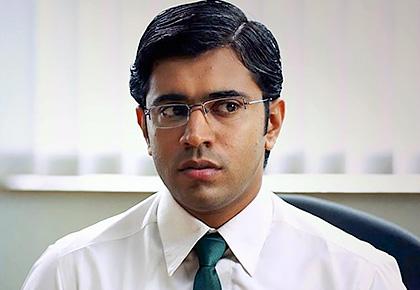 Jeevan J Arakal is associate professor, marketing area and chairperson-PGDM programme, TA Pai Management Institute (TAPMI), Manipal, Karnataka.
Lead image -- a still from Bangalore Days -- used for representational purposes only.