In the early days of the retail boom in India V Rajesh tackled the challenge of getting women shoppers to accept supermarkets.
He has channelled that and his experience as a CXO for several retail giants into his new book.
We bring you the top takeaways from The Ultimate Guide to Smart Shopping.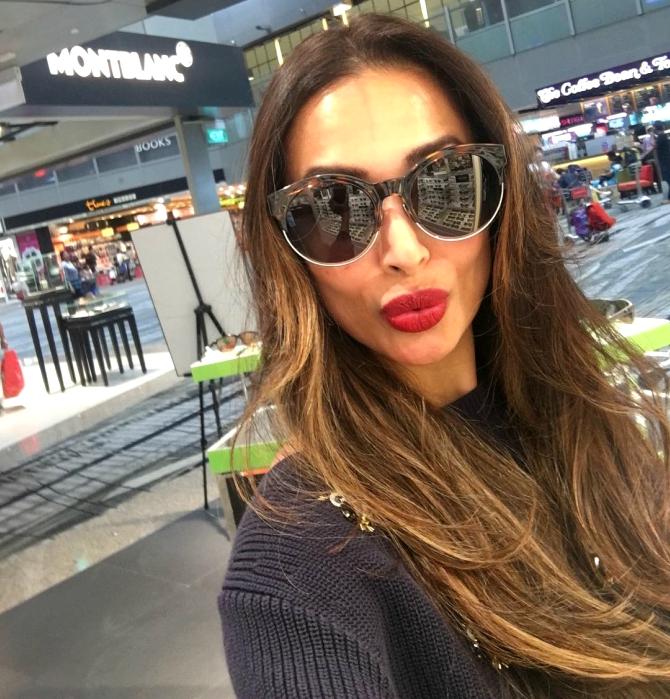 Representational photograph: @malaikaarorakhanofficial/Instagram
1: Men should always shop with a list. Chances of missing out things would be less.
2: Women can verbalize the to-do list in their minds when shopping with a male as this would avoid misunderstandings.
3: When shopping for a woman, focus on the sensory aspect and appeal. The reverse should be done when shopping for men; focus more on the functional and utility aspects in that case.
4: When shopping with or for millennials, focus on the latest, trendy categories. Millennials who are shopping for their parents should keep in mind that their parents have a different orientation and might not appreciate the same thing…
5: Develop a questioning mindset with regard to shopping. Don't accept anything at face value.
6: Be well informed about the products you purchase. This will minimize the dependence on the shop owner or staff.
7: Pay attention to the terms and conditions and other details while shopping. Trust should not make you assume things.
8: Remember that there is no universal right price. Price is relative to the expectation of quality.
9: Research and get information as well as details about the products to be purchased. This would help in determining the correct price point…
10: Be aware of your preferred price point and try to stick to the same…
11: If you wish to limit your shopping, consciously avoid touching the products on display.
12: Exercise before shopping; it would tire you as well as increase your Dopamine levels…
13: Eat before going to a sale. Eating makes you feel satiated and you would be less likely to feel the scarcity urge.
14: Shop with a list and try to stick to it. This would help you focus and shift your attention away from promotional offers…
15: Try to shop online using the computer instead of the app, and log in and log out every time. Every additional activity or work you do will help to manage impulsive shopping.
Excerpted from V Rajesh's The Ultimate Guide to Smart Shopping with permission from the publisher, Rupa Publications.