Imagine being paid to do what you really love -- to bury yourself in a book for hours on end!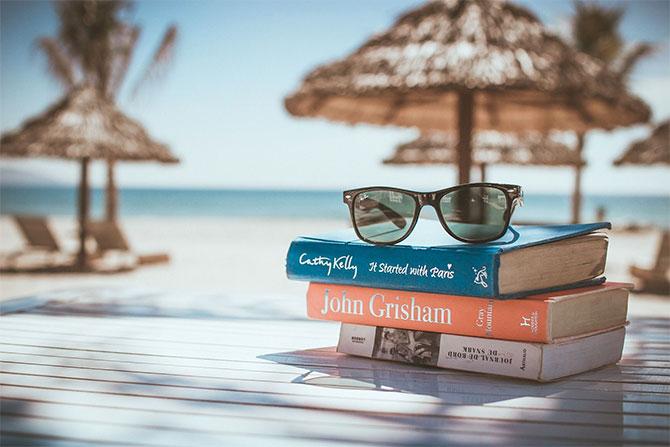 For a reader, reading is a lot like couch travelling.
Every avid reader fantasizes about a job where all they would have to do is read, and get paid for it.
Imagine being paid to do what you really love -- to bury yourself in a book for hours -- it's the stuff readers' dreams are made of.
This is where you do what you love and it doesn't feel like work too.
Scroll down to read more about the jobs for those who love to read.
1. Publisher
If reading all day is what you want to do, literally, then there's no job better than being a publisher.
Working at a publishing house is a job that is made for a reader.
As a publisher, you will be in charge of reading the final drafts of books and giving inputs before they get published.
How amazing would that be, getting to read books even before they hit the market?
Your job will require you to read various drafts, across different genres. You're not complaining, are you?
2. Librarian
Being surrounded by hundreds and thousands of books all day, now that is something every reader secretly wishes for.
A library is not just a library for a reader.
It's a paradise, where s/he can explore various works of great writers and immerse themselves in a book (or two) all day long, without being bothered by anyone.
However, working as a librarian might not mean that you will be reading a lot, even though you'll be surrounded by books.
But you do get to share your love for books with like-minded people.
You will also get to lay your hands on the latest books and some rare copies too.
3. Novelist
For someone who loves to read, writing is a natural progression.
You think you can cook up stories better than your grandmother?
Or have you always been the one who weaves intricate stories?
You're all set to be a novelist then.
Sit in front of the laptop, and start working on your bestseller already.
4. Editor
It is an obvious fact that readers are going to be grammar nazis.
It's not unusual to find readers scrunching their noses at the slightest use of incorrect grammar.
If you exhibit these qualities, then you're an editor in waiting -- ready to fight incorrect grammar and thinking how stupid these mortals can be, all the while maintaining a calm demeanor.
Being an editor, you would be required to check copies for grammatical errors and readability.
An editor plays a very important role in any organisation because s/he approves the final copy before it is printed, be it an article or a feature story.
If the editor makes even a small mistake, it may cost the organisation a lot in terms of its credibility.
5. Reporter
A job in a media house, newspaper or magazine is another job recommended for you, true-blue readers.
Reporting is not merely creating a 300-word report on an incident.
It involves in-depth research and knowledge on the topic that's being written about.
A reporter has to be very precise when writing a report, while at the same time giving all the necessary information.
To be able to write well and research for stories, one obviously has to do a lot of reading.
Lead photograph: Kind courtesy Free-Photos/Pixabay.com