These girls share the same dream; they all want to be models at the forthcoming Lakme Fashion Week.
For the first time ever, Lakme Fashion Week (LFW) took its model auditions to North East India.
Held in Guwahati in association with the North East India Fashion & Design Council, a pool of 110 talented, beautiful girls put their best foot forward to compete and bag a spot in the LFW Winter/Festive 2016.
We bring to you candid moments straight from the auditions.
Photographs: Reba Bora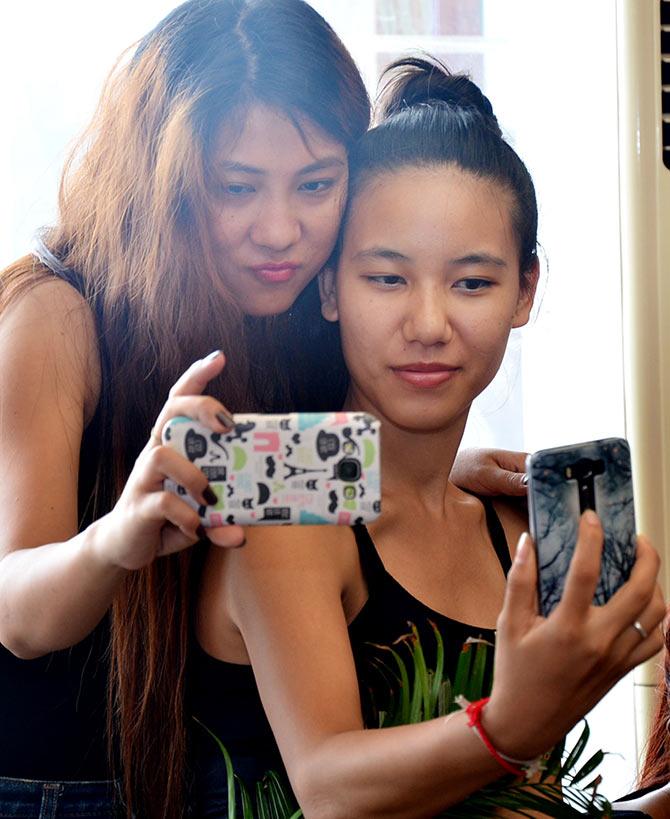 IMAGE: Well, there's always time for a selfie, isn't it? Models pose and pout for the camera, before the auditions.
IMAGE: It's all about standing tall. Looks like this model has already met the criteria for the auditions.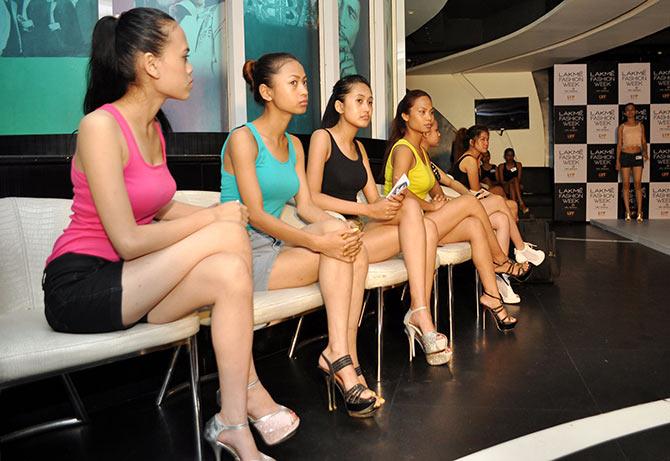 IMAGE: And the wait was long... but absolutely worth it!
IMAGE: Oh those endless legs! This model is all set to make a 'sparkling' impression on the judges.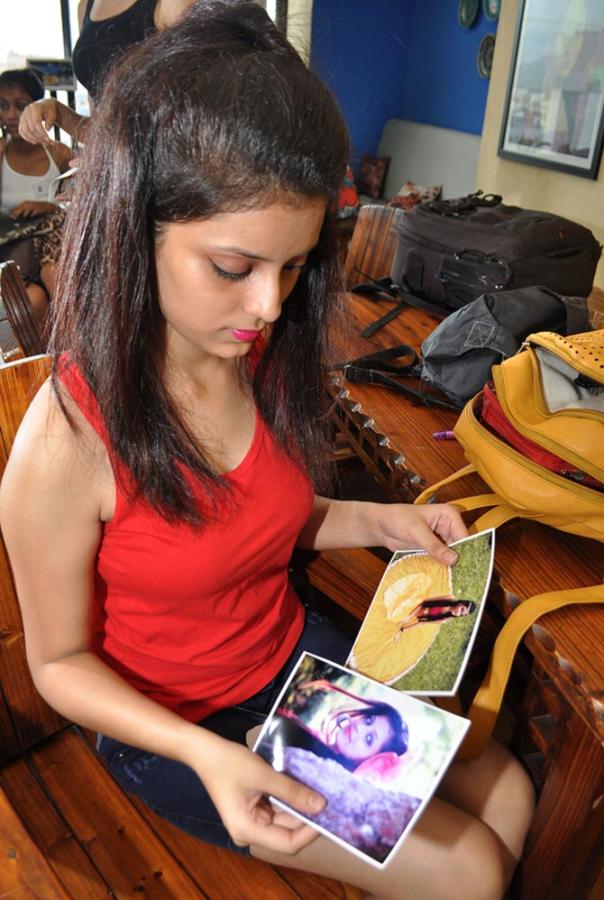 IMAGE: And this pretty model just can't get over her pictures ;)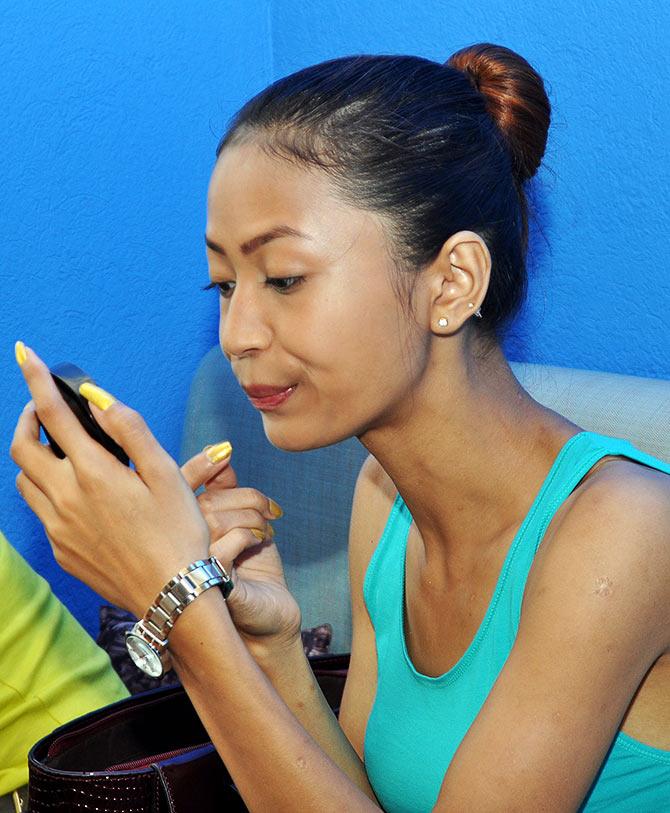 IMAGE: A final touch of make-up before she struts on the runway.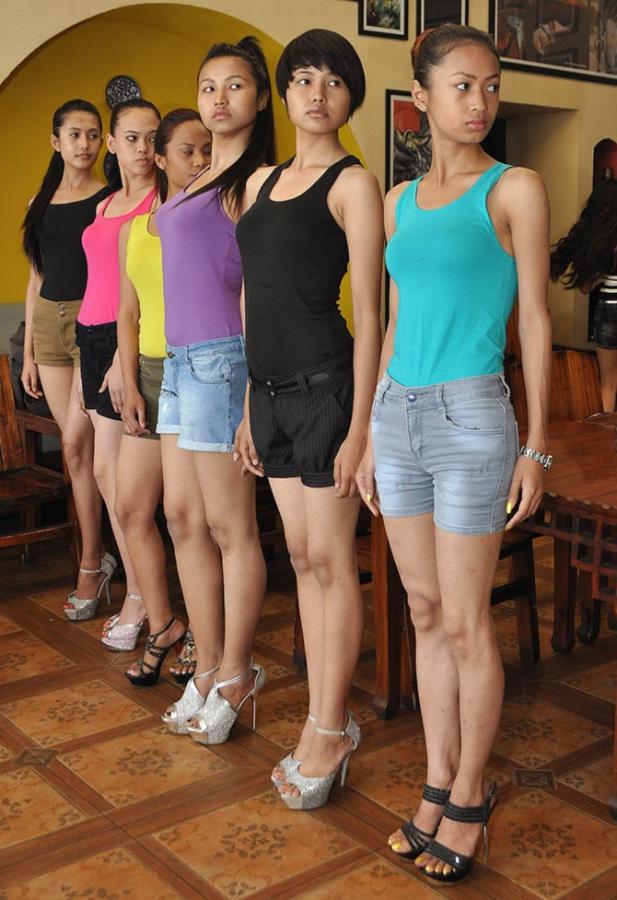 IMAGE: We couldn't make much of this picture, but guess there might be something really interesting to watch on their left. Can you guess what could it be?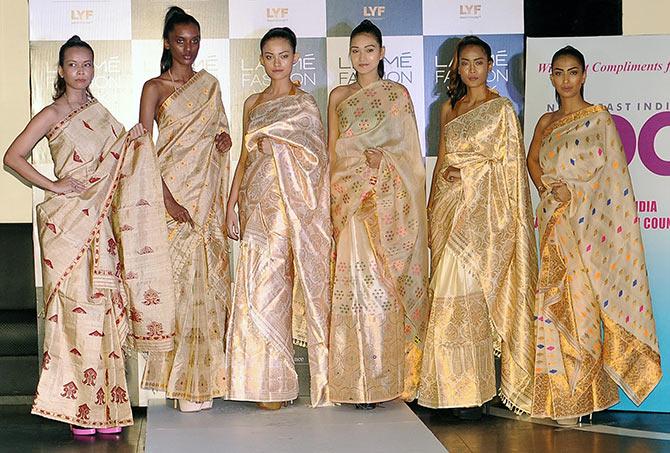 IMAGE: Fashion is a matter of elegance. How beautiful these semi-finalists looked in the traditional Assamese sari, Mekhla Chador.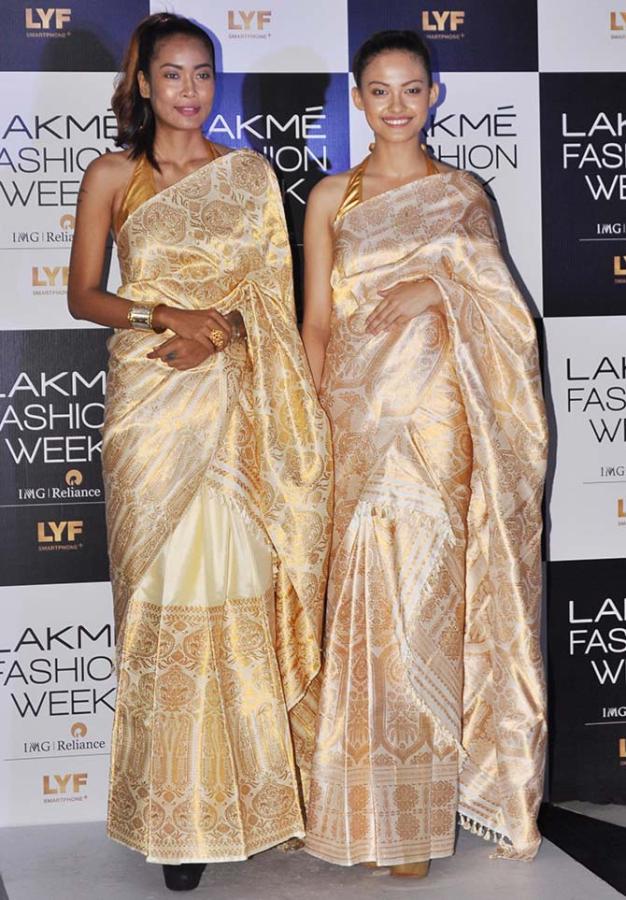 IMAGE: Meet the two new faces from the North East who will be gracing the show this season -- Jahnabi Deori (left) and Suzanne Baker (right).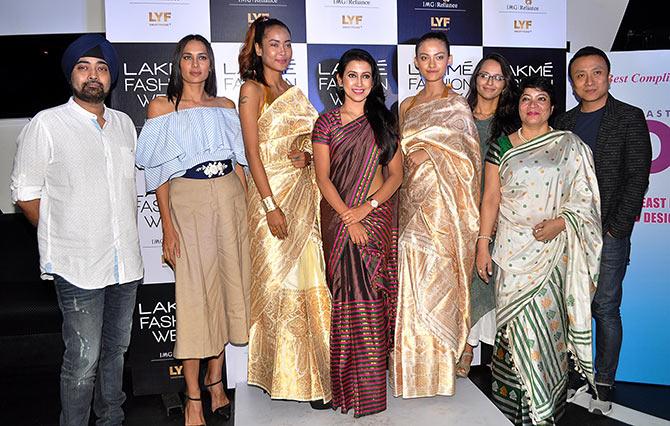 IMAGE: All smiles :) The selected models posed with the jury (from left to right) Jaspreet Chandok, head of fashion IMG Reliance, seasoned model Sonalika Sahay, Assamese actor Barsha Rani Bishaya, Purnima Lamba, Innovation Head of Lakme, Medha Saikia, founder of North East India Fashion & Design Council and renowned designer Atsu Sekhose.
ALSO SEE
9 memorable moments from the LFW auditions
'People made me feel that I am not pretty'