Ankit Kawatra was one of three Indians to be honoured by Queen Elizabeth II.
Ankit Kawatra, 25, was among 60 exceptional young people across the world to receive the Queen's Young Leader Award this year.
The Young Leaders Programme was launched during the British monarch's diamond jubilee and aims to discover, celebrate and support young people across the Commonwealth.
Public health activist Suhani Jalota and South African civil engineer Aditi Lachman were also presented the honour.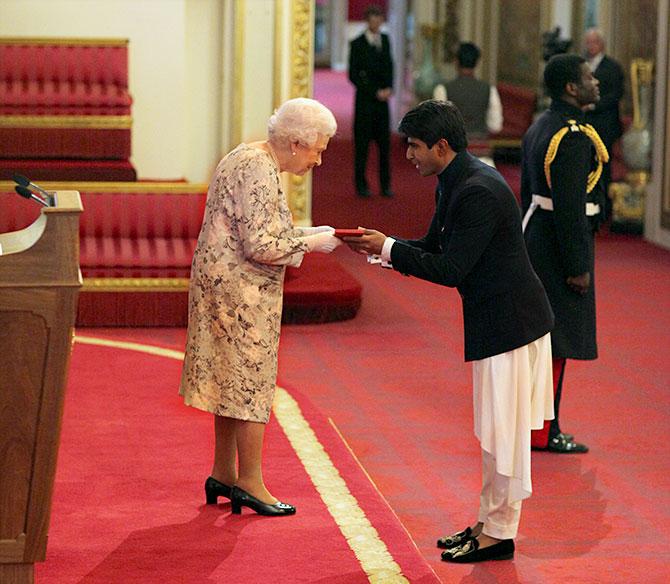 Ankit received the Queen's Young Leaders Award for 2017 from Queen Elizabeth II at Buckingham Palace on June 29.
The award was recognition for his exceptional work towards trying to solve the hunger and malnutrition problems in India -- Ankit quit his corporate job to start a campaign against food wastage.
Through his not-for-profit organisation Feeding India, started in 2014, he and his team of 4,500 volunteers in 43 cities in India serve 8 million meals to the needy by rescuing excess food.
'The great honour of being selected as a Queen's Young Leader will help me, along with the entire Feeding India community, convey our vision to end hunger and stop food wastage across India and the world,' Ankit said.
'This award is not for me, but for each and every individual who has taken time out from their daily lives to donate a meal to a person in need,' he added.
'I want to thank all Feeding India volunteers, supporters for believing in zero hunger and sticking with me through thick and thin. The journey has only begun,' Ankit said.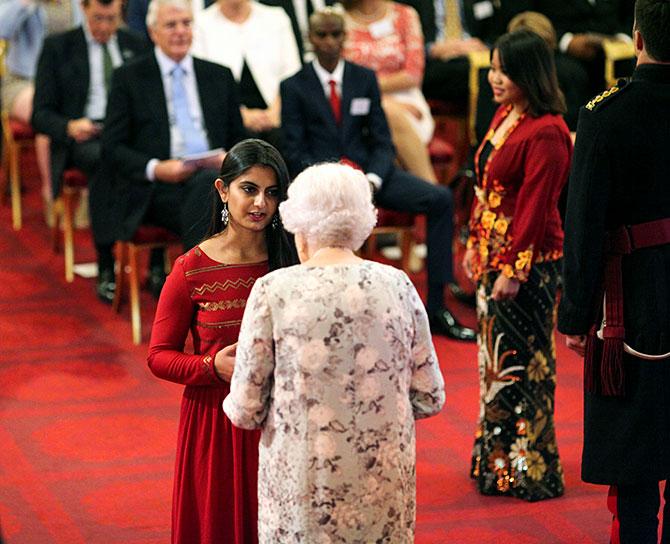 Suhani Jalota's Mahila Foundation employs poor women in Mumbai to make sanitary and maternity pads to improve women's health at a very low cost.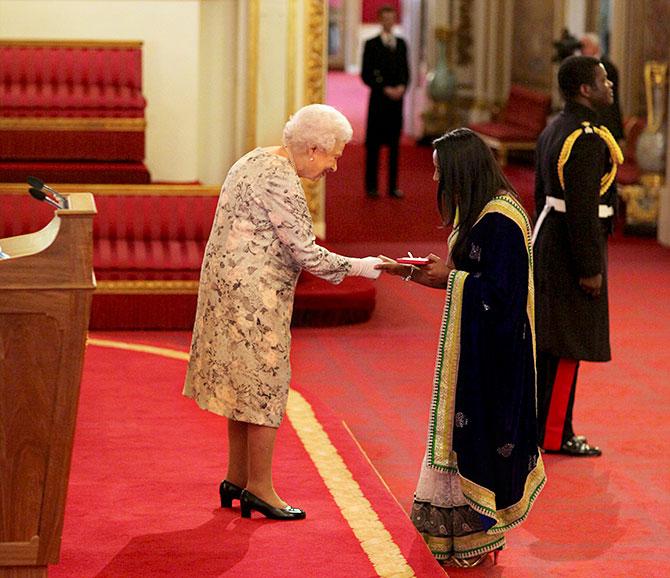 A civil engineer based in Johannesburg, Aditi Lachman is helping to improve water and sanitation in South Africa.
All photographs: Jonathan Brady-WPA Pool/Getty Images