She became an air hostess at 18.
At 23, she gave it all up to become a DJ.
Paroma Chatterjee has now done over 800 gigs, performed at many big clubs in India and abroad.
This is her inspiring story.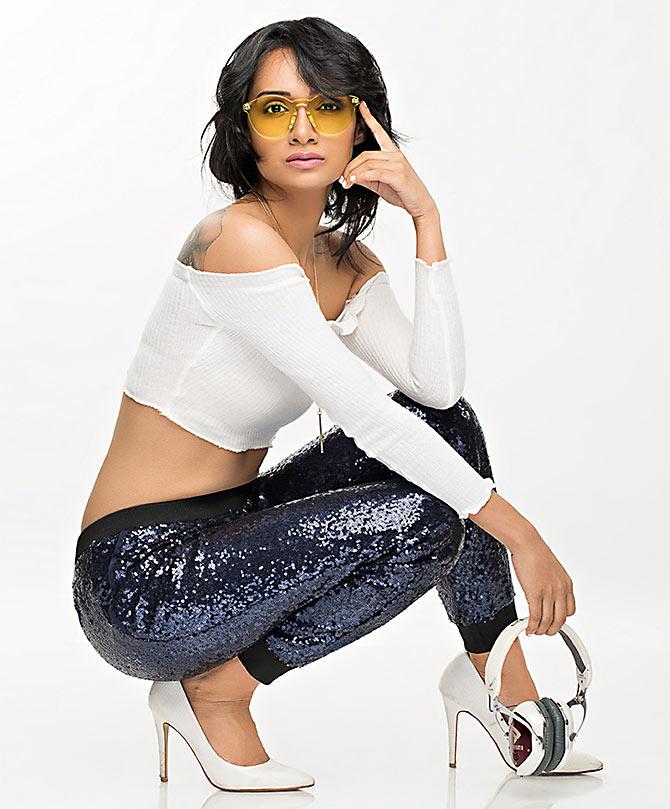 Seven years ago, when Paroma Chatterjee googled the word 'DJ' (disco jockey), she was looking for a break from her mundane life.
After working as a cabin crew executive with a leading airline company for five years, she'd gained the skills and expertise that would easily helped her climb the ranks. But she didn't want that life.
The sole breadwinner for her family -- she had just lost her father -- Paroma decided to give up the perks of a successful airline career to dive into unknown waters.
"My job was getting too mechanical. There was no scope to show (your) creative side," she says.
Paroma knew she was taking a huge risk.
"I had zero experience, no backup plan, no savings. I was 23, had only passed Class 12, had a diploma in aviation and five years of work experience," she recalls.
Cut to 2018. She has done over 800 shows, both in India and internationally, and built her brand as a DJ.
DJ Paroma, who lives with her mother and grandmother in Thane, a city adjoining north Mumbai, tells Divya Nair/Rediff.com how she did it.
Aviation to DJ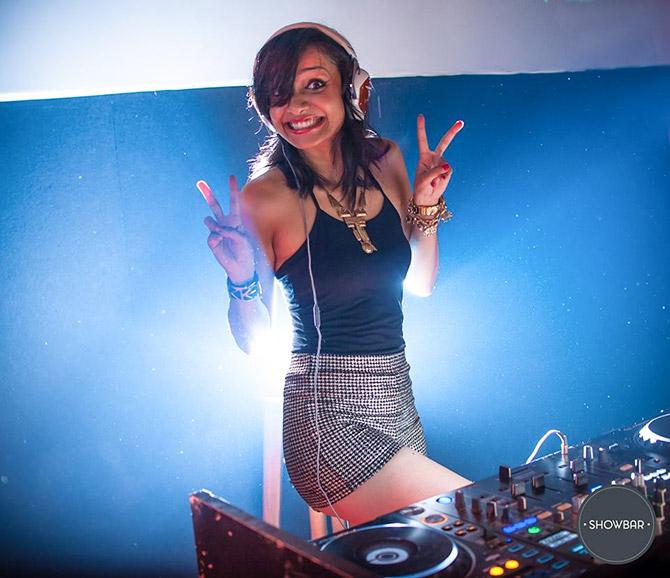 After I completed Class 12 in 2005, I signed up for a diploma in aviation with Frankfinn (an airhostess training institute).
An airhostess's job is not like a doctor or engineer's where you need to spend years getting a degree, finding placement, etc.
If you were presentable and had good communication skills, you were hired. An air hostess's job is a dream for many.
I flew with Jet (Airways) as cabin crew. I stuck around for five years, flew international routes and travelled to many countries. But there came a point when I felt the work I was doing had become too mechanical.
What you learn in training is what you showcase on the flight.
After my father passed away, my health went downhill.
I started reporting sick very often and my confidence dipped.
For me, at that point, money wasn't a problem. Thankfully, I was never into brands or a fancy life.
I put my foot down and gave importance to my happiness which, at that point, lay in getting out of aviation.
Since I didn't have a degree, I tried retail and client servicing for some time. But it didn't work; I wasn't fitting in.
I went on a four-month break without panicking to put my mind at ease.
I was really passionate about music and had visited a lot of (music) clubs in India and abroad during my (aviation) career. As a result, I had been exposed to a wide range of genres.
I thought about becoming a DJ and asked myself: What is the worst thing that can happen? I may not succeed. But I won't give up without trying.
Between January and April 2011, I did a basic course in DJing at the Livewire Institute in Andheri (north west Mumbai).
I met Bob Omulu from Kenya who mentored me. I will always be thankful for his guidance.
The struggle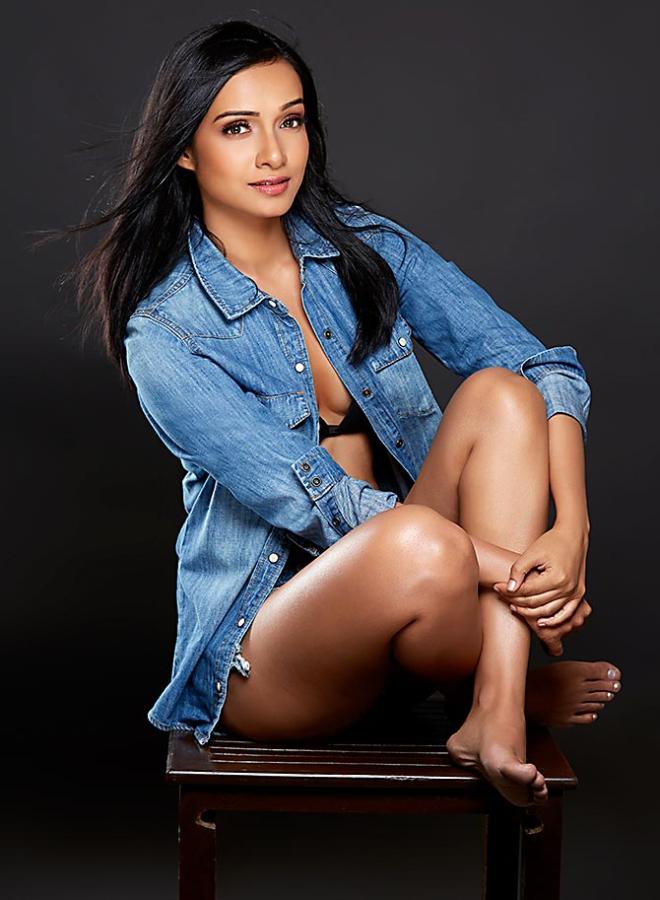 I got my first residency (to perform as resident DJ) in Thane.
The crowd wasn't great, but I kept practising. I'd practise even when the club was empty.
I was paid Rs 4,000 a month. It didn't pay my bills, but I didn't want to give up so soon. I was learning something new every day and had faith in myself.
In December 2011, I got my first big break in Chennai when I was invited to perform as an independent DJ.
That year, I broke my investment in LIC to get my first photoshoot done. In fact, I ensure I do a huge photoshoot every year. It's like a ritual now.
I have also worked with celebrity photographers like Daboo Ratnani. I see this as an investment.
And it paid off. I soon began earning up to Rs 1 lakh (Rs 100,000) a month.
When I started off, I knew what direction I wanted to take. I didn't want to be just another DJ playing at a music club; I wanted to build a brand.
Today, I earn 15 times the amount I used to (as a resident DJ) at a single performance.
VIDEO: Watch DJ Paroma engage the crowd at Charusat University's Cognizance, a tech fest in Gujarat.
Can anyone become a DJ?
It is very important for a DJ to know how to handle the mic. You have to know how to engage your crowd.
The next thing that needs your attention is your tracklist.
Most DJs I know prepare sets. I don't. I feel that each place has a different crowd.
I go in 45 minutes before my slot to gauge the crowd. I see what the DJ before me is playing and try to understand what the crowd is enjoying.
A DJ's success also depends on how you carry yourself, your social media presence and the quality of your remixes.
The perils of the profession
I know my job as a DJ is to play at a club or a venue where people have come to enjoy themselves.
I am playing for a bunch of people who are dancing and are sometimes high on alcohol.
I wear clubwear outfits that may attract attention.
I know there are people looking at me, maybe judging me, passing comments about what I'm wearing, how I look; what they are saying could be good, bad or ugly.
They may be enjoying the music, maybe not. As a DJ, though, you can't let your guard down.
Someone might want to take a picture or act awkward or funny. You need to know how to tackle them professionally.
Of course, there are always security personnel to help you when things go out of control. But once you are out of the venue, you are on your own. This is a challenge you have to deal with every day.
There have been small incidents; nothing major. Thankfully, I haven't faced a situation I could not handle.
I also think my experience in aviation has helped deal with such people smartly.
People get drunk on flights too, right?
VIDEO: Watch DJ Paroma perform at Cult Zephyr, a college fest at the Lokmanya Tilak College of Engineering, Koparkhairane, Mumbai.
Talent vs popularity
When I started, I did a lot of research through Google. I wanted to know who the top DJs were and who I'd be competing with.
There were just a few popular names back then. Right now, it would take me a month to list out just the women (DJs) out there.
It indicates how much the market has diversified. But it's not all good.
There are good DJs and there are some who have achieved quick fame and become extremely popular due to abuse of technology.
Today, anyone can make music, become a DJ. There are so many apps and mixers to help you record and produce music.
But not everyone knows what they are doing; some are just following the crowd. I don't see that passion in them.
I see a lot of youngsters playing their sets on a loop while they are busy clicking selfies, having drinks and partying away. That's not what DJs do. Or should do.
They may be enjoying their brief success right now but making good, original music is a lot of hard work.
Favourite DJs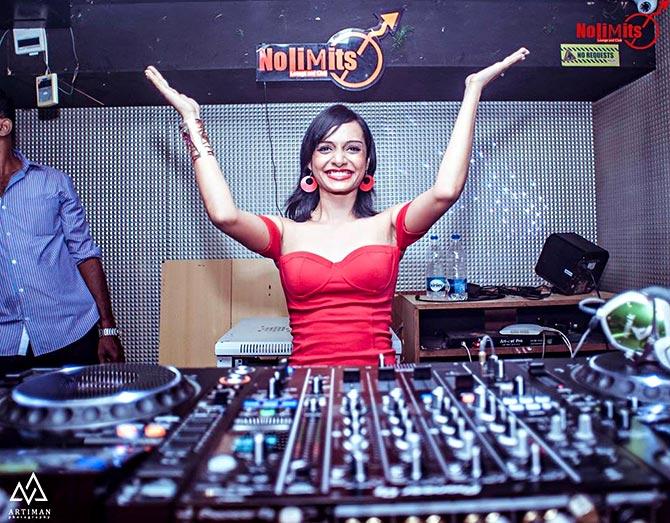 I've been following (Dutch DJ, remixer) Armin van Buuren. He's been around for a really long time.
I also like (Norwegian music producer) Kygo.
In India, I have been blown by artistes like Nucleya.
Though I'm not inclined to drum and bass or dubstep (genres of music), I really salute Indira Kanawade aka Smokey. She's emerging big time now. The hard work and dedication she put in the genre (dubstep) amazes me. I look up to her.
Advice for aspiring DJs
The competition is huge; but there is always scope for good talent if you are not in it for quick money or fame.
You will have to work hard, find your niche, build your network.
It is important not to get distracted by what others are doing and who or what is popular. You have to explore what you are good at, practise it and polish it.
And if you are passionate about something that you know you are good at, don't let anyone tell you otherwise.
Future plans
I want to become a music producer and launch my own album some day. It has to be big, something I can be proud of.