But Rohini Bhajibhakare won't waste a moment on this statistic, discovers A Ganesh Nadar.
For she has more important things to do, like transforming Salem.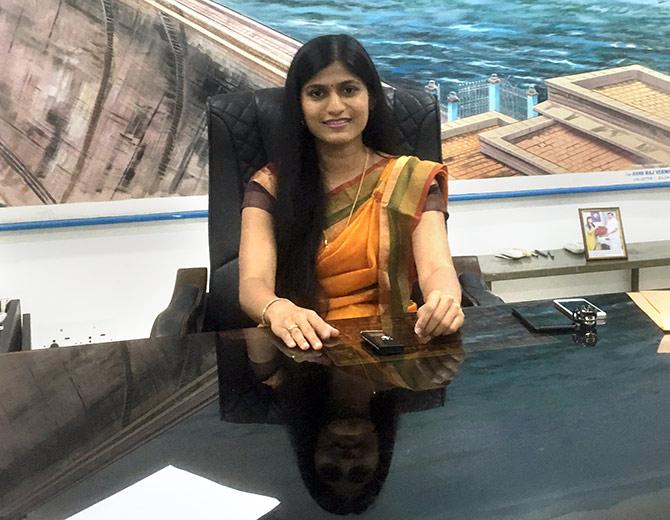 If you ever visit the district collector's bungalow at Salem, Tamil Nadu, the one thing that will catch your eye is the huge board displaying the name and tenure of every one of its occupants since 1790.
It makes for interesting reading.
One collector served Salem for nine years.
One year saw nine collectors rotated through Salem.
Salem had an Indian-born collector as early as 1896.
And then, there is Rohini Bhajibhakare -- the 171st collector of Salem.
What makes her unique is that the 170 officers before her were men.
Rohini was born in a village called Uplai in Maharastra's Solapur district.
The village, which is remotely located, has a population of less than 3,000 people, most of whom earn a living from the land.
Family responsibilities forced her father to give up his studies after Class 11; as a result, he was determined to ensure that his five children were well educated.
Rohini's sisters have post-graduate degrees. One of her brothers is a doctor and an IPS officer; another is an MBA an entrepreneur heading his own start-up.
After completing Class 10 at the government school in her village, she moved to Solapur to complete her junior college. She then earned a bachelor of engineering degree in computer science from the Government Engineering College, Pune.
Now, it was time to turn her childhood dream into reality.
"I was sure I would clear the UPSC (Union Public Services Commission) exam as I had a very able elder brother to guide me. He had joined the IPS and was able to tell me what to study and what to concentrate on. The idea of attending a private class never occurred to me; besides, there were no such classes in my village."
She cleared the exam in her first attempt.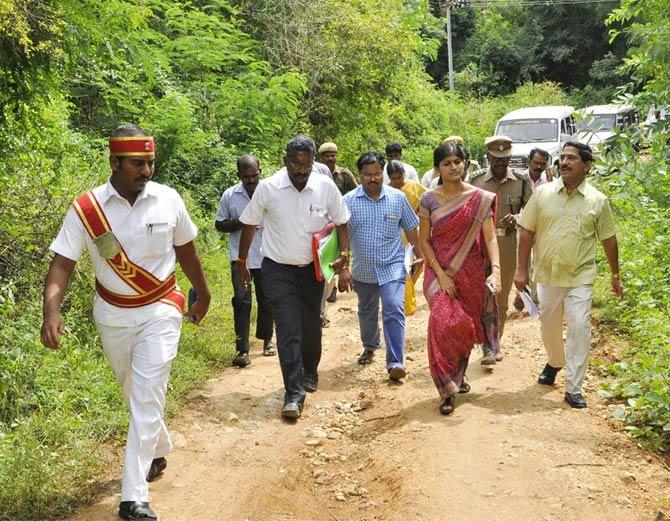 "The training at (the Lal Bahadur Shastri National Academy of Administration, where civil service probationers are trained) Mussoorie was very good; they groom you so well that you fit into any cadre of governance," she says.
"They train you to forget state boundaries, linguistic boundaries, geographical boundaries. That is the foundation course."
"This is followed by the professional course that grooms you to become an officer who delivers government services to the best of her or his ability. We then go for district training for a year. This gives us field experience," she adds.
"When we go back to Mussoorie, we share our experiences with the teachers and train for two more months," says the 33-year-old IAS officer.
The probationers are even taught how to tie government files up with thick threads. "Yes," she laughs. "They teach us how to maintain files, keep notes in a loose pile so that we can keep adding to it and what to look for when you get a file. Some of the instructions may seem funny, but they are important."
She explains that IAS officers have to follow the rules laid down for their work.
"You can interpret the rules and orders according to the local needs. At the same time, you need to ensure they don't violate any of the provisions."
Mussoorie was not all work for Rohini.
It was here that she first met her husband, Vijayendra Bidari, a 2005 batch IPS officer -- she is from the 2008 IAS batch -- who has completed stints in Tirunelveli and Madurai, both in Tamil Nadu. He is now posted in Delhi.
After they were married, the two had to work together professionally when she was the sub-collector, at Chermadevi, Tirunelveli district, and he was the superintendent of police.
"Tirunelveli is a huge district and a caste sensitive area. Law and order is a regular issue and when I had to go for talks, I always called to tell him I need a deputy superintendent of police to go there immediately. It was a sub-collector calling an SP and not a spouse-to-spouse interaction."
An IAS officer's main challenge is learning the local language, but Rohini picked up Tamil quickly. She speaks Tamil with a Madurai accent, the city where she first learnt the language as a district rural development officer.
Rohini says her gender has not been a barrier in her work. "In fact, I have received much more love and affection from the people I work for."
Salem, where she is presently posted, is a highly industrialised and, consequently, a highly polluted district. "It is an issue in some pockets where there are dyeing units," she says.
"We have a large contingent from the Tamil Nadu Pollution Control Board here to keep an eye on them. They have the power to investigate, issue notices and even seal the units if the situation warrants it. Some of the units do not have effluent treatment plants, which is an issue."
Her day at work begins at 9 am.
On Monday mornings, they have a law and order meeting followed by Petitioner's Day.
Earlier, one had to queue up to petition the collector. Now, people wait in the ground floor of the collectorate and the collector comes down to take the petition from each citizen.
They also have an Alternate Petition Day where petitions are expedite in 10 minutes at the venue itself.
This is followed by more meetings about agriculture and then a meeting reviewing Petition Day. They also have regular field inspections, which keeps her busy till about 9 pm.
What about weekends?
She points to a stack of files waiting for her on a bench nearby.
"On Saturday, we went to Palay Malai, a remote village in Kolathur. It is not accessible by road, so we had to walk. We are now laying a road there," she says.
She has launched the 'My District, My Pride' campaign in Salem and is planning a mega textile park. Salem -- it gets its name from the word, Sailem, which means mountain -- has also been listed as a defence production centre under the central government's 'Make in India' scheme.
Five flyovers are coming up in the city to help reduce traffic jams.
Plans are underway to further promote Salem's well known mango and sago industries.
Salem has the highest percentage of tribals in Tamil Nadu and the government is planning several schemes to help them.
Rohini's work has taken her to Indonesia and Singapore. "After visiting these two countries, I have learnt that we have so much to offer to tourism, but we are not doing it. Singapore has such little space, yet they market it so well."
"We need to promote tourism to India in a big way. There is so much to see here that the world doesn't know about."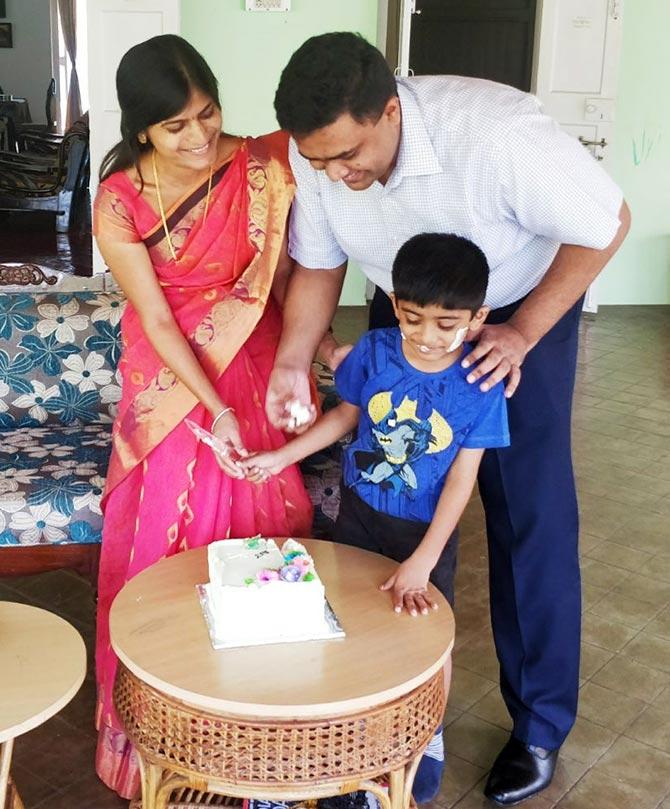 Her advice to women wanting to join the IAS? "Don't expect any concession because of your gender. You have to give your 100 per cent. The more you step out of your comfort zone, the more the opportunities open up."
"People will always try to restrict you and you have to get past that."
"I was lucky; my father had no problems about me working anywhere in the country."
Her dream for her family is that they can live together soon though her six-year-old son has adjusted to his father's physical absence. "Thanks to technology, they can see and talk to each other every day."
As for herself, she has only one dream. "From the first day of my job to the last, I want to serve the people."
Inspired? Read more achiever stories HERE