Tirthak Saha is living the American dream, but his work in the energy sector has a typically Indian context, says Manavi Kapur.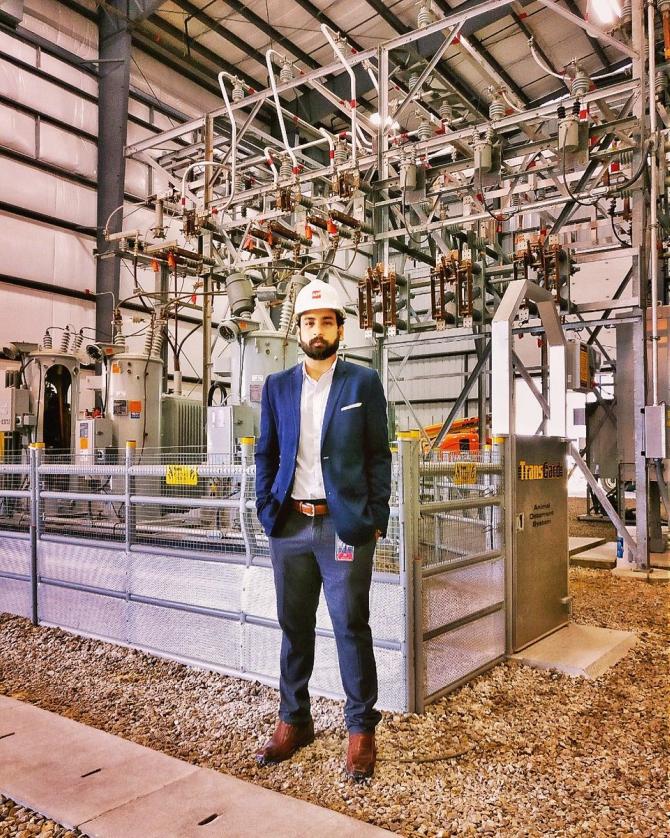 College admissions can be a nightmare for teenagers fresh out of school in India, and more so if you're competing for a seat in a college at the coveted Delhi University. With dreams of a bachelor's in astrophysics in his eyes, Tirthak Saha experienced this nightmare after he couldn't secure a seat at the university.
Usually, at this point, all that one can see ahead is a bleak future. Nearly eight years ago, Saha could not have imagined that his name would be listed among the world's brightest minds and most influential businessmen.
All of 25, Saha has made it to the Forbes list of 30 Under 30 for his contributions to the energy sector.
A grid modernisation engineer at American Electric Power, one of his proposals to improve energy delivery across nine American states won the Spark Tank Innovation Challenge.
With a $1-billion investment in the project, Saha hopes to "help build a secure, resilient and reliable electric grid of the future and assist in the incorporation of many new technologies that depend on a strong electric infrastructure".
When he's not designing smart grids, Saha also writes a blog, The Futurist Archives, where he promises to demystify science and explain current innovations without the jargon.
But before he made a name for himself in the energy sector, Saha led a fairly familiar Delhi life.
Born in a Bengali household, he lived with his parents and brother in Dwarka.
He studied at St Columba's School, where his father, Pradip, remembers his son's curiosity never being satisfied inside the classroom.
"Being a teacher myself, I raised both my sons like they were my students. I could see that Tirthak always had out-of-the-box questions and our limited pedagogic system was not enough for him," recalls the father who is a post-graduate Bangla teacher at a government-aided school in Sarojini Nagar.
When Saha did not get the requisite marks to get into Delhi University, his father stepped forward with another plan.
"I had faith in my son and I believed there were other universities where he could get a better education. His mother and I decided to send him abroad."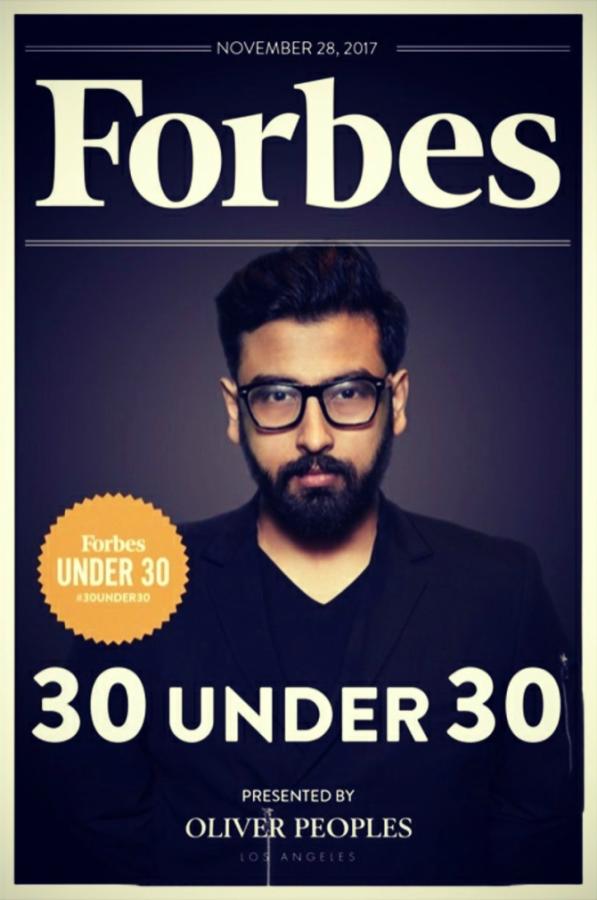 Saha says, "Growing up in India, I knew that 300 million residents have no access to power. I believe that access to electricity should be a basic human right and not a luxury."

As for any middle-income household, money was hard to come by and Saha's father remembers running pillar to post to secure a loan.
"Several bank managers dissuaded me from taking an education loan. They shared horror stories of students being unable to get jobs and repay the loan."
Undeterred, he sent Saha to Drexel University in Philadelphia.
After a typical Indian struggle, Saha is now living the American dream.
But his interest in the energy sector also has a typically Indian context: "Growing up in India, I knew that 300 million residents have no access to power. I believe that access to electricity should be a basic human right and not a luxury."
In 2012, when the electrical grid in North India failed, it was a moment of reckoning for Saha.
"I became very interested in learning how to create a better energy infrastructure. There are a lot of brilliant minds in India and around the world working on this problem; I just wanted to be a part of this movement," he says.
Though he lives in Fort Wayne, Indiana, he believes that energy and, by extension, science and technology transcend geographical boundaries.
"The aim of my life's work is to take what I have learned and any developments I come up with to any part in the world that needs it. India always will be home, so I will definitely devote a large part of my career to specifically solving our problems."
Who knows, like Shah Rukh Khan -- another alumnus of St Columba's -- in Swades, Saha, too, may be a planning an emotional homecoming.