Indians students, the 2nd largest group in the US, contribute $6.5 bn.
Illustration: Uttam Ghosh/Rediff.com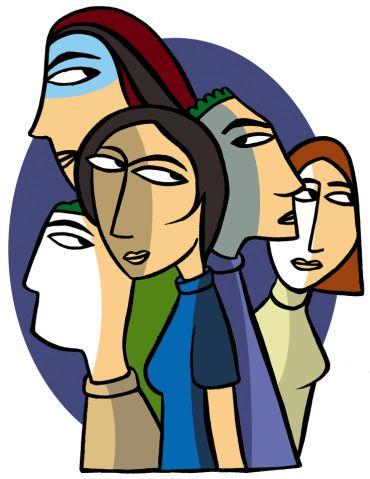 Indians registered an impressive double digit growth of 12.3 per cent in the last one year to become the second largest group of international students in the US after China, contributing $6.5 billion to the US economy in 2016, a report said today.
In the 2016-2017 academic year, 186,267 students from India were studying in the US, said the Institute of International Education's annual Open Doors report.
India is the second leading place of origin for students coming to the US, comprising 17.3 per cent of the total international students in the US, it said.
China had a total of 350,755 students, registering an increase of 6.8 per cent.
The majority of Indian students in the US study at the graduate level, the report said, adding in 2016-2017, their breakdown was: 11.8 per cent undergraduate; 56.3 per cent graduate students; 1.2 per cent other; and 30.7 per cent OPT (Optional Practical Training).
The number of international students in the US increased by three per cent over the prior year, and the number of American students studying abroad increased by four percent from the prior year.
In 2016-2017, for the second consecutive year, US colleges and universities hosted more than one million international students, reaching a record high of 1.08 million.
Notably, the number of new international students -- those enrolled at a US institution for the first time in fall 2016, declined by nearly 10,000 students to about 291,000, a three per cent decrease from the previous year.
This is the first time that these numbers have declined in the six years since Open Doors has reported new enrolments.
"International student exchange is an essential contributor to America's economic competitiveness and national security," said Alyson L Grunder, deputy assistant secretary of state for policy in the US bureau of educational and cultural affairs.
IIE President and CEO Allan E Goodman said countries and multinational employers around the world are competing to attract top talent.
"As more countries become active hosts of international students and implement national strategies to attract them, the competition for top global talent in higher education and the workforce will only intensify," he said.
Noting that students continue to be attracted to the high quality and diverse opportunities offered by US colleges and universities, he said it was critical for US institutions to set strategic goals and be proactive in reaching out to students and families in a wide range of countries in the coming year, and for the US to keep its academic doors open to students from all over the world.
The top places of origin for international students studying in the US were China, India, South Korea, Saudi Arabia, Canada, Vietnam, Taiwan, Japan, Mexico, and Brazil.
The top host states were California, New York, Texas, Massachusetts, Illinois, Pennsylvania, Florida, Ohio, Michigan and Indiana.
Each of these states saw increases in international students in 2016-2017.
The top host destinations for US students studying abroad in 2015/16 were the United Kingdom, Italy, Spain, France and Germany.
The number of American students studying in India dropped from 4,438 to 4,181 with India ranking 15.
According to the report, institutions express concerns about recruiting students from the Middle East and North Africa (76 per cent) likely due to adjustments in the Saudi Arabian government's scholarship programme and potential concerns about travel restrictions to the US.
Recruiting concerns were also reported for: Asia/excluding China and India (73 per cent), China (71 per cent), and India (68 per cent).
With two-thirds of all international students in the US from Asia, apprehensions are likely related to the fact that any shifts in student interest would significantly impact overall enrolment, it said.
'Institutions reported they are continuing to prioritise international student outreach and recruitment in Asia, particularly China (67 per cent), Vietnam (51 per cent), and India (48 per cent),' the report said.