February 12, 2009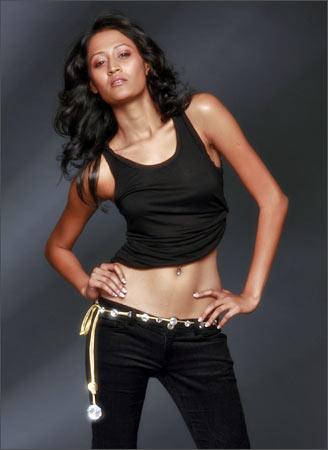 We'll be seeing eight new faces on the ramp at Lakme Fashion Week's autumn/winter instalment next month.
So far, 20 modelling hopefuls have cleared the auditions. As part of an ongoing series, we spoke to finalists Pallavi Singh, Bindya Talluri, Arry Dabas, Neeraj Waghela and Kabir Singh. Today, Get Ahead introduces you to another looker:
Twenty two-year-old Mumbaiite Surelee Joseph started her career in fashion rather unconventionally. While most young girls graduate from walking the ramp to the silver screen, Surelee started her career with a TV serial called Remix when she was just 19 and has since made a move towards modelling.
This English Literature graduate dreams of writing a book someday, but for now the glamorous world of modelling and films beckons. Although she doesn't have any experience in the world of advertising, Surelee has walked the ramp before for big names like Wendell Rodricks and Sabyasachi, as well as some upcoming designers.
Having participated in both Delhi [Images] and Mumbai [Images] fashion weeks last year, auditioning for the LFW again this year is the next step forward and although she hasn't heard from them yet, Surelee is hopeful that she will make the cut.
"I see modelling as a long-term, fulltime career," she says, "Unless, that is, acting comes along! I haven't planned anything so far, I want to explore all my options."
Will she make it to the LFW this season? We'll know soon enough.