February 06, 2009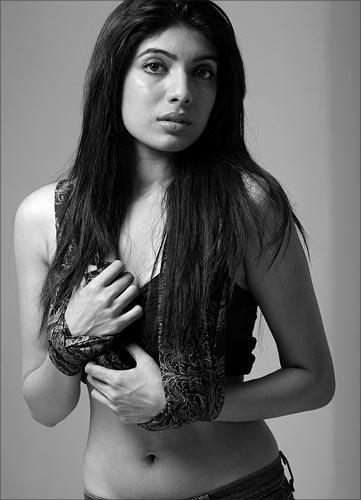 February 2 saw several modelling hopefuls audition for the autumn/winter instalment of Lakme Fashion Week 2009.

Of the twenty models shortlisted, only eight will make it to the runway.

As part of an ongoing series, Get Ahead brings you a first look at these new faces:

Bindya Talluri is a 25-year-old South Indian beauty whose striking appearance was noticed by the judges at the audition this year.

A former Miss Chennai beauty pageant title holder, she chose to pursue her MBA in the US instead of competing for the Miss India crown.

Bindya has modelled for brands like Mirinda, Naidu Hall, Jashn and Chennai Silks; she is also passionate about advertising and has been working with agencies for the last two years. "How long can I model for? I'll do it for as long as it's possible, but I want to pursue my career in advertising as well," she says.

"I've done modelling in Chennai and Manhattan and I moved to Mumbai [Images] just six months ago. Then Lakme happened. I was always keen on it because I felt it would make up for my missing out on Miss India," Bindya explains.

So what was it like, auditioning for Fashion Week? "It was very exciting. There were so many hot girls there, but in the end I think it depends on how you present yourself. I'm very happy I made it to the final list. Not many people from Madras have come this far -- honestly."

As for her immediate future, Bindya says, "I hope to do many more ramp shows and print ads soon -- I love doing them."

Will we see more of her at the LFW? We'll know soon, so stay tuned.