'Take a break but not too much of a break'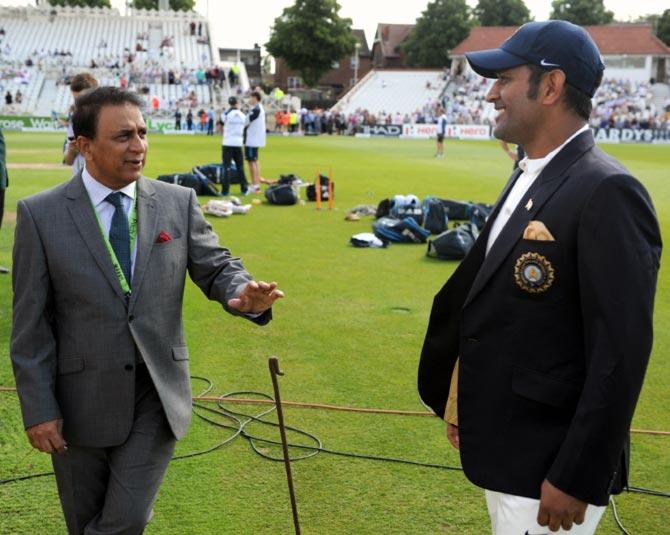 IMAGE: Sunil Gavaskar (left) speaks to India captain Mahendra Singh Dhoni. Photograph: Gareth Copley/Getty Images .
India will not be playing too much of limited-over cricket in 2016 and former India captain Sunil Gavaskar said Mahendra Singh Dhoni must keep training during that period when he is not playing international cricket.
"Clearly, he is going to play some cricket. After the Indian Premier League, he can play Caribbean Premier League. Even in England, just before the English season conclude. If he does that, he gets a practice.Though, I don't know whether he will be allowed to do so by the Board of Control for Cricket in India."
"My honest advice to Dhoni after IPL is to take a break but not too much of a break. When you take little bit of a break in international cricket, it is hard to catch up. Keep playing, keep training and you can come back for the next season," concluded Gavaskar.