Pakistan's Twenty20 captain Shahid Afridi was saved of much embarrassment when a fan stepped in to pay for his meal at a fast food joint in Auckland, after the flamboyant cricketer realised that he was not carrying local currency.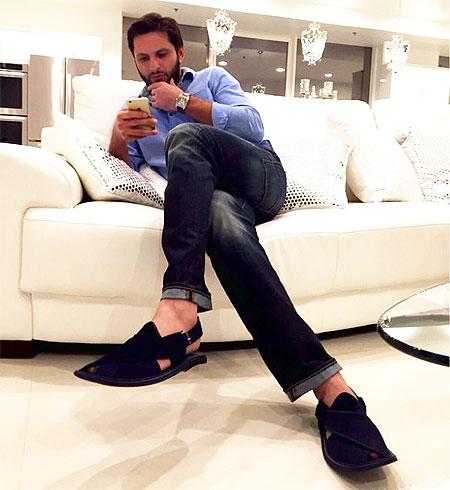 The Pakistan team is in New Zealand for a limited-overs series starting January 15.
Afridi and teammate Ahmed Shehzad had gone to buy meals at a McDonald's restaurant inside the Auckland airport on Monday.
The players, however, were carrying US dollars, and after the restaurant did not accept the money offered by the them, a fan -- Waqas Naveed -- paid Afridi's bill.
Afridi told Pakistani media that he and Shehzad had forgotten to exchange their US dollars for New Zealand currency before going to the restaurant.
"There was this young man behind us in the line and he offered to pay for us insisting it was his way of welcoming us to New Zealand," Afridi said.
But the all-rounder said he was disappointed that the entire episode was recorded by someone in the restaurant and the media had been playing it up.
"Had US dollars which they weren't taking at nz airport:) but glad 1nce again our media entertaining all of u," he tweeted.
The fan, Waqas, said he paid the bill to welcome the players as he was a big fan of the Pakistan team.
But for Afridi, the minor incident became another gaffe as just before leaving for New Zealand, he was embroiled in a spat with the media during the training camp in Lahore.
Afridi had given a dismissive reply to a reporter and this snowballed into a controversy with the media protesting at the Gaddafi stadium and demanding an apology.
Later Afridi didn't help matters by attending a function in Karachi on the eve of his team's departure and saying tongue in cheek that the Karachi media loved him.
Image: Shahid Afridi
Photograph: Twitter