Former Pakistan captain Waqar Younis and ex-Australia wicketkepeer Adam Gilchrist will be inducted into the ICC's Hall of Fame next week.
Waqar and Gilchrist become the 70th and 71st male members of the ICC Cricket Hall of Fame.
Waqar will join the exclusive club during the first Twenty20 International between Pakistan and Sri Lanka at Dubai International Cricket Stadium on December 11, while two days later in Perth, Gilchrist will be honoured during the tea interval of the third Ashes Test at the WACA.
They will become the first two inductees of 2013-14, while two more names will be announced later this month.
Waqar joins countryman Hanif Mohammad as well as his former team-mates Imran Khan, Javed Miandad and Wasim Akram, who were among the first intake of inductees into the ICC Cricket Hall of Fame, while Gilchrist is the 19th male Australia player.
A famed exponent of reverse swing, Waqar claimed 373 wickets from 87 Tests and 416 scalps from 262 One-Day Internationals. The 42-year-old also led his country in 17 Tests and 62 ODIs.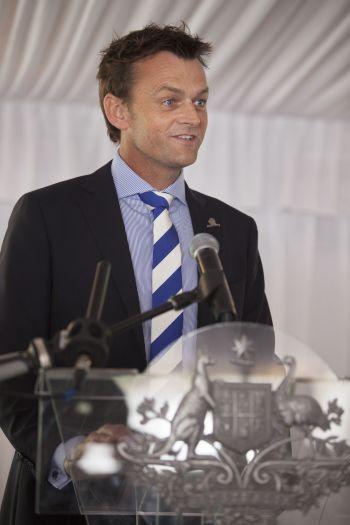 On his forthcoming induction, Waqar said: "It is a huge honour for me to be inducted into the ICC Cricket Hall of Fame. Joining such an elite group in front of what promises to be a full house in Dubai will only make the experience more memorable.
"As I look forward to the day, I'm truly grateful to the people who've considered me worthy of such an honour."
Gilchrist was one of Australia's most prolific wicketkeeper-batsmen, having represented his country in 96 Tests in a career that spanned 12 years.
He amassed 5,570 Test runs and claimed 416 dismissals behind the stumps, including 379 catches and 37 stumpings. He also captained the Test team on six occasions.
In the 287 ODIs he played, he amassed 9,619 ODI runs, dismissed batsmen 472 times behind the stumps and captained Australia 17 times.
Gilchrist was part of the Australia sides that won the World Cup in 1999, 2003 and 2007, while he was also part of the team that lifted the ICC Champions Trophy in 2006.
"I am delighted to be inducted into the ICC Cricket Hall of Fame and to be doing it in front of my home crowd on the first day of the third Test will be a very special occasion for me and my family," Gilchrist said.
"I'm looking forward to the day and would like to thank all the living Hall of Famers and voting academy who nominated and voted for me to join them."
Image: Adam Gilchrist
Photograph: Pamela Martin/Getty Images