The Pakistan Cricket Board (PCB) will allow disgraced former captain Salman Butt and fast bowler Mohammad Asif to return to domestic cricket after they are through with their rehabilitation programme.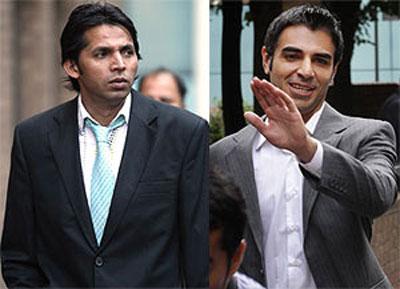 - The Spot-fixing saga: Four villains and a hero
The PCB has confirmed it would be allowing Butt and Asif to play in the national one-day championship early next year.
It would be a big boost for the two tainted players since they have not been allowed by the PCB to even take part in domestic matches since their ban ended in September.
Fast bowler Mohammad Aamir, who was also banned for spot-fixing alongside Butt and Asif, has returned to domestic cricket and is now in the running for a national comeback.
"Yes the selectors held a meeting and Aamir's (international) future was discussed as was the prospects of giving another chance to Butt and Asif," an official source in the PCB told PTI.
"The selectors are also scheduled to visit Dubai to watch the Pakistan A team matches and they are keen to have a word with Aamir and watch him bowl in person," the source added.
The PCB had put Butt and Aamir on a special rehabilitation/reintegration program which runs into February.
The Board apparently has softened its stance on Aamir, Butt and Asif who all served five-year bans for spot-fixing from September 2010 to September 2015 and also spent some time in jail in the United Kingdom in 2012 before returning to Pakistan.