India's Under-19 World Cup star was bought by Delhi Daredevils for Rs 1.9 crore at last month's Indian Premier League auction.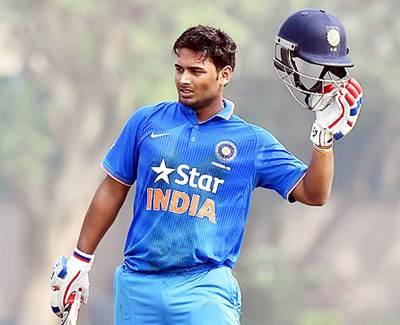 India's leading sports management company Professional Management Group has signed promising batting talent Rishabh Pant on a five-year deal for an undisclosed fee.
Rishabh, who played a pivotal role for India in the recently-concluded ICC Under-19 World Cup, was bought by Delhi Daredevils for Rs 1.9 crore at last month's Indian Premier League auction.
The deal will see PMG manage all of the 18-year-old's endorsements and brand associations, corporate profile, patents and digital rights, and PR duties.
Melroy D'Souza, COO, PMG said, "Rishabh is an excellent addition to PMG's team. We believe that he along with Sarfaraz (Khan) is the future of Indian cricket and we at PMG will offer them all the support required to help them in their transition from junior to senior cricket smoothly. Identifying and signing young talent is a part of PMG's future strategy and we are very happy that Rishabh has agreed to partner us in our vision."

Pant had starred in the semi-final of the Under-19 World Cup, scoring a century and guiding India into the final.
In the same tournament, he also scored the fastest fifty at the Under-19 international level, bringing up the milestone off just 18 balls.

Apart from his cricketing skills, Rishabh has shown that he has all the ingredients to become a sporting icon with his never-say-die attitude, confidence and aggression.
On associating with PMG, Rishabh said, "I am extremely happy and proud to join the PMG family. With PMG guiding me in my career, I now feel confident of giving my best to fulfill my dream of playing for India.

With the signing of Rishabh Pant, PMG has now completed three recent signings of prodigal Indian batsmen, having signed Prithvi Shaw and Sarfaraz last year. PMG had managed Virender Sehwag in his days in the national team and are building a strong roster with batsmen that are shaping up to be the future of Indian cricket.
Image: Rishab Pant
Photograph: Ashok Bhaumik/PTI