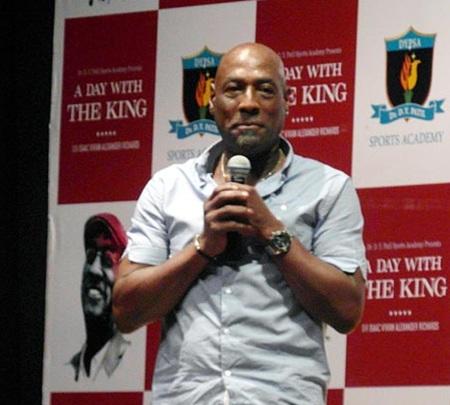 West Indian batting great Vivian Richards says he is pained to see international cricket teams not touring Pakistan since the last seven years.

Richards is working as mentor of the Quetta Gladiators team in the Pakistan Super League, which kicked off amid much fanfare in Dubai on Thursday.
"It is painful to see no international cricket being played in Pakistan since 2009. I have been to Pakistan several times and always found it to be a country of passionate cricket fans and lovers," Richards told the media in Dubai.

"It is unfortunate that security circumstances are keeping teams away from Pakistan because it is a leading cricket nation and destination," he said.

He said it was nothing less than a tragedy that the security situation had left the Pakistan cricket board in a position where it can't force any team to play in Pakistan.

"It would have been great to have the PSL launch in Pakistan. But the good thing is that finally Pakistan has launched its own league and I don't see any reason it shouldn't succeed," Richards added.

No top Test team has toured Pakistan since March 2009 when militants attacked the Sri Lankan team in Lahore.

Richards admitted he was a great fan of Pakistan cricket because of its ability to produce exceptional raw talent.

"Whenever I toured Pakistan I was always surprised to see the talent they possessed. I see the PSL as the biggest platform for the young players in Pakistan to showcase their talent to the world and also learn a lot after playing with top players of the world," he added.

Richards said he was enjoying his stint with the Quetta Gladiators outfit as it had some exciting players.

In Dubai for the entire period of the PSL, Richards had no doubt that Pakistan could go to the top of the cricket world if the players were groomed and well looked after.

"When I was playing West Indies were at the top of the world but Pakistan, with their aggressive cricket and talent always, posed a big challenge for us," he stated.