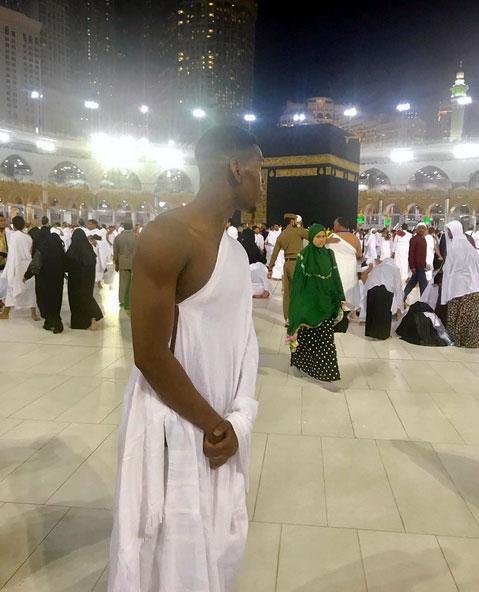 Manchester United's star football Paul Pogba paid a visit to Mecca -- the holiest site of Islam to mark the start of Ramadan.

Just a few days back, the 24-year-old Frenchman had played a crucial role in lifting Manchester United to a 2-0 victory in the Europa League final against Ajax, which helped them secure their place in the UEFA Champions League next season.

"Most beautiful thing I've seen in my life," the world's most expensive footballer said as he posted a picture of him looking at the Kaaba in Mecca.

"On my way to go say thank you for this season. See you soon Manchester!" he had written on his Instagram before departing for Mecca.
Image: Paul Pogba in Mecca.
Photograph courtesy: Paul Pogba/Instagram