BCCI president N Srinivasan announced a "one-time benefit" scheme for players who have served Indian cricket over the years.
He made the announcement during the high-profile opening ceremony of the fifth edition of Indian Premier League in Chennai.
"I would like to say that from the proceeds of the play-off games of the IPL, the BCCI will give a one-time benefit to those who have graced through Indian cricket -- international as well those who have played domestic cricket for a long time," Srinivasan said.
"Over 185 players will benefit from this (scheme). This is a small thank you to those who have done yeoman service to Indian cricket," he added.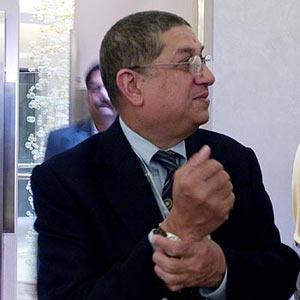 Srinivasan said that the cricket Board has utilised well the money generated from the IPL.
"The BCCI has made good use of the success of IPL. The BCCI has distributed funds to all associations so that infrastructure, training facilities and academies are developed so that young cricketers have ample opportunities to become good players and knock on the national selection doors," he said.
Srinivasan called the IPL one of the premier tournaments in the world.
"BCCI is extremely proud of the achievement. Ever since the IPL burst onto the scene in 2008, it has gone from strength to strength, attracted new audiences and has established itself as a premier tournament.
"The cause: first, the commitment and dedication of all players -- domestic and international who have played in the IPL. The enthusiasm of the franchisees, owners, assistants, support staffs, umpires, match referees and you: the fans both in India and across the world who have contributed to the great success of the IPL."
He expressed confidence that the fifth edition of the tournament would live up to the billing.
"We expect IPL-V to be no less bigger."
IPL chairman Rajiv Shukla, who flagged off the fifth edition, said, "It gives me a great pleasure to flag off the fifth edition of the DLF Indian Premier League, an arena where quality international and domestic cricketers take part in intense contest of strategy and skill. IPL is a platform where talent meets opportunity."
Photograph: Ritam Banerjee/Getty Images