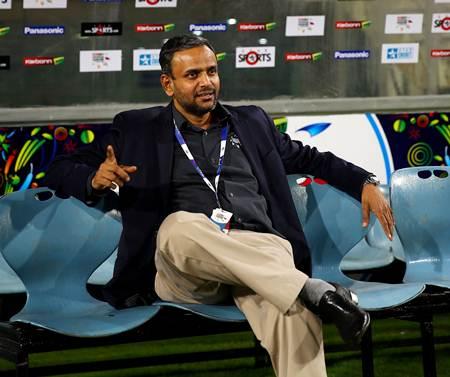 Board of Control for Cricket in India secretary Anurag Thakur made it clear on Thursday that there will be no haste in any decision regarding Indian Premier League Chief Operating Officer Sundar Raman's fate amid calls for his ouster.
"There is no verdict against him (Raman). There is an inquiry going on.
"See when we took over, there was an inquiry against these two teams (Chennai Super Kings and Rajasthan Royals) as well. We have waited for the Lodha Committee to come out with their verdict. Now once they have come out with their verdict, we categorically decided to implement it in toto.
"Why do you want us to hush up, rush up and say that we want to take this decision against this gentleman," Thakur said, when asked why Raman is still not suspended.
Contrary to the earlier regime, in which Raman was perceived to be one of the most powerful figures in the BCCI, Thakur categorically stated that he is merely "an employee".
"Sundar Raman is an employee of the Board and he does not have that say to be a decision-maker in the Board. See, it is the IPL Governing Council which takes the decision and not the employees. It is the members who take decisions. They (employees) implement the decision which we take."
Thakur also reiterated that IPL chairman Rajeev Shukla's stand that the Board would wait for working group's report before taking any further decision about possible options regarding the two suspended franchises and their players.
"First of all, teams are not terminated, they are suspended.
"We have formed a working group which will give us a report. We have to look at the steps of running a successful Season 9 of IPL as well as ensure that there should not be any conflict of interest," he said.
Image: Indian Premier League Chief Operating Officer Sundar Raman
Photograph: BCCI