Purnendu Maji and Srinivas Bhogle take a look at the worth of the key players in the ongoing T20 extravaganza.
This is a special MVP update. After the blistering knock against the Deccan Chargers, we thought readers might be curious to know Virender Sehwag's ranking.
Sehwag's MVPI has soared from 390 to 557. And he's now 103 'runs' ahead of purple-capped Lasith Malinga.
Other Sehwag firsts include winning the Orange cap (aggregate 422), most sixes in IPL-4 (18) and most fours in IPL-4 (51).
At one stage Sehwag had scored 105 runs in just 38 balls, at a strike rate of almost 300.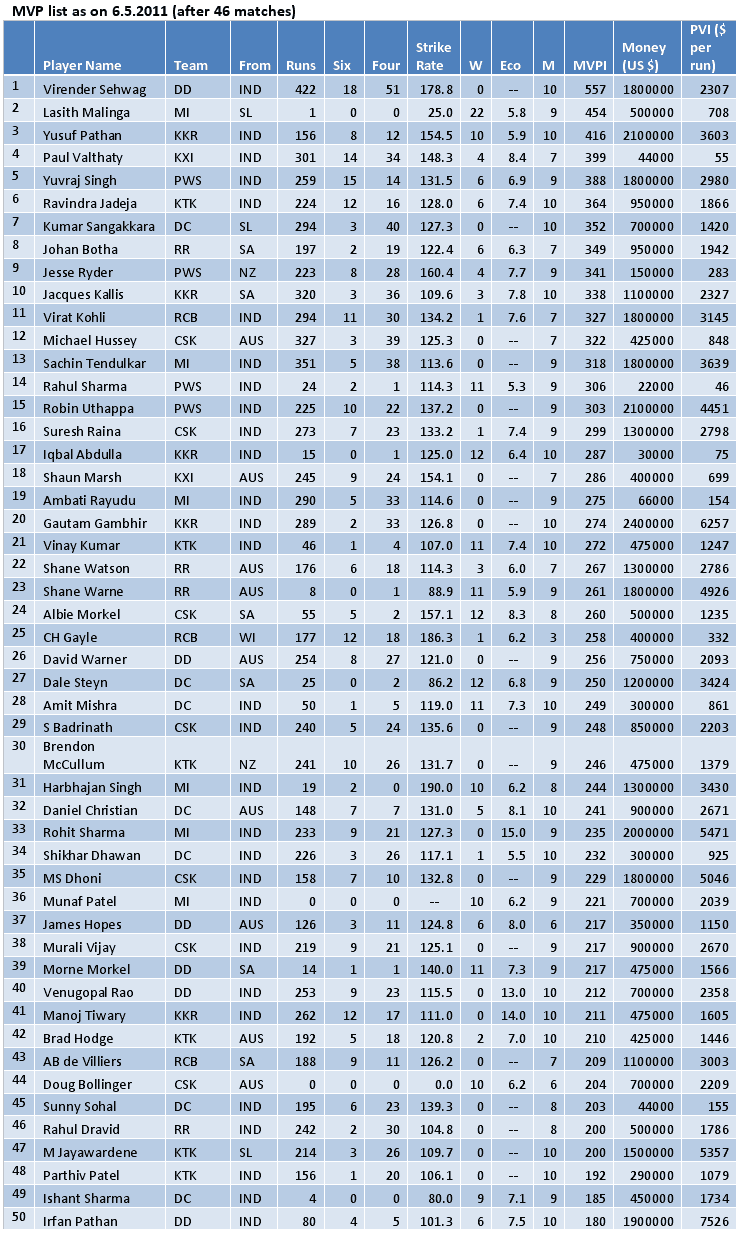 Among batsmen who have scored 150 or more runs, Sehwag's strike rate of 178.8 is bettered only by Chris Gayle (186.3).
Others players who have scored more than 150 runs at a strike rate greater than 150 are Jesse Ryder (160.4), Yusuf Pathan (154.5) and Shaun Marsh (154.1).