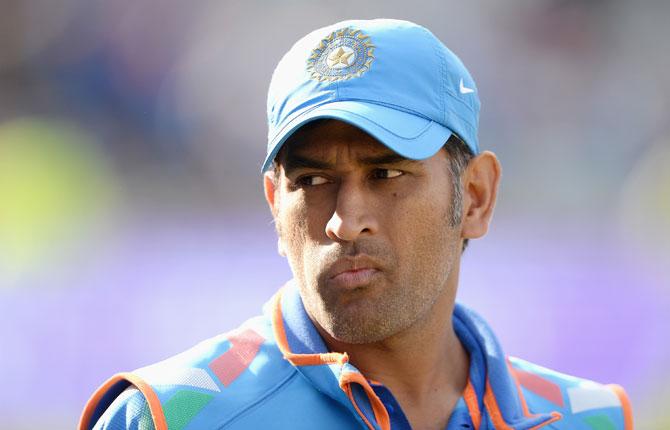 India captain Mahendra Singh Dhoni. Photograph: Gareth Copley/Getty Images
His decision to bat first having backfired, as India were dismissed for a paltry 153 against England, skipper Mahendra Singh Dhoni put the blame on his batsmen after the nine-wicket loss in their second ODI of the tri-series in Brisbane, on Tuesday.
- Photos
"I don't think we batted well, especially after choosing to bat," said Dhoni, after James Anderson and Steven Finn produced sensational seam bowling to set up England's victory at The Gabba.
"The wicket was a bit two-paced to start off and our batsmen did not really play well. We needed to build partnerships, but that did not happen.
"If a ball is there to hit, you should; but if it needs to be defended, you should watch out. By the time you need to accelerate, there aren't any wickets left," he added.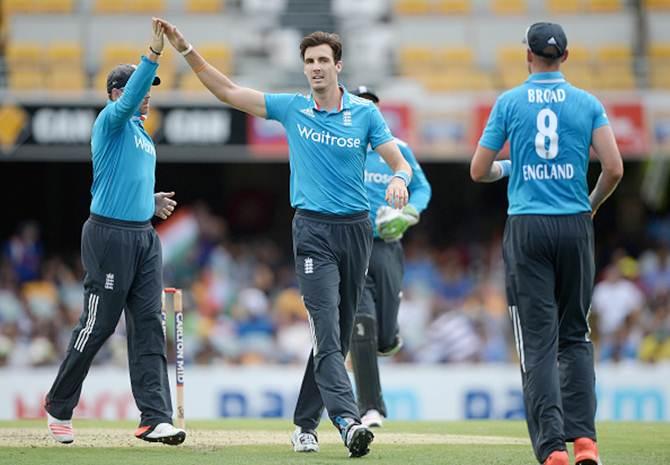 England pacer Steven Finn celebrates with James Tredwell and Stuart Broad after dismissing Ajinkya Rahane during the tri-series match against India at The Gabba. Photograph: Gareth Copley/Getty Images
India will be in Australia for a long time, since the World Cup starts next month, and Dhoni said four-and-a-half months away from home is very demanding.
"We have to use whatever time is left before the World Cup in a useful manner.
"Staying four-and-a-half months away from home is difficult, but we have to switch on and switch off. We need to switch on and assess what needs to be done in the nets, or wait in the hotel if the need be," he said.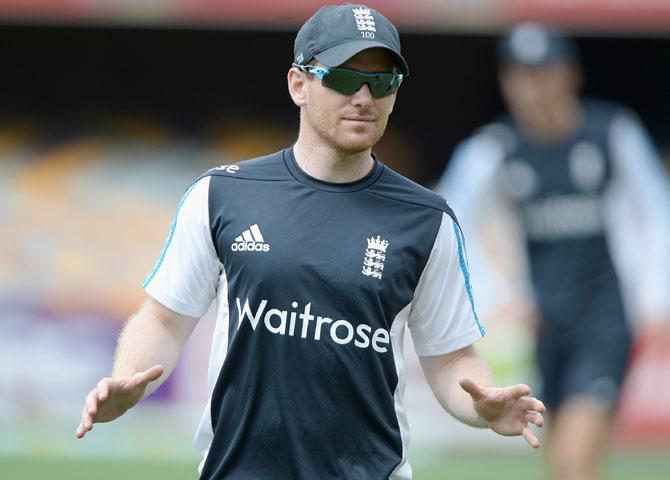 England captain Eoin Morgan during a nets session at The Gabba. Photograph: Gareth Copley/Getty Images
It was England's first win after their loss to Australia in the tournament-opener and skipper Eoin Morgan said he is delighted with the outstanding performance of his team.
"Outstanding. We really put a team performance, which I was delighted with," said Morgan.
"And there were individual performances. Steve Finn got that bounce and made most of it. Jimmy set the tone with an early breakthrough. If it swings, he tends to take advantage.
"It adds a hell of a lot of weight to the side. Australia is a very strong side at the moment; we will continue to concentrate on what we do well," he added.