'I never at any stage called Mitchell Starc soft'
'Mitchell Starc needs to improve his body language. He needs a better presence and let batsmen know he's around'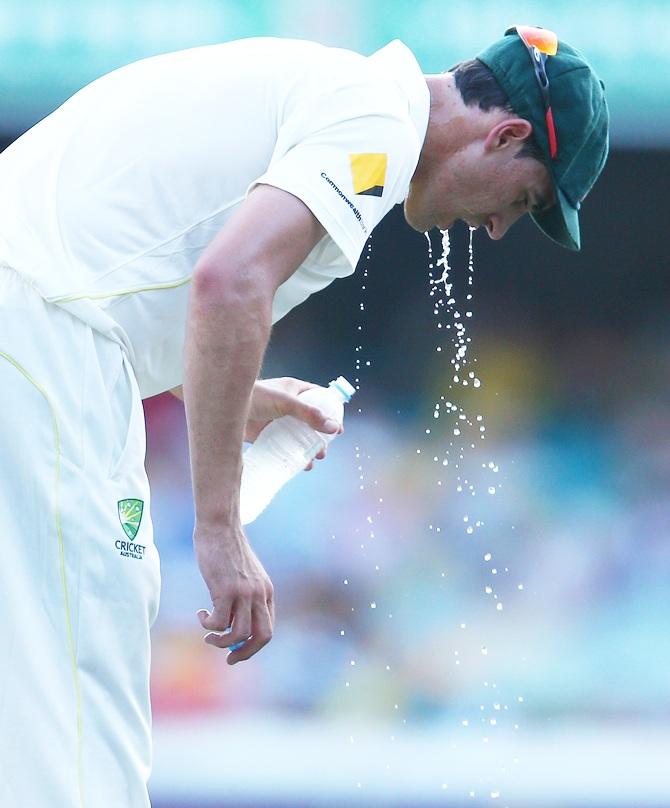 Mitchell Starc of Australia cools down. Photograph: Cameron Spencer/Getty Images
Never too far from controversies, spin legend Shane Warne found himself at the centre of another one when he called pacer Mitchell Starc 'soft' but had to offer an explanation after Australian cricket coach Darren Lehmann took exception to the description.
After Australia endured a tough day in Brisbane heat on the opening day of the ongoing second cricket Test against India, Warne singled out Starc, who went wicketless, saying, "He has to change his body language, it needs to be stronger -- he looks a bit soft.
"He needs to puff his chest out a bit, look harder," Warne said on Channel Nine during a commentary stint on Wednesday.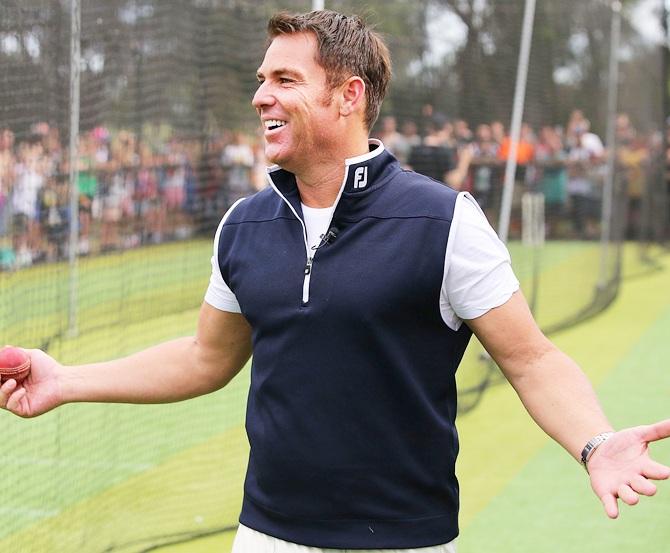 Australian cricket legend Shane Warne. Photograph: Michael Dodge/Getty Images
Other commentators such as Michael Slater and Mark Taylor also agreed with Warne. However, when Lehmann was informed about the comments, he didn't seem too impressed.
"Soft? He used those words? That's very harsh. I will take it up with Shane myself."
However, Warne denied calling Starc soft on Thursday.
"I never at any stage called Mitchell Starc soft," Warne said.
"What I did do was say his body language and his presence gave the appearance of being nonchalant and he needed to improve on his body language, it all was a bit nice and soft and easy, not him. I stand by what I said because I agree with it," he added.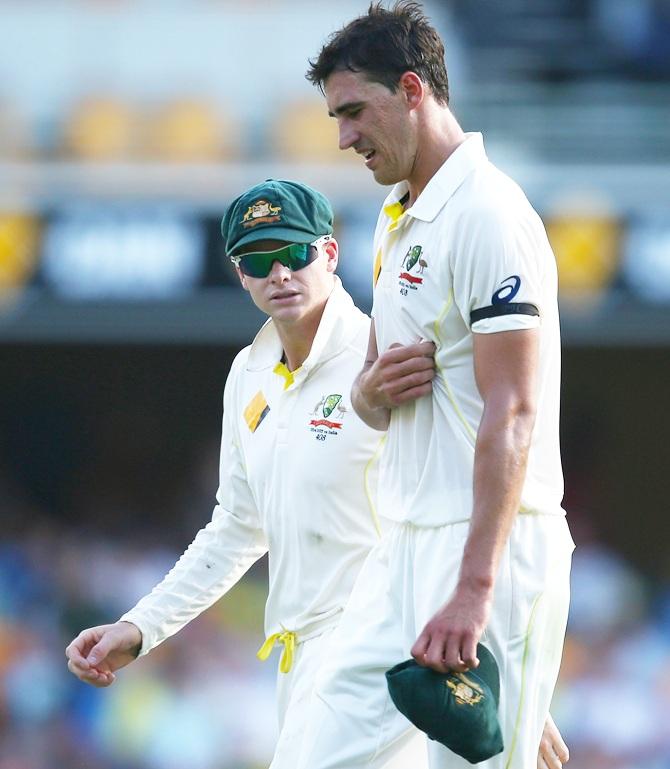 Australian captain Steve Smith checks on team mate Mitchell Starc. Photograph: Cameron Spencer/Getty Images
Warne also claimed that Lehmann agreed with his observations when they spoke over the phone.
"Just to back it up, I spoke to Darren Lehmann last night. I texted Boof and said, 'mate, do we need to chat or are we good?' We spoke and he said, 'what you said is exactly what we've been saying'," he said.
"Craig McDermott the bowling coach and Darren Lehmann have both been working on Mitchell Starc. Mitchell Johnson even said last year he had to work on his body language and have a look at how good he is – the best bowler in the world.
"I think all of us in commentary want to be as constructive as we possibly can. (I've) played a fair bit of cricket, 25 years at the top level, and what I saw with Mitchell Starc was he needs to improve his body language. He needs a better presence and let batsmen know he's around.
"That's all I meant by it and I stand by what I said."