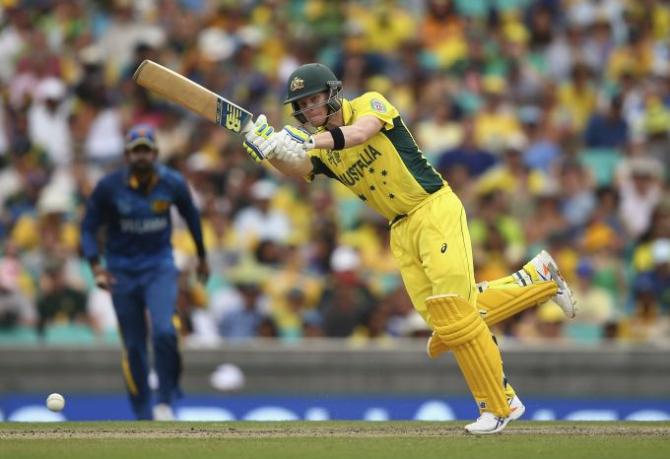 Steven Smith. Photograph: Ryan Pierse/Getty Images
Former Australian batsman and team selector Mark Waugh has lauded talented batsman Steven Smith, claiming that he is the stand out player along with South African ace batsman AB de Villiers, but insisting that he has a unique style of his own.
Smith has risen to stardom since scoring a scintillating 73 not out in an ODI against South Africa at Manuka Oval on November 19. Across Test and ODI cricket, Smith has averaged an astonishing 92.5 in the four months that have followed that exhibition in Canberra .
Six hundreds, seven 50s and 1,420 runs at an average more than 42 runs better than the next best performer David Warner (averaging 50.3), news.com.au reported.
Waugh could liken Smith only to De Villiers, and admits that the game never saw it coming. He had said at the beginning of the World Cup, before Smith had blasted three consecutive match-defending half centuries, that the batsman has just come out of the blocks really.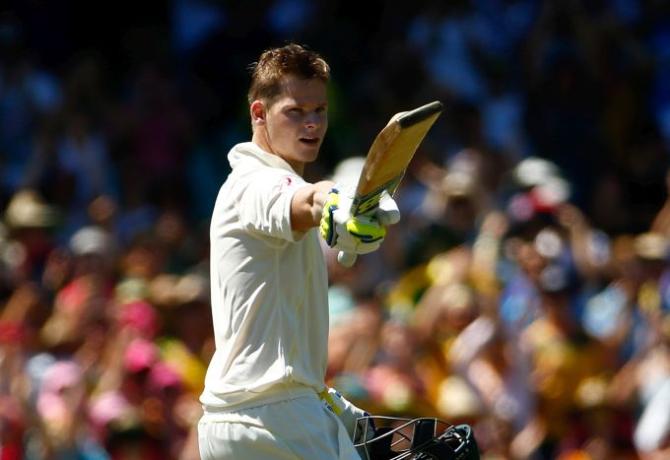 Steven Smith. Photograph: Daniel Munoz/Getty Images
Waugh claimed that Smith hadn't come from nowhere but his improvement had been phenomenal really the last 12 months, adding that the batsman had always been a talented player but the level he had gone to he didn't believe anyone could have predicted that.
Waugh claimed that Smith has just been outstanding, adding that along with De Villiers, they've been the two standout players. He insisted that it looks like Smith is playing a different game.
Smith has smashed open the record books this summer, becoming the first man ever to score tons on his debuts as Test one-day captain. His four hundreds in four Tests this summer against India is a feat second only to Bradman as far as Australians are concerned.
Waugh insisted that Smith reminds him of no one, because he insisted that his style is so unique.