Here is a lowdown of all the lighthearted, fun news from around the ICC World Cup.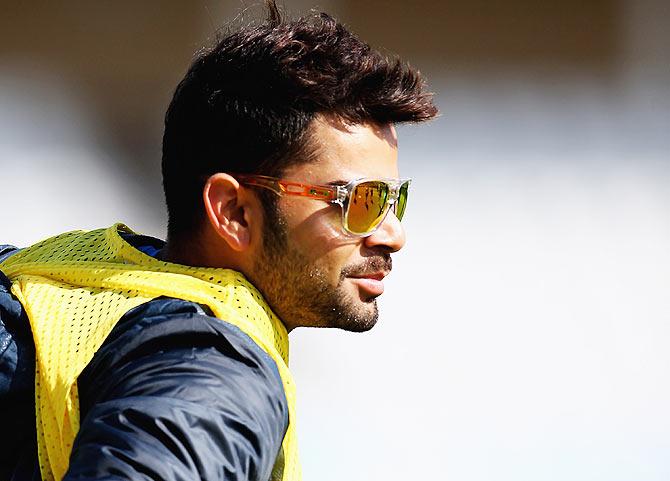 Virat Kohli of India looks on during a India nets session. Photograph: Matthew Lewis/Getty Images
A mobile game developer will distribute and market games around Indian cricketer Virat Kohli for the next three years.
Nazara Technologies, a leading mobile game developer and publisher has signed an exclusive deal with CSE (a sister concern of Cornerstone Sport and Entertainment Pvt Ltd) to develop, distribute and market games around Virat Kohli for 3 years."
VOTE: Who will win the 2015 World Cup?
Catch the Cricket World Cup here
As per the deal, Nazara will have exclusive rights to build games around the cricketer across digital platforms including mobile, web and DTH.
"Millions of people in the world over spend hours playing games on their smartphones. When the idea was put forth about creating a Virat Kohli game using my animated character I naturally felt its a great idea; another innovative way for me to connect with my fans and thank them for their continued support. I can't wait to see the final product that my team creates for me," said Kohli.
The games will be available across prominent digital and mobile platforms, and will be accessible to audiences across the globe.
Dhoni devours Mexican wraps!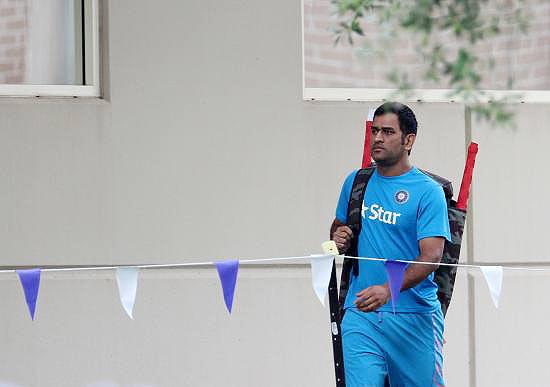 India captain Mahendra Singh Dhoni. Photograph: Vipin Pawar/Solaris Images
After going through the grind in the nets, Team India finally got some time off their routine.
It was time to indulge in some gastronomical delights for Mahendra Singh Dhoni and some of his teammates as Indian players enjoyed their day out.
Dhoni, along with his CSK teammates Ravindra Jadeja and Suresh Raina visited a nearby eatery and devoured some Mexican Wraps.
The moment the news spread about Indian stars at the Mexican joint, Indian fans gathered near the restaurant. The trio, after enjoying their Mexican meal, then went to a popular juice shop named 'Boost'.
While Dhoni was on the binge, his deputy Virat Kohli and Rohit Sharma went to the picturesque St Kilda beach to soak in some fun in the sand and the sun.
'Locking' love and commitment alongside the River Yarra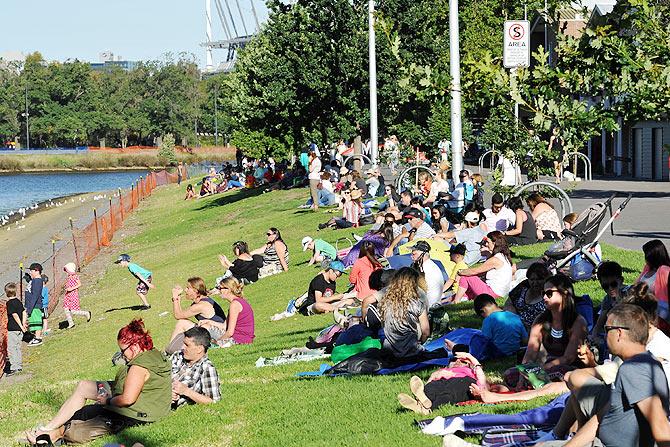 Crowds gather on the banks of The Yarra river before the New Years Eve fireworks in Melbourne, Australia (This picture is used for representational purposes only). Photograph: Vince Caligiuri/Getty Images
If you are an Indian cricket fan standing in-front of Sydney's Hotel Langham for hours on end just for a glimpse of Virat Kohli, but often left disappointed by his no show, provided he comes out, you can always have an alternate option to bide time.
Just walk down 50 metres behind the Team hotel and you are on a footbridge on the River Yarra. The most intriguing sight there is the few thousands of locks, of various shapes and sizes, tied on the fencing of the bridge with names of couples written or inscribed on it.
Ask a local about it and he will tell you, "This is a 'Love Lock' where couples pray for an ever-lasting relationship."
With no sign of Kohli coming out of the hotel, some Indian couples thought it better to pledge their love than wait for selfies with India's current cricket heartthrob.
No novelty attached to Albert Park F1 race track!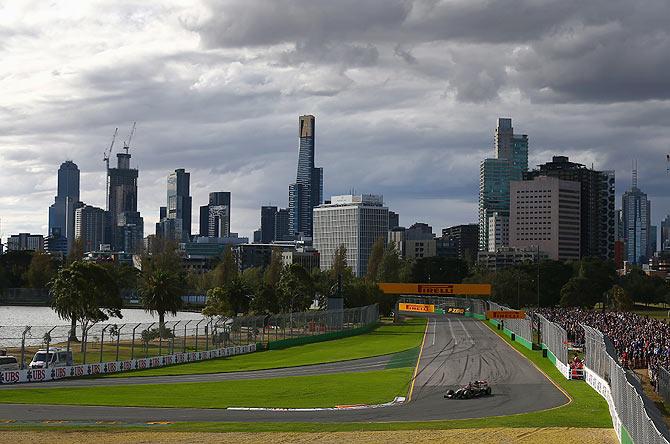 Pastor Maldonado of Venezuela and Lotus drives during the Australian Formula One Grand Prix at Albert Park (This picture is used for representational purposes only). Photograph: Clive Mason/Getty Images
Just about 100 metres down St Kilda's Junction Oval is the Melbourne F1 Grand Prix track -- Albert Park.
Race day is February 26 and preparations are in full swing as the makeshift portable galleries are being put in place.
The drivers' paddocks are all in place but the best bit is that the F1 track is a road which can be used by the public. If one takes a detour of the track, the cabbie will tell you that it would only close down three days before the race. During other times, one can't cross the speed limit while driving on the track.
Once the race is over, Albert Park is again open to citizens – to drive within speed limits!
Windies skipper needs to 'pray to man above'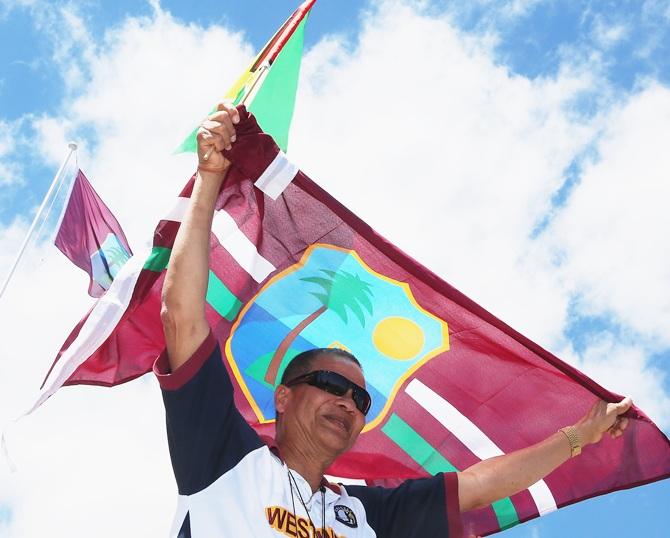 A West Indies fan shows his support during the 2015 ICC Cricket World Cup match. Photograph: Hannah Peters/Getty Images
West Indies all-rounder Darren Sammy has backed skipper Jason Holder, asking him to seek divine intervention after his team was crushed by minnows Ireland by four wickets in their World Cup opener in Nelson.
Sammy, who smacked 89 runs off 67 deliveries during the match, said that he would say to Jason to stay strong, and pray to the man above as he controls all things.
Reflecting on team's performance, the all-rounder further said that though Jason has his support and the entire team wanted to see him do well, adding that they would be on a plane back to the Caribbean if they continue like that.
West Indies will next meet Pakistan on Saturday at Hagley Oval.
ICC World Cup Merchandise 2015 available on Rediff Shopping