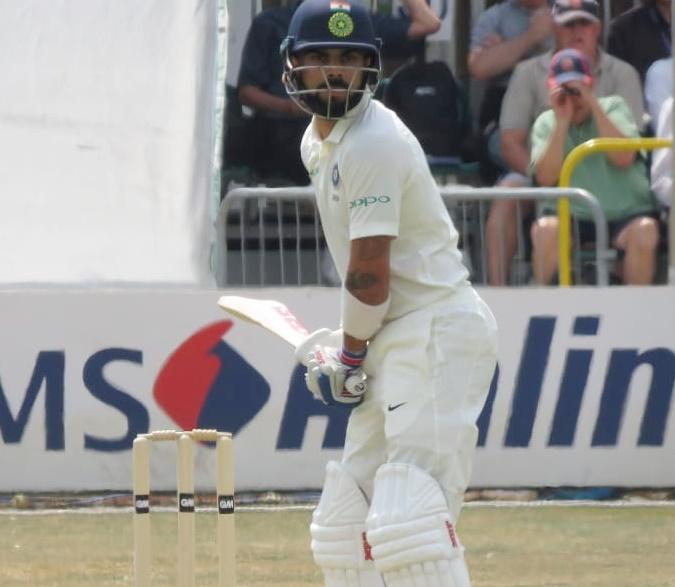 India captain Virat Kohli will look to snatch the coveted number-one position from Australia's Steve Smith in the ICC Test Player Rankings during the five-Test series which is beginning with the first Test in Birmingham on Wednesday.
Kohli trails Smith, who is currently serving 12 months ban due to his role in ball tampering, by 26 points and will have to produce a string of strong performances to leapfrog the Australian.
Amongst the batsmen, both England and India have five each inside the top-50.
India's Cheteshwar Pujara is sixth, followed by Lokesh Rahul 18th, Ajinkya Rahane 19th, Murali Vijay 23rd and Shikhar Dhawan 24th, while England's Joe Root is ranked third (48 points behind Kohli), Alistair Cook 13th, Jonny Bairstow 16th, Ben Stokes 28th and Moeen Ali 43rd.
Among the bowlers, England fast bowler James Anderson will aim to defend his number-one ranking.
Apart from Anderson, Stuart Broad is the other England bowler who features inside the top-30 in 12th position.
In contrast, India boasts six bowlers inside the top-30, including two spinners in Ravindra Jadeja (third) and Ravichandran Ashwin (fifth), and four fast bowlers, namely Mohammed Shami (17th), Bhuvneshwar Kumar (25th), Ishant Sharma (26th) and Umesh Yadav (28th).
India's left-arm spinner Kuldep Yadav, who caused problems for the England batsmen in the ODI series, is ranked outside the top-50 in 56th position.
In ICC Test Team Rankings, England are placed in the fifth place and will look to improving their current ranking.
If England makes a 5-0 sweep, then they will jump to second on the table with a 10-point rise to 107 points, reducing the pre-series gap with top-ranked India from 28 points to just five points.
In contrast, if India can display their strength and prowess which has made them the highest-ranked side in the world, then they will further strength their grip on the top spot.
If India wins 5-0, then they will rise to 129 points and England will drop to sixth place on 94 points.